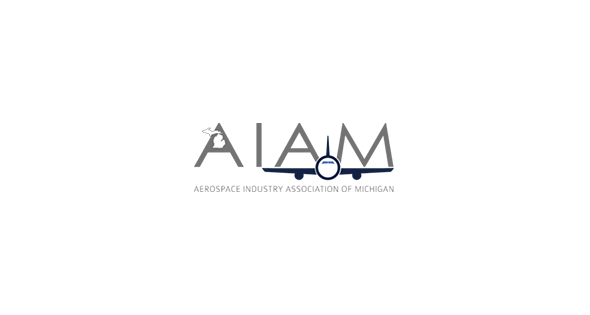 Aerospace Association Launched in Michigan to Assist Sector Growth
07 Nov, 2017
The newly formed Aerospace Industry Association of Michigan (AIAM) officially launched with the organization's inaugural Board of Director's meeting in August of this year. AIAM serves to be the voice of the 600+ aerospace companies and organizations that already call Michigan home.
Michigan's heritage in the aerospace industry spans more than 100 years with the University of Michigan's aerospace engineering program, the oldest in the nation, that began not long after the historic Wright Brothers' flight at Kitty Hawk.
The aerospace and automotive industry joined forces in 1941 during WWII when the Ford Motor Company's Willow Run plant was converted into an aircraft assembly line where 42,000 workers produced one B-24 Liberator aircraft per hour. The rest is history, and the aerospace industry continued to quietly grow in Michigan in the shadows of the automotive industry for over 75 years.
Tony Vernaci, President of AIAM, commented, saying, "With PwC naming Michigan #2 in the nation two out of the last three years for aerospace manufacturing attractiveness, it put our state on the map globally in this industry." Vernaci continues, "The density of the aerospace industry in Michigan along with our availability of talent for the industry are some of the main drivers that contributed to such an impressive ranking.  Other factors such as Michigan's effective tax rate and overall cost of operations heavily influenced PwC's decision."  Vernaci also stated, "The crossover benefits from Michigan's dominance in the automotive industry places us in a very unique position unlike anywhere in the world."
From engineering & design, to rapid prototyping, and simulation to mass production, Michigan is recognized globally as a manufacturing powerhouse and known for "making things." Vernaci stated, "As Michigan progresses in the light-weighting, connected/autonomous technology and cybersecurity, the global aerospace industry will be a natural beneficiary of these technological advances. The other asset is our workforce. Michigan continues to graduate more engineers per capita than anywhere else in the United States, so we have the talent ecosystem advantage for decades to come."
AIAM believes the supply chain, the skilled workforce and the competitive business environment is why Michigan has already proven to be a competitive advantage to the aerospace industry located in the state.