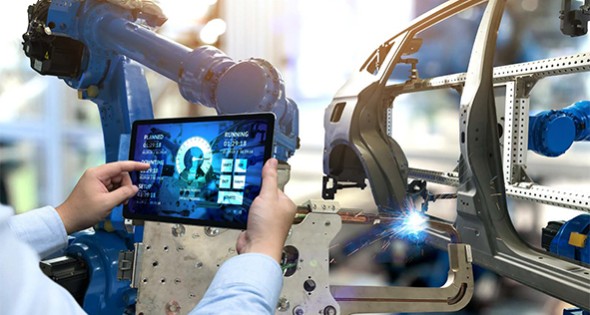 Auto Industry Delivering on Big Tech Discoveries
18 Jul, 2019
The automotive industry has been up and down over the last few years — essentially bottoming out in 2008 — trying to match consumer demands while exploring the new technologies in fuel use, manufacturing, autonomous and electric cars.
U.S. sales were at an all-time high in 2018, the fourth best sales year in history, reaching 17.2 million units sold, according to the Alliance of Automobile Manufacturers, an advocacy group for the auto industry. The industry generates $953 billion each year through sales and servicing, workers' paychecks, and parts suppliers' revenues. It is the country's largest manufacturing sector, with 14 automakers and 44 assembly plants across 14 states.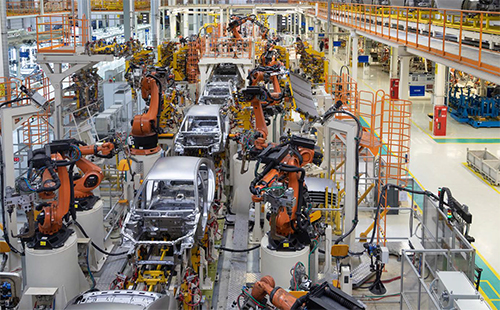 One bright spot is the SUV and light truck manufacturing industry, which has had good growth over the last five years, according to IBISWorld, a business and market research company. Reasons for this growth include new groups of buyers, better economic conditions, lowered oil prices, and better manufacturer reactions to shifting consumer demands.
Electric car sales, which have experienced sluggish growth with sales beginning to climb three years ago, have been growing 59 percent year-over-year since 2017, according to CleanTechnica, a clean energy information aggregator. Approximately 12,000 electric cars were sold across the country in January, accounting for approximately one percent of U.S. auto sales.
Another consumer group, millennials, made their mark as a percentage of new-vehicle sales, going from 9 percent in 2010 to 22 percent through the third quarter last year. Millennial sales during that period grew by at least 25 percent annually.
In a list of most popular models sold to millennials through the third quarter of 2016, AutoNation, a major automotive retailer, reports that Mercedes-Benz was the only premium brand on the list, ranked 12th with the C-class sedan.
Technological Push
According to a Pricewaterhouse Coopers (PwC) report, "Five Trends Transforming the Auto Industry," the car of the future is electrified, autonomous, shared, connected, and yearly updated – or "eascy" for short. "It will emit less exhaust fumes and noise into its environment because it is electric," the report stated. "It will take up less personal time and space because it moves autonomously. It will be more accessible because users will not need a driving license to use it. It will be more affordable because it will no longer have to be bought outright but can instead be paid for in small amounts per use."
New developments in brake technology, called regenerative braking, allow electric cars to use braking energy to charge batteries on the go. For example, the Nissan Leaf has a brake pedal called an e-pedal, combining accelerating and braking into a single action.
The Internet of Things (IoT) has made a huge impact in the design of current and future models. The global market for automotive infotainment systems is projected to reach $58 billion by 2024, fueled by the distributed IT as part of a master command center inside the car, controlling everything for a safer and more complete driving experience. A report by Global Industry Analysts, a global business strategy and market intelligence firm, found that guiding trends for infotainment development include a consolidation of instrument cluster; a growing demand for large-sized full cockpit infotainment displays; increasing speed of technology change, and shortening software development cycles. Infotainment connectivity is seen as the core area of future growth and focus, the report concluded.
Looking to the Future
Ray Telang, the U.S. automotive leader for PwC, told BXJ that manufacturing is alive and well in Michigan and Ohio, in part because the talent pool has a depth of engineering and design talent that can create value for industries that want to tap into that expertise.
"The issue is today a sort of tale of two cities, making vehicles that people want to drive today but knowing those trends are changing, and they need to lay the groundwork for the vehicle of tomorrow," he says. "You see automotive manufacturers and suppliers making significant investments in technologies, and making bets on the future to develop those capabilities into commercialized products so that they will be prepared to take on and leverage that opportunity," he says. "Those technologies are not inexpensive both for the automaker and the consumer. All of those advancements come with a price tag."
"When the autonomous, unmanned vehicle happens, it will happen en masse," Telang says. "That is 30 to 40 years out. A lot of things need to happen first, the least of which is government regulation, standardization, and infrastructure."
The South Favors Automotive
Jobs related to automobile manufacturing have been moving south in ever-increasing numbers for more than a decade, according to a report by the Center for Automotive Research (CAR). New automobile assembly plants have been opening on a regular basis in the southern United States, in an area which stretches from Kentucky to Texas.
These new automobile assembly facilities are, in turn, attracting supporting supplier companies. "The reasons for this movement south away from the traditional geographic base of automobile manufacturing are numerous, including low wage rates, non-unionized labor, freight costs, and market share redistribution from the traditional domestic manufacturers— who manufacture primarily in the upper Midwest—to Asian and European transplant companies—who manufacture almost exclusively in the south. No longer is the upper U.S. Midwest of the United States and southern Canada the exclusive domain of the North American automobile industry," according to the CAR report.
Jack Mazurak, the communications director for the Kentucky Cabinet for Economic Development (KCED), says that he thinks that a lot of people nationally who may not be tuned into the automotive sector don't recognize that Kentucky is such a major contributor to auto manufacturing in the U.S. But there are more than 500 automotive-related companies in the state employing nearly 95,000 people. "If you think about how that sector has evolved over the last 50 years, from being Michigan-centric then to Ohio, the (Toyota Kentucky) Georgetown, Kentucky plant was one of the very early Japanese plants in the U.S. that began that whole trend of automakers establishing OEMs in the south," he says.
That early development has helped Kentucky grow their supply chain, he says. "If you were an automotive supplier, Kentucky is a good place to locate as tier 2 or tier 3 business," Mazurak says. "You can supply other customers very quickly whether they are in Detroit or Georgia or Alabama or Mississippi. We hold this buckle location in the U.S. auto manufacturing belt as it has evolved."
The more recent growth is in the supply chain and OEM growth, he says. "What's been an outstanding amount of growth related to that sector over the past three or four years is the aluminum industry because of the location, the river access, and the low cost industrial power," he says.
He points out that the whole northern border of the Kentucky is the Ohio River, which joins with the Mississippi River, and that there has been more attention paid to building lighter-weight cars using materials such as aluminum.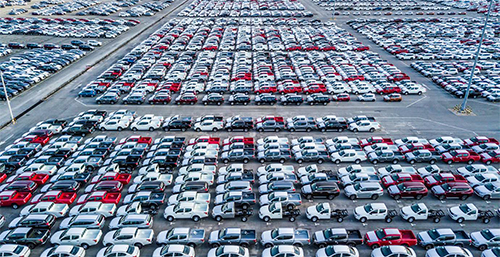 KCED reports that the growth in Kentucky's primary aluminum and aluminum-related product manufacturing sectors surged forward throughout 2018, continuing a wave of corporate investment tied closely to the state's outsized role in the automotive industry and its location as a gateway between the automotive manufacturing hotbeds of the U.S. Midwest and South.
Two major aluminum-related announcements in 2018 – a new heat-treating and processing facility by Novelis, and a reinvestment project at Century Aluminum's smelting operation in Hawesville– will account for more than 375 new jobs and $426 million in investment.
Since the beginning of 2014, aluminum-related companies announced about 100 new facility or expansion projects in Kentucky. Those projects total more than $3.4 billion in corporate investment, and are creating more than 3,100 full-time jobs, growing the industry's employment to nearly 21,000 people in Kentucky. The state saw 24 aluminum-related projects announced in 2018, totaling $560 million in promised investments. Those projects would create 925 full-time jobs in the coming years.
"With the state's river access, you can very efficiently barge heavy raw material in and out, like steel and aluminum coils or iron from South America to melt down into other components," Mazurak says.
The state has four established large automotive OEMs, including two Ford plants in Louisville, and the Georgetown Toyota plant, which is the largest Toyota OEM plant in the world employing nearly 10,000. The fourth OEM plant is the Bowling Green General Motors Corvette plant, which will add 400 new jobs as it prepares to make the next-generation Corvettes.
In Tennessee, Clay Walker, CEO of Networks Sullivan Partnership (NSP), which is doing economic development for northeast Tennessee, says that the northeast area has large tracts of land that could be suited for tier 1 and tier 2 automotive suppliers. Walker says that area of the state sits in the middle of a group of OEMs, including BMW, Toyota, Honda, Ford and seven others, another good reason for suppliers to locate there.
He says that they have a TRW Automotive company in Rogersville, which is the largest automotive company in the area.
The county has already experienced solid growth in the automotive industry. From 2011 to 2016, the area had a nearly 200 percent growth in motor vehicle gasoline engine and engine parts manufacturing. "We have in total nearly 4,000 people that are in occupations that are related to automotive," Walker says.
NSP wants to grow the automotive sector, and is actively looking for more automotive companies to locate there, building up a workforce to complement that effort. For example, Tennessee's Northeast State Community College has partnered with industry at the 26,000-square-foot training facility, the Regional Center for Advanced Manufacturing in Kingsport, teaching chemical process operations, electromechanical technology, welding, and metal fabrication. "They do great customized training and offer college credits," Walker says
………………………………………………………………………………………………
For more information about companies mentioned in this article, visit