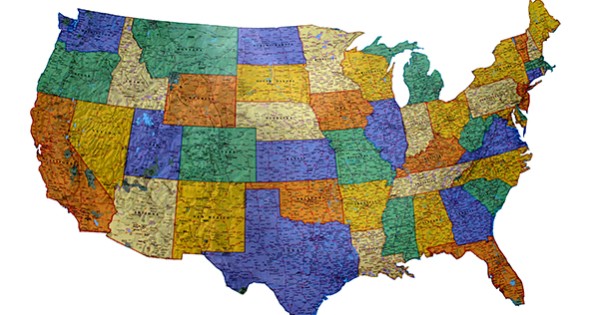 Best Large Cities to Start a Business
01 Jun, 2017
With President Donald Trump proposing to slash the corporate tax rate from 35 percent to 15 percent, the personal-finance website WalletHub conducted an in-depth analysis of 2017's Best Large Cities to Start a Business.
In order to help aspiring entrepreneurs maximize their chances for long-term prosperity, analysts compared the 150 most populated U.S. cities across 18 key indicators of startup viability. The data set ranges from five-year business-survival rate to office-space affordability.
Best Large Cities to Start a Business            
1 Oklahoma City, OK
2 Salt Lake City, UT
3 Charlotte, NC
4 Tulsa, OK
5 Grand Rapids, MI
6 Durham, NC
7 St. Louis, MO
8 Austin, TX
9 Amarillo, TX
10 Sioux Falls, SD
11 Springfield, MO
12 Raleigh, NC
13 Lubbock, TX
14 Port St. Lucie, FL
15 Laredo, TX
16 Lincoln, NE
17 Winston-Salem, NC
18 Houston, TX
19 Orlando, FL
20 Fort Worth, TX
Best vs. Worst
Toledo, Ohio, has the lowest average annual rent for office space, $12 per square foot, which is 6.7 times cheaper than in San Francisco, the city with the highest at $80 per square foot.
Detroit has the lowest labor costs (median annual income), $25,764, which is 4.1 times lower than in Fremont, Calif., the city with the highest at $105,355.
Brownsville, Texas, has the lowest cost-of-living index, 79, which is 2.5 times lower than in New York, the city with the highest at 201.
Irvine, Calif., has the highest share of the college-educated population, 66.4 percent, which is 5.8 times higher than in San Bernardino, Calif., the city with the lowest at 11.5 percent.
Miami has the most startups per 100,000 residents, 237, which is 12.5 times more than in Columbus, Ga., the city with the fewest at 19.
View the full report here.