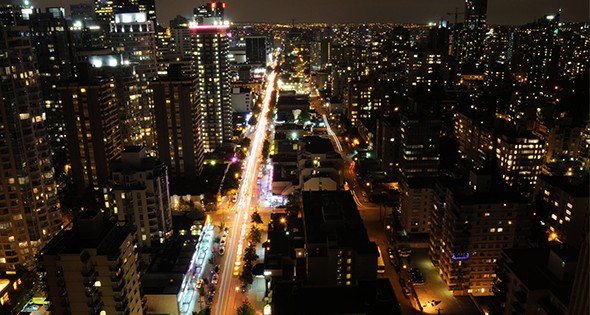 BRITISH COLUMBIA: Canada's Pacific Gateway
06 Jun, 2019
Situated between the Pacific Ocean and the Rocky Mountains, Canada's western-most province, British Columbia, is the nation's second largest in land area, third in population—having recently topped 5 million— and fourth largest economically. BC's strategic location along with two transcontinental railroad terminals and 27 major marine cargo and passenger terminals have made BC a hub for goods, services and people traveling between Asia and North America, earning it the title Canada's Pacific Gateway.
Historically rooted in logging, farming, and mining, BC's economy of the 21st Century is dominated by service industries, representing nearly 80% of the workforce, and continues to evolve and prosper with annual economic growth of more than 3.5% over the past four years.
Over the next decade, the BC economy is expected to continue to grow, with industries like green technology, digital media, life sciences, natural resources and service industries, including health care, technology and retail sales, leading the way. Yet, true to its historical roots, BC remains agriculturally rich, particularly in the fruit orchards, vineyards, and dairy farms of the Okanagan and Fraser valleys, while others areas, like Northern BC are booming due to oil and gas exploration.
BC offers a high-quality labor pool fed by both immigration and BC's outstanding education system, which consistently receives high marks in the World University rankings, with the University of British Columbia placing among the top 20 public universities worldwide.
BC's largest metropolitan area—and Canada's third largest—is Vancouver in the province's southwest corner. The coastal seaport of 2.5 million is consistently listed as one of the world's most livable cities in the Economist Intelligence Unit's (EIU) annual rankings and boasts a vibrant art and music scene as well as a substantial film industry presence. Other key urban centers in BC that are ideally suited for business include Victoria, the provincial capital, as well as Kelowna, Kamloops, Prince George, and Nanaimo.
British Columbia's natural wonders and outdoor activities are unparalleled and include the sublime alpine scenery and ancient forests of Glacier National Park, the largest ski resort in North America at Whistler Blackcomb, over 27,000 kilometers (16,780 miles) of coastland, and about 6000 islands, just to name a few.
BRITISH COLUMBIA: PRINCE GEORGE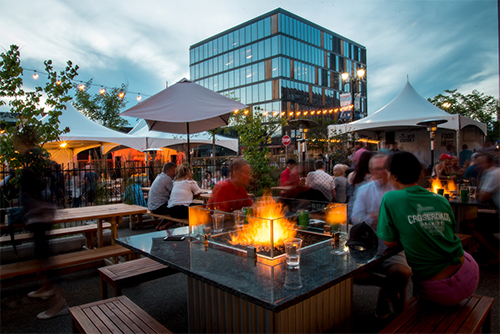 Prince George is a mid-sized city and regional hub that boasts a healthy economy, excellent transportation connectivity, competitive tax rates, all in a small town setting.
Keenan Hopson, the town's Economic Development Officer works to ensure the continued strength of the local economy by facilitating the retention and expansion of existing businesses, and advocating for increased workforce capacity. "We have rich natural resources in an excellent location with a skilled workforce," he says.
Prince George was founded around the forestry and construction industry. In fact, it is one of the largest areas for forest products and boasts has three pulp mills, one paper mill, seven lumber mills, one chip mill, one pole and post mill, and two pellet mills. The pulp mills in Prince George are some of the largest and most technologically advanced in Canada.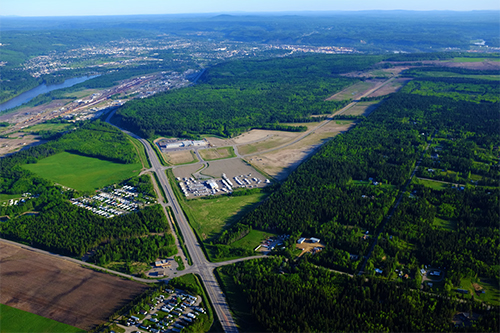 In recent years, the province has diversified and expanded into data and logistics. Prince George's fiber redundancy, cool climate, stable environment, as well access to hundreds of acres of vacant serviced industrial and commercial land make it an ideal location for data centers. Companies such as Telus, Shaw, Bell and CityWest offer a fiber network backbone that connects Prince George to the world. Telus has a dual path in and out of Prince George to offer fiber redundancy that ensures maximum uptime and security. Shaw and CityWest are also installing redundant loops that will be complete in 2020 and 2021, respectively.
Prince George's cool outside air can be used for cooling server infrastructure rather than mechanical cooling systems. An abundance of vacant serviced commercial and industrial lands are available at competitive prices. And tax emptions are available for data centers located in the downtown area.
There are two excellent higher education institutions to train and educate the workforce. Both the College of New Caledonia and University of Northern British Columbia (UNBC) provide a number of programs to develop important skill and prepare students for entry into the local workforce across multiple sectors. UNBC offers a graduate degree in Integrated Wood Design that attracts students from across Canada.
Prince George continues to have one of the leading economies for mid-sized cities in Canada, according to the Conference Board of Canada. Housing prices are affordable compared to rest of province. The expanding city offers an abundant selection of activities for residents and visitors including theaters, two hockey teams, concerts, national and world events, and a staggering 120 parks within the city limits. In fact, 89% of residents live within 3 miles of park or green space. There are year-round activities like cross country skiing trails, a world class biathlon range, downhill skiing and snowboarding, and an Olympic-size ice oval.