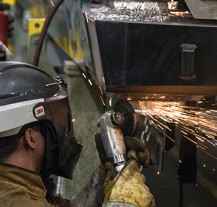 More data analytics has created a manufacturing boom while workforce issues remain a priority.
Manufacturing in general has begun a significant comeback after two decades of steady decline, according to recently released study from the McKinsey Global Institute, "Making It In America: Revitalizing U. S. Manufacturing."
And that's a…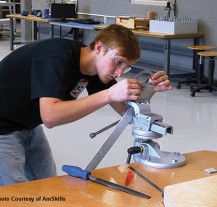 Stakeholders throughout the country are unrolling exceptional training programs.
By Rachel Duran
Photo Courtesy AmSkills
The numbers tell the story. Manufacturing supports an estimated 17.6 million jobs in the United States—about one in six private-sector jobs. The National Association of Manufacturers says 12 million Americans are directly…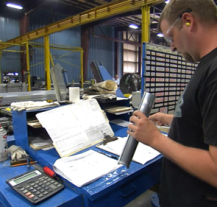 Wisconsin Profitable Sustainability Initiative positions the state as a nationwide leader.
Caption: Through controlled experimentation following the PSI diagnosis, Gordon Aluminum increased its product yield by 18 percent by changing the design of their die. Photo: Gordon Aluminum
By Lee Swindall
Cultivating sustainable business practices is incredibly important, not only…
Students and instructors from Franklin County Career and Technology Center in southern Pennsylvania toured the Volvo Trucks Group facility in Hagerstown, Maryland in October 2013 as part Manufacturing Day, a nationwide event that connects students with manufacturers. Photo: David Bohrer/National Association of Manufacturers
By Rachel Duran
Manufacturing Day showcases…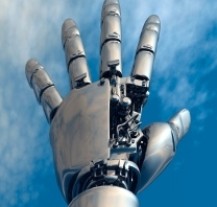 By Dr. Charlie Grantham
Are you ready for when R2-D2 comes to your town?
One of the major trends, which blend demographic changes with technology advances, is the onward march toward greater automation in our economy. That's a fancy way of saying, "The robots are coming." And they…