Omega Valley Farmers LLC in Dorchester, Wis., announces the roll out of naturally processed dairy products that…
South Carolina is consistently ranked among the most business-friendly states in the U.S., due in part to one of the lowest corporate tax rates in the nation, competitive wages incentive programs and opportunities that allow businesses to maintain low operating costs, such as no state property tax, no…
Today's utilities are seeing increasing demand, and working in more operational capabilities and efficiencies as they scramble to stay ahead of the demand
When discussing the nation's utilities, so many topics emerge around the efforts to build and develop sustainable sources of energy that there is less interest…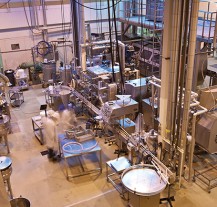 Multi-generational farm families are looking to boost economic growth by diversifying product offerings and adding new technology solutions
The agriculture industry in this country has rebounded from the recession of a couple of years ago, but it is still in a sort of transition stage between the old school…
Economic development relies on a steady and evolving convergence of communications technologies using applications based on IT developments.
It's common sense today to recognize the convergence of communications and information technology (IT). In fact, information technology is now part of the communications device most people have in their pockets…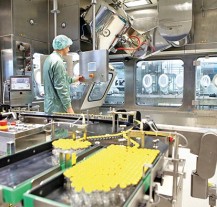 Innovators and entrepreneurs follow the technology as they go deeper into bioscience development, ranging from small operations to huge enterprises.

One of the most resilient industry sectors in the country, and one that continues an unprecedented growth surge across North America, is the bioscience industry.
It's an industry…