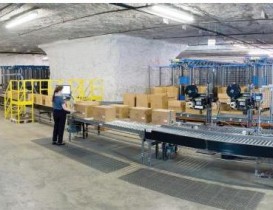 Interior of SubTropolis.
The National Archives and Records Administration (NARA), which oversees the management of all federal…
The Madison County Economic Development Authority (MCEDA) announced that Fastenal® is locating in Madison County, Miss.  Fastenal commits to invest approximately $11,500,000 and create more than 60 new jobs with an average annual wage of approximately $58,000, over the next 3 years.
Fastenal is a leading industrial…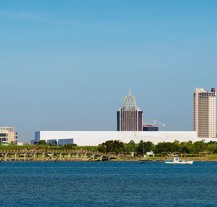 Alabama State Port Authority, Terminal Zárante S.A., and SAAM Puertos S.A. to Invest in the Port of Mobile
The Alabama State Port Authority and AutoMobile International Terminal, a joint venture of Terminal Zárate S.A. and SAAM Puertos S.A., signed in Buenos Aires, Argentina, a…
U.S. Secretary of Commerce Wilbur Ross presented Greater Irvine Chamber with the President's "E" Award for Export Service at a ceremony in Washington, D.C. on May 22. The President's "E" Award is the highest recognition any U.S. entity can receive for making a significant contribution…
FORT SMITH, Arkansas. ERC Holdings of Fort Smith, Arkansas, launched construction of an exciting new live-work-play neighborhood today unlike any other in Chaffee Crossing or the city of Fort Smith: The HUB at Providence.
The new $11 million mixed-use development is the first of two the leading…
TALLAHASSEE, Fla.
The Florida Ports Council released today "Connecting Commerce: The 2018-2022 Five-Year Florida Seaport Mission Plan" providing updated figures on international trade, cargo data and cruise activity at Florida's seaports, showing increases in both cargo and cruise.
Governor Rick Scott said, "Our state has had an…