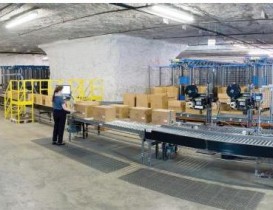 Interior of SubTropolis.
The National Archives and Records Administration (NARA), which oversees the management of all federal…
New Level of Local Data Access via Recruit v4.5
The economic development websites of the five counties comprising the South Carolina I-77 Alliance now offer a powerful new level of intuitive, local data reporting capabilities.
The S.C. I-77 Alliance is providing this free online resource through…
Lifting All Boats Together
"You wouldn't think that an oyster farm could work next to an industrial port like the Port of Davisville, but it does," says Steven DePetrillo (left, pointing at location of his oyster farm), owner of Quonset-based Allen Harbor Oyster.
The two-person operation has…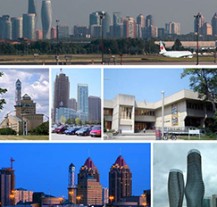 by Bonnie Brown 
Mississauga's Digital Service Squad is hitting the streets of Mississauga starting this month, to provide digital support to main street businesses in Mississauga.
The Squad is part of the Digital Main Street program which aims to provide businesses with a competitive edge by assisting them with…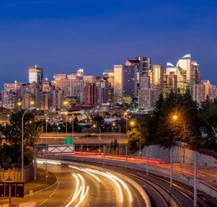 A vibrant Rivers Cultural and Entertainment District that is a magnet for Calgarians and a draw for people coming to the city aligns with the vision for Calgary as a dynamic place where people want to be in the economic strategy Calgary in the New Economy.
The Rivers District is…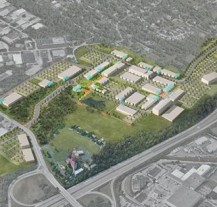 AeroHub is a planned workforce development, advanced manufacturing and innovation campus located in Greater Cincinnati on 190 contiguous acres.
This advanced manufacturing ecosystem will strategically co-locate highly skilled designers, engineers, manufacturers, researchers and educators enabling integrated design thinking, shared R&D capabilities and access to advanced digital manufacturing…