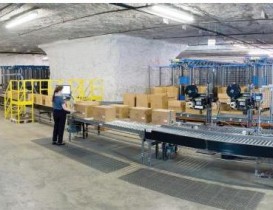 Interior of SubTropolis.
The National Archives and Records Administration (NARA), which oversees the management of all federal…
Savannah container trade up 8 percent in August
The Georgia Ports Authority (GPA) moved 375,833 Twenty-foot Equivalent Unit containers (TEUs) in August, an 8 percent increase over August 2017.  In addition, the GPA handled 86,200 intermodal TEUs, a 33 percent jump.
"A strengthening economy and a greater…
With unemployment low across Maryland, workforce development becomes more challenging. Where can we find the workers for economic growth? In Kent County, we are taking steps to maximize our local resources, focusing on summer youth employment, Washington College Innovation Internships, and an ambitious program to engage and train disconnected youth…
Starting in 2019, Vermont will offer up to $10,000 in tax credit to remote workers through the New Remote Worker Grant Program, S.94, aimed at incentivizing employers and employees to work remotely in Vermont. Out-of-state employers are also encouraged to hire remote workers within the state…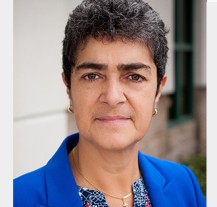 Cepeda Systems & Software Analysis, Inc. (CSSA) recently announced that President and CEO Sandra Cepeda will receive the 2018 Women Honoring Women Award from the Women's Economic Development Council (WEDC) Foundation. The annual program recognizes individuals in the Tennessee Valley for outstanding leadership and commitment to the community.
Cepeda…
The Madison County Economic Development Authority (MCEDA) announced that Fastenal® is locating in Madison County, Miss.  Fastenal commits to invest approximately $11,500,000 and create more than 60 new jobs with an average annual wage of approximately $58,000, over the next 3 years.
Fastenal is a leading industrial…