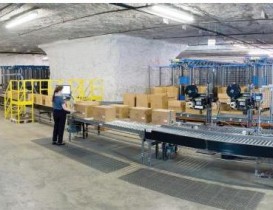 Interior of SubTropolis.
The National Archives and Records Administration (NARA), which oversees the management of all federal…
Trane, a leading global provider of indoor comfort systems and services and a brand of Ingersoll Rand, is expanding its existing Richland County, South Carolina, operations. The business is projected to invest $96 million and create 700 new jobs to increase its overall flexibility in line with business growth.
Trane…