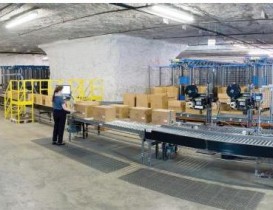 Interior of SubTropolis.
The National Archives and Records Administration (NARA), which oversees the management of all federal…
The newly formed Aerospace Industry Association of Michigan (AIAM) officially launched with the organization's inaugural Board of Director's meeting in August of this year. AIAM serves to be the voice of the 600+ aerospace companies and organizations that already call Michigan home.
Michigan's heritage in the aerospace…