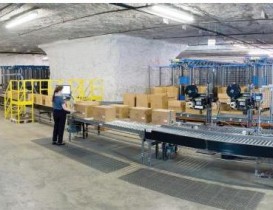 Interior of SubTropolis.
The National Archives and Records Administration (NARA), which oversees the management of all federal…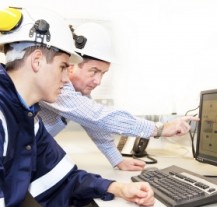 Bechtel National Inc. has provided a $250,000 gift to the Washington State STEM Education Foundation for the Delta High School capital campaign in Richmond.  Bechtel National is designing and building in Hanford the world's largest radioactive waste water treatment plant for the U.S. Department of Energy.
"STEM…
The Alabama State Port Authority's board of directors at its January meeting approved two measures that will bring the port's new intermodal rail facility closer to reality.
The board authorized expenditures for the construction, inspection and testing for a rail access bridge that will connect five Class I…
Ann Arbor SPARK was awarded $1 million from the Michigan Strategic Fund to support its business incubator activities via the creation of the new Washtenaw County Incubator Collaborative. The Michigan Strategic Fund award is designed to stimulate the creation and continued growth of technology-based businesses and jobs.
"The $1…
The Kentucky Cabinet for Economic Development is partnering with a number of local, state and federal organizations to host a series of free seminars designed to educate small business owners and entrepreneurs on resources available to help them start, grow and sustain their businesses.
The series, "Kentucky: Here We Grow…
E.C. Manufacturing, an advanced manufacturing startup, has announced it will open its operations in Shawnee, Kan., part of the Kansas City area.
The company will open its manufacturing facility and headquarters at 23501 W. 84 Street, approximately 20 miles southwest of downtown Kansas City, Mo. There, the company is…