If Texas were an independent country, it would be the 10th largest economy in the world. With a population of 28.3 million and a civilian workforce of just over 13 million, Texas remains the gold standard for economic growth and opportunity around the nation.
According to the Texas Economic…
NETWORKS Sullivan Partnership is the economic development organization serving the Northeastern Tennessee communities in Sullivan – including charter partners Bluff City, Bristol, and Kingsport – and Hawkins counties. Northeast Tennessee is home to a skilled, reliable workforce committed to delivering first-rate products and services.
Sullivan and Hawkins counties are ACT Certified…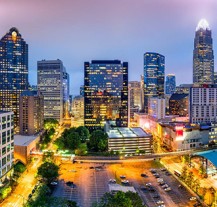 North Carolina ranks among the best business climates in the U.S., having been chosen as one of Forbes' top 5 Best States for Business for 11 consecutive years. Reliable electricity and construction costs are well below the U.S. average, and competitive labor costs as well as a low…
Tennessee is known for its sound fiscal management and new investments in the economic ecosystem. The state's budgetary discipline has allowed it to make investments in public education, workforce development and international business reach. The right-to-work state has no personal income tax on wages or salaries and…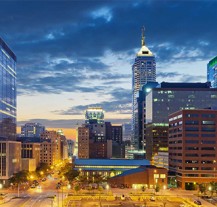 Midwestern states have not always been historically viewed as business-friendly. But by employing forward-thinking fiscal policies and offering competitive incentives for businesses, Indiana is one state bucking this trend.
A recent poll conducted by Chief Executive magazine named Indiana among the top 5 states for doing business. Responses…