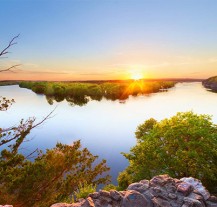 Missouri boasts the fourth most diverse economy in the nation with high-tech manufacturing, automotive supply, transportation and logistics, health science and services, and energy among the sectors driving the state's marketplace.
With a vast array of assets the Show Me state offers a great location for new business…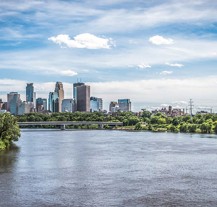 Mississippi's population is just shy of 3 million with 1.2 million active in the workforce. While the state is seeing growth in many sectors, Mississippi's economy is strongly rooted in manufacturing of all types. The largest share of manufacturing jobs in Mississippi is based in food manufacturing…
With a growing and educated population and business-friendly environment, Arkansas ranks 16th in the nation for personal income growth and is among the Top 20 states to do business.
Arkansas's government is focused on eliminating bureaucratic barriers that often impede business growth. Additionally, Governor Asa Hutchinson signed several…
If Texas were an independent country, it would be the 10th largest economy in the world. With a population of 28.3 million and a civilian workforce of just over 13 million, Texas remains the gold standard for economic growth and opportunity around the nation.
According to the Texas Economic…
NETWORKS Sullivan Partnership is the economic development organization serving the Northeastern Tennessee communities in Sullivan – including charter partners Bluff City, Bristol, and Kingsport – and Hawkins counties. Northeast Tennessee is home to a skilled, reliable workforce committed to delivering first-rate products and services.
Sullivan and Hawkins counties are ACT Certified…