A growing population, strong economy and a business-friendly climate make Pennsylvania a viable state for expansion. Although it is still a major manufacturing center, Pennsylvania's industrial production has given way to other industries such as natural gas, agribusinesss, and tourism.
The Keystone State is still one of the…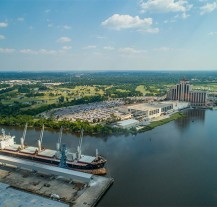 World famous for its biggest party and colorful mix of cultures, Louisiana is now also known as one of the most business-friendly places in the U.S. Last year, Area Development magazine rated the Pelican State one of the Top 10 States for Doing Business. And in 2016, KPMG…
Michigan's economy continues to surpass financial expectations. A low unemployment rate and the continuing resurgence of the auto industry are two major signs of growth. But there are more.
Aerospace, for example. The state that created the automotive industry has taken to the skies to become one of the…
Situated between the Pacific Ocean and the Rocky Mountains, Canada's western-most province, British Columbia, is the nation's second largest in land area, third in population—having recently topped 5 million— and fourth largest economically. BC's strategic location along with two transcontinental railroad terminals and 27 major…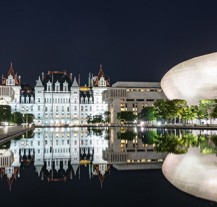 The Empire State connects business and academia for innovative collaborations
In New York State, strategic plans for long-term economic development are driving an innovation economy that's building business and job growth. From investments of more than $100 billion in infrastructure, to leveraging a highly-educated talent pool, the…