By Mark Kleszczewski
In today's economy, the term "green" is used often, but sustainable business practices…
Other Post
February 05, 2013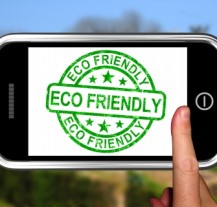 By David Hodes
Sustainability has become a standard business practice in manufacturing.
Sustainability, which has been a buzzword in the manufacturing industry for years, has become a necessary fact of good business practice. In fact, sustainability as part of the business-as-usual refrain has jumped into the discussion early…
Interview by Rachel Duran
Make the time to determine better ways to use your building assets.
There are a variety of drivers motivating companies to implement green and sustainability initiatives in their buildings. These practices could match a company's business model or they could be a way to reward…