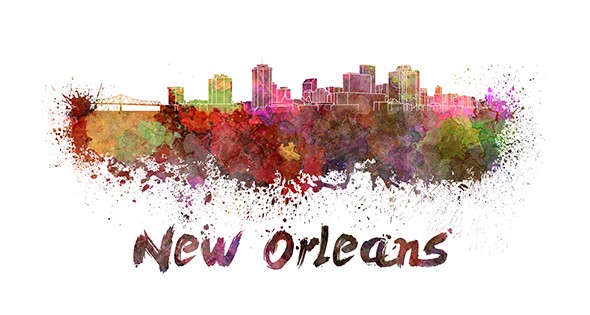 Greater New Orleans is #7 in the USA for highest growth in technology and digital media
15 Nov, 2019
Data from economic research firm Emsi shows that Greater New Orleans is #7 in the USA for highest growth in technology and digital media business locations, for the five years from 2013-2018 – with business growth of nearly 50% (amongst 50 largest MSAs).
Increasingly, companies (like Accruent, from Austin) are expanding to Greater New Orleans from more congested markets, drawn by NOLA's combination of lower costs, world-famous culture and supportive universities.  At the same time, Greater New Orleans is also #2 in the USA for percentage of women in the tech workforce, and #9 for the percentage of African-Americans in tech jobs.  The average salary of a tech job brought in by GNO, Inc. and partners is over $70,000.
Top Ten Markets for Tech Growth in America, 2013 – 2018
Nashville-Davidson–Murfreesboro–Franklin, TN – 106%
Seattle-Tacoma-Bellevue, WA – 60%
Oklahoma City, OK – 55%
Austin-Round Rock-Georgetown, TX – 53%
Portland-Vancouver-Hillsboro, OR-WA – 53%
Memphis, TN-MS-AR – 50%
New Orleans-Metairie, LA – 50%
San Francisco-Oakland-Berkeley, CA – 49%
Charlotte-Concord-Gastonia, NC-SC – 44%
Columbus, OH – 44%
You can see the full data set here.
For more information:
Michael Hecht President & CEO
Greater New Orleans, Inc.
1100 Poydras Street, Ste. 3475
New Orleans, LA 70130
@MHechtGNO
504.527.6907