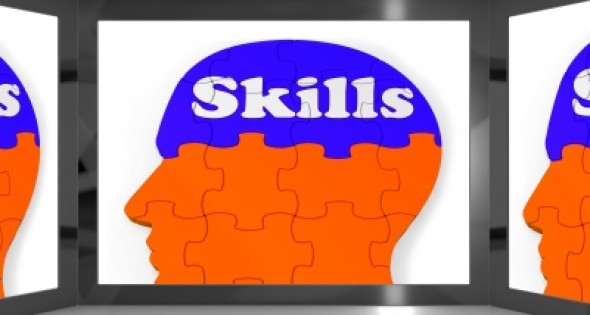 Hire Heroes and see Results Sooner
03 Jan, 2013
By Rachel Duran
When Superstorm Sandy hit the East Coast of the United States in October, many groups came to the aid of those affected by the storm. "Every time the nation has a tragedy such as Superstorm Sandy, we have to do nation building," says Grailing Jones, director of Schneider Finance Inc. Small Business Owner-Operator Development, a subsidiary of Schneider National Inc., a global transportation and logistics provider based in Green Bay, Wis.
"At Schneider Finance, we have a need to hire hundreds of people because of the logistical requirements projected over the next six months to rebuild the East Coast after this devastating storm," Jones says. The business unit provides career paths for people, including military service members, who want to own their own businesses. In addition to providing financing and business mentoring, the company will freeze accounts when an active member of the military is activated and deployed for service.
Jones says the transportation field is wide open. "You cannot outsource service and that is all we provide," Jones says. (To learn more about the opportunities, visit www.sfitrucks.com.)
Brigadier General Daniel Ammerman, the commander of the U.S. Army Reserve 353rd Civil Affairs Command based in Staten Island, N.Y., knows firsthand the urgent need to rebuild in his region. And he knows just where to direct employers such as Schneider Finance who need to fill job and career openings: the Employer Partnership of the Armed Forces program. Created in 2008, the program has moved from being a program of the Army Reserve to a program of the Department of Defense.
The program features a website, www.employerpartnership.org, which lists soldier applicants and job opportunities. The program also includes support managers that match employers to soldiers with the skills needed to meet their specific job requirements. Schneider Finance participates in the program.
"This program provides a direct link for America's employers to our highly trained service members and their families," Brig. Gen. Ammerman says. Service members are able to leverage their military training as well as their experiences for career opportunities in today's civilian job market with national, regional and local employer partners.
Hinz notes that for businesses that want to achieve their goals, connecting with the Employer Partnership of the Armed Forces program provides access to skilled, motivated, prescreened, and disciplined human capital. "If you are not looking at this group of people you are not living up to your potential."
Michael Hinz, vice president, driver recruiting for Schneider National Inc., says: "What we have found to be a difference maker is working at the state level," he says. "There are Employer Partnership agents, if you will, in the field who understand employers' needs in the different markets. They understand who the guard, reserves and vet groups are throughout those areas. They bring the employers and the candidates together in an efficient way."
Schneider National has a history with the military, soldiers and their families. The company was founded by Al Schneider, who was a guardsman. The company's second employ was also a guardsman, and Al's son, Don, who took over the company's leadership, was a lieutenant in the Army Reserve.
Cost-Efficient, Trained and Ready to Go
The 2,000 employer partners involved in the Employer Partnership program, such as government agencies and private employers of all sizes, benefit from training provided to Army Reservists in 148 military occupational specialties. "The way the reserve was designed is that these specialties are transferrable to private sector needs," Brig Gen. Ammerman says.
Companies involved in the program include Staples, Adecco, JP Morgan Chase & Co., Bank of America, AT&T, Lockheed Martin, UnitedHealth Group, BAE Systems, Ball Aerospace & Technologies Corp., and many regional and local employers throughout the country.
Though this employer program, these companies are connected to soldiers who have capabilities and experience in health care, engineering, technology, construction and transportation. In addition to transferable skills, some reservists have management skills, all of which saves employers a significant amount of time and money in the training process.
Brig. Gen. Ammerman says cost savings are part of the culture of the Army Reserve, and the military overall, which translates to filling the skills needed by employers in the civilian world. An additional benefit includes the fact the Army Reserve will pay for some types of ongoing education in transferable skills fields, as well as leadership training.
Another benefit to employers is the Army Reserve's Tricare medical insurance program, which reduces costs for employers by not having to carry health insurance on these employees.
Notes Brig. Gen. Ammerman, "These [employer] partnerships benefit soldiers and their families, but I believe they also benefit American corporations."
What's more, Army Reservists are also important to the economic development of communities. There are 205,000 military and 12,000 civilians involved in the reserves. "So you have the cost of salaries being brought in to communities as well as what they are spending on construction, supplies and equipment," Brig. Gen. Ammerman says.
More Than the Right Thing to Do
Hinz says Schneider National's experiences in employing guardsman and reservists has been outstanding.  Schneider National spreads the word about its job openings worldwide through its internal military recruiting group, the Employer Partnership of the Armed Forces' website and additional military partners.
When meeting with potential employees at one of its hiring offices located throughout the country, Schneider National's leadership doesn't just talk about filling job openings, but also about career paths. In addition to learning to be a driver, leadership asks the candidate if they have thought about becoming a driver leader, an instructor, working in the shop, or even owning a small business and being a partner and carrier for the logistics and transportation company.
For many employers, hiring veterans and reservists to fill critical roles appears on the surface to be the right thing to do; but this concept will only go so far. However, Hinz notes that for businesses that want to achieve their goals, connecting with the Employer Partnership of the Armed Forces program provides access to skilled, motivated, prescreened, and disciplined human capital. "If you are not looking at this group of people you are not living up to your potential," Hinz says.
Brig. Gen. Ammerman adds that if your business is not involved in the employer program, "you should be concerned because many of your competitors are," he says, "because the program is getting to be quite sizable. The program provides access to top-notch employees, and with their transferable skills sets and leadership and management skills, they offer a competitive advantage for any employer."
For complete details about the organizations featured in this article, visit:
Employer Partnership of the Armed Forces,
Schneider Finance Inc.
Schneider National Inc.
Illustration by Stuart Miles at Free Digital Photos.net