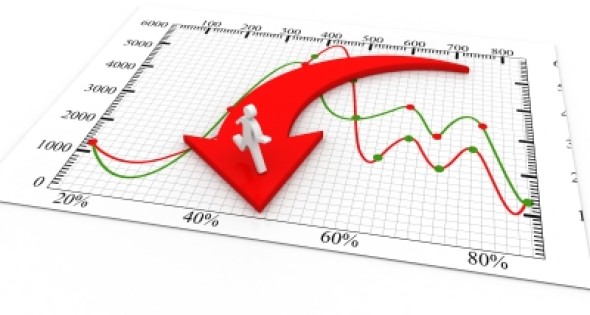 Idaho's New Tax Incentive Fosters Rapid Growth
29 Apr, 2015
By Rachel Hamilton
"The flagship moment for us was July 1, 2014 when we were able to pass The Tax Reimbursement Incentive," says Jeffery Sayer, director of the Idaho Department of Commerce.
Idaho's Tax Reimbursement Incentive (TRI) is aimed at companies seeking to expand in or move to Idaho, and offers a tax credit of up to 30 percent for up to 15 years on new state tax revenues they generate. "It's available to employers creating 50 or more jobs in urban settings and 20 or more in rural settings that pay at or higher than average wages [compared to rest of the county]," Sayer explains.
"Tax incentives have been an arena that our state has shied away from for quite some time," Sayer says. "We're ecstatic about having this new tool now."
The announcement of a new production kitchen for Amy's Kitchen is the "trophy deal," Sayer says. The facility, which takes over a 500,000-square-foot former Heinz plant, is expected to create 1,000 new jobs when it reaches full staff.
Southern Idaho saw a "once-in-a-lifetime year" in 2013 which is a "gift that keeps on giving" says Jan Rogers, executive director of the Southern Idaho Economic Development Organization (SIEDO).
Clif Bar & Co. is one of the projects from that time that broke ground on a new $160 million facility in mid-March 2015, Rogers says.
"The business acumen and the forward thinking" in the region has had more time to be impactful than the new TRI for SIEDO, Rogers says. "[… A] number of our companies that have started here have commented on that," she says. "We set records in attracting businesses because we do work together."
However, the TRI has made a "huge difference in not only the quantity but the quality of investments," says Clark Krause, executive director of the Boise Valley Economic Partnership. "Our project flow has gone up 150 percent and site visits gone up 200 percent month after month since July 1."
Making sure the incentive would benefit companies already located in the state was done purposefully, Krause says, "We knew that if we did that well, we would have something that would also attract others."
During the recession "[…] we were among one of the top 10 hardest-hit states in the nation, and now we are coming out of that with the fifth largest growth rate in the nation," Sayer says of Idaho. "We're pretty excited about where we're at and where we fit with the other states."
Down to Business

Idaho Business Advantage is an incentives package offered to qualifying businesses investing at least $500,000 and creating at least 10 new qualifying jobs.

Idaho's state sales tax rate is 6 percent with exemptions for prescription medications.

Idaho offers full or partial property tax exemptions for up to five years to qualifying companies investing in new manufacturing facilities.

Idaho is a right-to-work state.
Industries and Innovations
"The cool thing about Idaho," Sayer says, "[is that] we're relatively small in population and our GDP is fairly low comparatively, but we're diverse."
Idaho Gov. C. L. "Butch" Otter likes to say that Idaho has "everything from potato chips to microchips," according to both Sayer and Krause.
Plastics are one big piece of manufacturing in southern Idaho, according to Rogers. There are several companies located in the region manufacturing either molding or packaging.
Aerospace is an emerging sector, Sayer says. It includes some plastics components manufacturing as well as The Boeing Company and Gulfstream Aerospace Corp.
Idaho's "robust timber industry and mining industry" are a large part of Idaho's base economy, Sayer says. The other part of the foundation is agriculture.
"We're known as America's most diverse food basket," Rogers says of the whole state. "Cheese was at the top slot [for production in 2014], and that's the first time that's happened."
Glanbia Foods opened a new headquarters and Cheese Innovation Center in 2013 in Twin Falls in Southern Idaho and announced an $82 million expansion in December 2014 that is expected to create up to 50 new jobs.
"We have a very pronounced expertise in ag tech [in Idaho]," Sayer says. "We're starting to see that industry sector take off and flourish."
"Food processing and food science are where our major growth has been," Rogers says of southern Idaho, citing Frulact Group of Portugal and the whey protein processing that Glanbia will begin as examples.
"Food is becoming more and more important around the world," Krause says, citing J. R. Simplot Co., a grower and processor of foods such as potatoes, as an example of a business that is working to improve the way food is grown.
"Just about everything that we manufacture leaves our region," Rogers says of southern Idaho, explaining that both foodstuffs and manufactured goods are largely exported outside the state and outside the United States.
Some food produced in Idaho stays there, of course. Albertson's, the second largest grocery retailer in the country, has its headquarters in Boise, as Krause points out.
"We have a fairly robust tourism industry," Sayer says of the state, explaining that tourism is "an obvious, natural fit" for Idaho's outdoor recreational opportunities.
"We have a small but very robust tech community here," says Krause of Boise. Micron Technology Inc., manufacturers of memory devices, was founded in Boise and has their now international headquarters in the city. Also located there are Hewlett-Packard and Cradlepoint Inc., among others.
Talent and Education
Several of those technology companies in Boise put up matching funds toward a worker training grant from the Idaho Department of Labor that awarded $1 million to Boise State University to double its number of computer science graduates.
North Idaho College and Idaho State University also received funds to expand science and advanced manufacturing programs.
Developing a quality workforce is a priority for Sayer. "It's going to be one of the most important issues that industry faces in the next five to 10 years," he says.
"Workforce is not just an issue in our region, it's an issue throughout the U.S.," Rogers adds, explaining that Idaho is now at "full employment" and her region and its community colleges are now working to strengthen the talent pipeline and helping companies plan for workforce recruitment as they move in.
"We like to brag about our workforce," Sayer says, explaining that because many workers all across the state have agricultural backgrounds, they are used to working hard.
Choose Idaho is intended to strengthen the state's talent pipeline. "It's a website that people can go to if they have any desire to work in Idaho," Sayer explains. Candidates upload a résumé and Department of Labor employees actively search for jobs to match candidates with employers.
Assets
"We run at the speed of business," Sayer says of the state of Idaho's government. To support his claim, he cites the speed with which the Chobani yogurt processing facility was able to go from breaking ground to shipping product. "We helped them build 1 million square feet in 326 days."
An asset that Idaho is not necessarily known for is water, Krause says, noting that Idaho enjoys a "very low cost of power" from the "environmentally-friendly" hydroelectric dams across the state. Idaho's cost of power is about 30 percent to 40 percent lower than the national average.
"Infrastructure is critical," Rogers says, noting that communities in southern Idaho are able to accept manufacturing and production companies that require heavy water use.
Idaho has a balanced budget and has been slowly reducing taxes to try to make Idaho a "safe haven for business," as Sayer says.
Interstates 84 and 15 are major arteries out of Idaho to the rest of the country, running through Boise, Twin Falls, Pocatello and Idaho Falls.
"Our average wait time at TSA is three minutes at Boise [International Airport]," Sayer says. The airport averages 53 flights departing per day.
"We're moving fast, and every extra dollar we have is going into growth and expansion and new ideas," Sayer says.
Outdoors and Recreation

The Bitterroot National Forest is located along most of the border of Idaho and Montana and is the largest untouched wilderness in the lower 48 states, extending for 1.6 million acres.
Lifestyle
"Our biggest attribute that people understand and recognize is our outdoor amenities," Sayer says.
"If you are an outdoor enthusiast, or even what I consider myself — an outside enthusiast — the climate is very healthy for all of that," Rogers says.
Even Boise, the state capital, is near preserved wild foothills and has around 70 miles of trails, according to Krause.
Boise has seen a very large in-migration, Krause says, and had been seeing it even during the recession. "People are able to make choices now and are self-selecting the Boise metro," he says, noting that Boise is fifth for in-migration among U.S. cities.
"Again, for a state that has only [1.6 million] in population, we have a strong health care system, Sayer says.
"Our health care for a region our size is great here," Rogers says, noting that St. Luke's Health System is expanding in southern Idaho.
"We like to say we have some nice features when it comes to quality of life," Sayer says.
More Info
Boise Valley Economic Partnership
Southern Idaho Economic Development Organization
Illustration by jscreationzs at Free Digital Photos.net