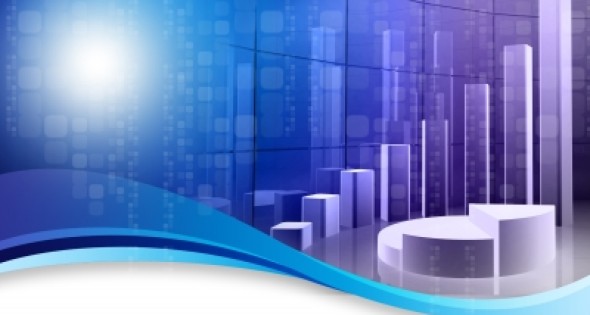 Kansas: Ag History Creates Industry Diversity
25 Apr, 2014
By Rachel Duran
Building upon improvements to the tax climate, Kansas Legislators are considering legislation that would further enhance the state's pro-business climate.
In regard to measures put in place last session, anecdotally, the state's economic developers have worked with companies that identified the new business income tax exemptions as a significant aspect of their site selection decisions. The change applied to LLCs, sole proprietorships and others.
Last year's session also produced a plan to continue to push down, on a scheduled basis, individual income taxes, provided that certain economic prosperity factors are occurring.
This year, Kansas legislators are considering three pieces of legislation that would be of interest to expanding companies, says Steve Kelly, deputy secretary for business development, Kansas Department of Commerce. The state will most likely add a few more counties, from the southeast region of the state, to the Rural Opportunity Zone program. The program includes 53 rural counties, which have been identified as suffering economically and from shrinking populations. To encourage investment, there is a student loan forgiveness program and an income tax moratorium for five years for people moving from out of state and locating in the zones.
In other activity, the Promoting Employment Across Kansas (PEAK) program, which has been modified over the years, is under consideration for a few more tweaks. The program deals with three business aspects: a program for relocated or new jobs to the state; expansion of existing companies; and a jobs retention program. The changes under consideration have to do with caps, where the relocation and new job component is not capped, while the other two components are assigned caps. Legislators are looking to clarify how the cap on the expansion component should be calculated.
There is also a bill under consideration that creates an opt-out function in regard to bioscience-related NAICS codes in regard to funding from the Kansas Bioscience Authority (KBA). The methodology for the KBA was designed to take the incremental growth in income tax withholding from qualifying companies, based on bioscience-related NAICS codes. The KBA has evolved to making more equity investments as opposed to funding startups and early-stage research.
"There is just an opt-in function as part of the program," Kelly says. "The opt-out would allow us more flexibility in working with companies and our commerce programs."
Industries and Innovations
Kansans have created a diverse industry base that includes bioscience, animal health, energy technology, aviation, advanced manufacturing and agriculture. Kansas is the eighth-leading state in the nation based on installed wind energy capacity. What's more, the state has 700 megawatts of generation under construction this year.
The industry is also making headway in the installation of transmission lines. "The construction allows us to be better connected in Kansas, and put us in a better position for export," Kelly says. "There is a substantial portion of current generation going out of state, and that will continue to grow as more comes online and the transmission interconnection gets better."
ITC Great Plains LLC has installed a transmission line that runs from Spearville, Kan., to Axtell, Neb. This year, the company is installing a transmission line spanning from Spearville to Medicine Lodge, Kan.
The Dodge City-Ford County region is home to four wind energy farms; two in Spearville that opened in 2012, and two under construction in the area, says Joann Knight, executive director, Dodge City-Ford County Development Corp. The region is also part of the Grain Belt Express Clean Line project that intends to run a DC voltage line from western Kansas to Missouri and states farther east. "The project would hold the capacity of 4,500 wind turbines," Knight says. "If we get that project through that will help wind energy take off tremendously larger than it is now."
In other renewable energy initiatives, the Abengoa cellulosic ethanol plant in Hugoton, located in southwest Kansas, is underway with co-generation activities. As a result of the process, the first commercial production of ethanol was expected to begin this winter.  
The wind energy activities bode well in rural locations of the state. "We feel strongly we need to diversify and not just focus on one area; we are the world's largest beef processing community and that is our mainstay," Knight says. Cargill Meat Solutions is underway with a $48 million expansion, conducting technology upgrades. National Beef is also conducting major renovations to its facility.
In other meat-processing industry expansion activity, Creekstone Farms in Arkansas City had suffered from a fire that damaged part of its production facility. "They were looking at relocating that operation out of Kansas to another facility out of state," says Barbara Hake, business recruitment manager, Kansas Department of Commerce. "They will stay here and rebuild the production facility, employing 726 people and hiring another 300."
Kansas' history in the livestock and agricultural markets make it attractive to animal health companies. An animal health corridor begins in Manhattan and runs east to Columbia, Mo. Shawnee, located in the Kansas City metro, is home to Bayer Animal Health, and other animal health companies.
In Leavenworth County, a large animal hospital is under construction, which will feature an equine surgery unit. "We have had a few international firms looking at the county for lab space and production facilities," says Steve Jack, executive director, Leavenworth County Development Corp.
In Junction City, a community heavily dependent on the presence of Fort Riley, officials want to buffer the economy with other industry. "We will focus on this bioscience and animal health corridor," says Tom Weigand, president and CEO, Junction City Area Chamber of Commerce/ Economic Development Commission. "We want to be recognized as a player, being located near the western gateway to the animal health sciences corridor."
The state's aptitude in supporting agricultural activities has formed strengths in advanced manufacturing throughout the state. Naturally, a location in the center of the nation is ideal for logistics activities as well.
Dodge City is home to ag machinery manufacturers, and a large ammonia plant, among other companies. Leavenworth County is home to advanced metal fabrication companies, specialty manufacturers, as well as a manufacturer of industrial flour sifters, among other firms. In Harvey County, suppliers are locating to the area to supply the area's ag equipment manufacturers.
When it comes to logistics in the state, Weigand says distribution is a natural in Junction City, which features several interchanges on Interstate 70.  One company calling Junction City home is Foot Locker, with a 1.2 million-square-foot distribution facility.
Shawnee is home to a large FedEx Ground distribution center, and a large food distribution facility for McLane Co. Inc. "Shawnee is well suited for manufacturing of all types because of our location on Kansas Highway 7, balanced between interstates 70 and 35," says Andrew Nave, executive director, Shawnee Economic Development Council. Van-Rob Inc. is a Tier I automotive supplier that has located in Shawnee to supply the General Motors facility in the nearby Kansas City, Kan. region.
Talent and Education
At the state level, Kelly says there are advancements in terms of technical training underway to develop a more highly qualified workforce. "There is also a more strategically qualified workforce to match the needs of industry," he says.
One approach is the Kansas WORKReady Certificate, which assures businesses that those who earn the certification are proficient at certain skill sets. "Through coordination of our state workforce center, the community college and our organization, we are working to get more people qualified through the program," Knight says.
At the local level, Harvey County's economic development officials are breaking down the state's workready certificate even further, applying the process in a five-county area. The five-county coalition wants to better present the workready certification as an asset for the region's companies, and companies interested in the region. The coalition also wants to make sure young people in their communities are tested and earn workready certification.
"The other piece of that is mapping so that our existing companies and those looking at us, can call up the map," says Mickey Fornaro-Dean, executive director, Harvey County Economic Development Council Inc. "They will see four levels of certification, and for example, will see that there are 600 people in silver, which tells the companies these people can accomplish certain tasks."
Fornaro-Dean says county officials are also tailoring job fairs, moving away from countywide fairs to city specific fairs to create a more personalized approach for companies.  In Dodge City, the area features the website, www.dodgecityhasjobs.com. Knight's team attends 20 job fairs a year to promote the area's jobs and the website. "Our organization is focused on housing and workforce development," Knight says. "We have a low unemployment rate here but we have been successful in working to get the training we need for our industries, as well as recruiting individuals in."
Nave says Shawnee has a huge advantage with assets like Johnson County Community College, one of the nation's largest community college systems. "They have a business-centric model bringing the training to companies, and adapting it to their needs," Nave says.
In Junction City, companies are 20 miles from Kansas State University, and the future National Bio and Agro-Defense Facility (NBAF), which will bring international attention to research on animal health. "We expect international companies to collaborate with researchers," Weigand says. The NBAF project is underway with the construction of an electrical substation. The facility was recommended for an additional $300 million under President Barack Obama's federal budget.
Assets
Kansas' communities are actively expanding facility and land inventories, ensuring companies will find plenty of room to expand and/or relocate. In Newton and Harvey County, officials continue to market the Kansas Logistics Park, which flows into the Newton-City-County Airport; as well as its other industrial sites to present to companies as a concise package.
The Tonganoxie Business Park in Leavenworth County is a 237-acre parcel providing access to an Interstate 70 interchange. The site had power and fiber in place, but lacked water, sewer and gas lines. In an initiative supporting the $16.5 million Army Reserve Center project, the city of Tonganoxie extended water and sewer lines to that project, and went past the site to install the services at the Tonganoxie Business Park. In a related measure, the Leavenworth County Port Authority is paying for the gas line extension to serve the Army Reserve Center as well as the business park.
In Shawnee, the WestLink Business Center has its first spec building in place. The 170,000-square-foot facility is divisible down to 20,000 square feet; 140,000 square feet are available in the facility. The first tenant is Mile Hi Specialty Foods for a 30,000-square-foot distribution facility.
The spec facility was developed by Airtex Inc., a Canadian firm that owns real estate in Canada and the United States, and which is a holding company for manufacturing companies, Nave says. In another development in that same area of Shawnee, Kansas Highway 7 and 43rd Street, economic developers are looking into putting in infrastructure to support the development of a proposed 300-acre Eco-Commerce Center, which will have sustainable features. Shawnee also features existing facilities in its real estate inventory.
In Junction City, officials are doubling efforts to put in place available property to support growing companies. "We will work with companies to figure out solutions for them," says Susan Jagerson, economic development specialist, Junction City Area Chamber of Commerce/Economic Development Commission. The area has 60 acres of shovel ready land in place.
Junction City also features hundreds of building lots available for new housing. Moving to Dodge City, companies will find there are 350 new housing units, and 300 more units under construction and/or development.
Lifestyle
According to www.kansascommerce.com, the cost of living in Kansas is nearly 8.4 percent below the national average, ranking eighth for the lowest cost of living in the country. From food and gasoline to property taxes and car insurance, most of what you need costs less. Housing costs are especially low, with the median value of owner-occupied homes nearly 26.1 percent below the national average.
More Info
Dodge City-Ford County Development Corp.
Harvey County Economic Development Council Inc.
Junction City Area Chamber of Commerce/Economic Development Commission
Leavenworth County Development Corp.
Shawnee Economic Development Council
Illustration by cooldesign at Free Digital Photos.net