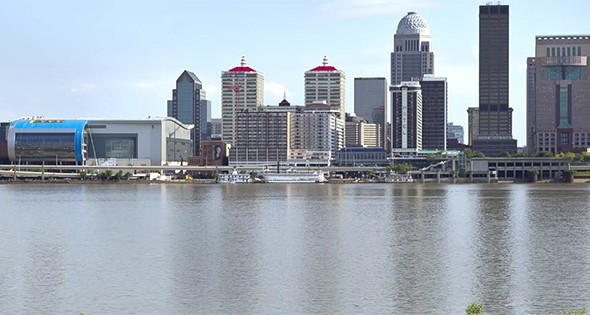 Kentucky: Shattering Economic Development Records
10 Jul, 2018
Kentucky is announcing more corporate investment than ever before, helping attract more jobs than in nearly two decades, and getting more interest from companies globally than in any time in recent history.
In the first three months of 2018, Kentucky announced nearly $1.3 billion and about 2,200 jobs. That follows the record-setting performance of 2017 when Kentucky shattered its all-time corporate investment record, announcing $9.2 billion, 80 percent more than its previous high, according to the Kentucky Cabinet for Economic Development.
The Cabinet is the primary state agency encouraging job creation, retention and business investment in Kentucky, working to attract new industries and assisting existing companies to grow and expand.
State efforts to improve Kentucky's business climate are working, as proven by tremendous growth the past couple of years in its pillar industries: automotive, distribution and logistics, primary metals, food and beverage, and aerospace.
Between January 2017 and March 2018, Kentucky's automotive industry announced nearly $4.38 billion and more than 4,800 jobs across about 75 projects.
Toyota Motor Manufacturing Kentucky announced its Reborn project last year, a $1.33 billion investment at its Georgetown plant. Also last year, company leaders announced another $121 million investment to expand production capacity for its 2.5-liter engines. In October 2017, Toyota Motor North America Inc. opened its $80 million Production Engineering Manufacturing Center in Georgetown.
In logistics and distribution, Amazon announced in January it will build a nearly $1.5 billion air shipping hub (Amazon Prime Air) at the Cincinnati/Northern Kentucky International Airport creating 2,700 new jobs.
In the metals industry, Braidy Industries and Kentucky Gov. Matt Bevin announced last spring the company will build a $1.3 billion aluminum rolling mill in Eastern Kentucky, a project now estimated at $1.5 billion. The plant will employ 550 people full-time and produce aluminum sheet and plate for the automotive, aerospace and defense industries.
In addition to the three $1 billion-plus investments announced last year, Kentucky recently attracted several major projects that will spur growth in key industries.
EnerBlu Inc., a high-power energy-storage provider, announced plans to build an 875-job battery manufacturing plant in Eastern Kentucky on a reclaimed coal mine in Pikeville. The company also plans to locate its $40 million, 110-job headquarters and R&D operation Lexington.
Aluminum supplier Novelis Inc. announced in January 2018 it will build a $300 million processing plant in southwestern Kentucky to produce automotive-grade sheet. The plant will employ 125 people full-time to heat treat and pre-treat rolled aluminum coils from nearby Logan Aluminum in Russellville.
In Kentucky's iconic bourbon industry, Stoli Group recently broke ground on a nearly $150 million lakeside entertainment and manufacturing complex, Kentucky Owl Park, in Bardstown. Plans for the 77-job park include a distillery, visitors center, cooperage, barrel warehouses, bottling center, restaurant and other facilities.
Beam Inc., owner of Jim Beam, Maker's Mark, Knob Creek and other mainstay brands, plans to invest $585 million in barrel warehouses over the next decade. Independent Stave Co. recently announced plans to build a 220-job, $66.5 million cooperage in the northeastern Kentucky city of Morehead.