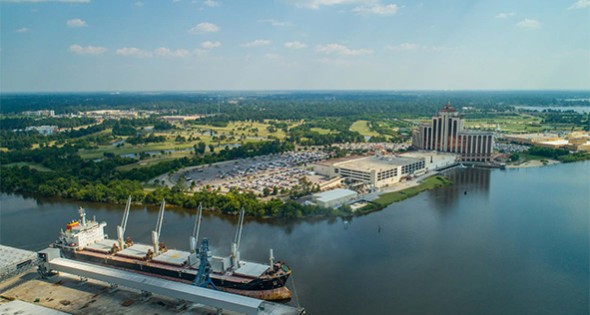 LOUISIANA: Business in the FastLane
29 Jul, 2019
World famous for its biggest party and colorful mix of cultures, Louisiana is now also known as one of the most business-friendly places in the U.S. Last year, Area Development magazine rated the Pelican State one of the Top 10 States for Doing Business. And in 2016, KPMG ranked it as one of the top 10 U.S. states for lowest cost for businesses. Simply put, Louisiana loves business. And business loves Louisiana.
With a population of 4.7 million and civilian labor force of over 2 million, Louisiana is a Right-to-Work state that boasts a motivated, skilled workforce, a business-friendly tax environment, and a unique quality of life strong on arts, culture and entertainment, as well as sports and the scenic outdoors.
Louisiana's employers get a big assist from LED FastStart, the state's unique workforce development program that provides recruitment, screening, and training services, at no cost to qualified employers. The Economist magazine calls FastStart, "Probably the most notable statewide workforcedevelopment initiative" in the country.
Similarly, the state's FastLane program provides a secure online interface to the state's tax incentive offerings, such as the Louisiana Industrial Ad Valorem Tax Exemption Program (ITEP), which offers an attractive tax incentive for manufacturers who make a commitment to jobs and payroll in the state.
Technological and economic innovation are both thriving in Louisiana thanks to a business climate that promotes the advancement of new ideas, products and services, empowering innovators such as Safe Haven, a manufacturer of fire- and blast-resistant buildings; CenturyLink, the second largest U.S. telecommunications provider to global enterprise customers; and Waitr, a restaurant delivery app company that's revolutionizing the way people access their next meal.
With all the state has to offer, it's easy to see why Forbes dubbed Louisiana "America's New Frontier for Business," strengthening the state's status as one of the most attractive places in the nation for companies to do business.
SOUTH LOUISIANA: RED-HOT OPPORTUNITY
Bold business is nothing new to South Louisiana. Home to Mcllhenny Company and its legendary Tabasco pepper sauce, the region is known for nurturing generations of mold-breaking brands. This legacy continues with fresh newcomers like Bayou Rum and food delivery startup Waitr. Both companies are experiencing significant growth out of the gates. After an exceptional pilot run, Waitr secured a $10 million capital investment, prompting the expansion of its software engineering department. Likewise, Bayou Rum has become buzzworthy – handmade from Louisiana sugarcane in the largest privately owned rum distillery in the U.S., it's America's most decorated rum.
Between South Louisiana's diverse infrastructural network and its nationally ranked workforce development program, the region is ripe for expansion. This dynamic pairing allows tech companies including CGI Group, Perficient, and Global Data to flourish alongside international manufacturers like Stuller Inc. and Frank's International.
With a talent pipeline fueled by more than 75,000 post-secondary students and backed by the nationally ranked LED FastStart program, they've turned workforce recruitment and development into a science.
Companies from a variety of industries benefit from being in one of the most cost-effective places for doing business in the nation. That, coupled with the region's robust selection of business incentives, provides a fertile foundation for both startups and expansion.
If you're looking to expand, relocate, or grow, Louisiana's tax credits and incentive programs can give your company a competitive edge. South Louisiana values its target industries and will align state and local resources to provide custom incentive packages.
For more information, please call 337-408-3662 or visit their website at www.southlouisiana.org .
SOUTHWEST LOUISIANA ECONOMIC DEVELOPMENT ALLIANCE
Five parishes form the Southwest Louisiana Economic Development Alliance. The corner of Cajun country, the "heel" of Louisiana, and as some would say, the stoutest and sturdiest part of the state.
It's definitely the spiciest.
"We have a unique culture here," says George Swift, Alliance President and CEO. "Our region borders Texas and the Gulf of Mexico. We like gumbo and chili, Mardi Gras and rodeos. And we love our McNeese Cowboys."
McNeese State University, a Tier 1 university in Lake Charles, La., consistently rates among U.S. News & World Report's "Best Regional Universities (South)," and ranks No. 3 nationally for career ROI among College of Engineering & Computer Science graduates. Points of pride include a recent Pulitzer Prize winner; a brand-new Health Systems Management degree; and the soon-to-open Health and Human Performance Education Complex.
The McNeese campus sprawls 121 acres facing SWLA Economic Development Alliance headquarters. The university joins civic leadership in partnering with the Alliance, effectively pooling the area's top resources in business development strategy. Working together to create quality jobs, train a premium workforce, and advance commercial interests in Allen, Beauregard, Calcasieu, Cameron, and Jefferson Davis parishes, the ménage promotes economic development for all of Southwest Louisiana.
And business is booming. Right now SWLA has $43B in projects underway, Swift says, and another $65B in the works. Reporting to work every day are 18,000 construction workers in what will likely become permanent, full-time positions.
Many assets form revenue streams in Southwest Louisiana, powering diverse, sustainable industry. In addition to its rich cultural heritage, the area's abundant natural resources include five commercial ports, undeveloped beaches and waterways; centuries-old cypress trees; and fresh seafood that just begs for a spicy Creole rub. Fertile fields of rice and crawfish run for miles along roads where no town is visible.
Larger still are SWLA's vast reserves of oil and natural gas, providing long-term stability and thousands of jobs. Since the 1940s, the petrochemical industry has been king. But it's got competition.
"We're always looking to expand our industry, and there's plenty of land for new business development," Swift says. "We have skilled workers and engineers, and we need more. Currently we're experiencing huge commercial and industrial growth."
And we're not just talking about the casinos. Lately Hollywood has discovered the lovely Southwest Louisiana landscape, and the area has become a prime location for filming.
"Louisiana has a special way of life and culture that the film industry embraces," says Cindy Johnson, Film Locations Manager for Lake Charles/SWLA Convention & Visitors Bureau. "We're a short drive from studios and post-production facilities in Houston, Lafayette, Baton Rouge, and New Orleans, so filmmakers can shoot today and edit tomorrow."
In addition, Johnson says, many actors and filmmakers have fallen in love with the area and are looking to make Southwest Louisiana "home."
Yes, life on the bayou is good.
LOUISIANA: ST. MARY PARISH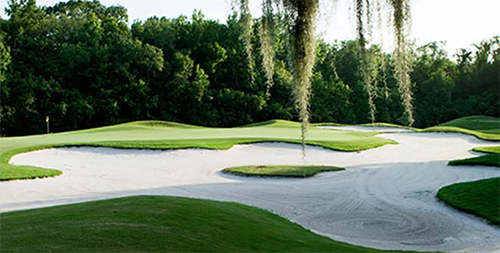 St. Mary Parish offers the easy life in a rural setting with a blend of industry, agriculture, and ecology to provide its residents with excellent job opportunities, a living wage, and a vast sportsman paradise for recreation. The Parish has five municipalities and a Native American country within its borders. The municipalities are Morgan City, Franklin, Patterson, Berwick and Baldwin. The Chitamachin Tribe also contributes to the excellent work ethic and parish diversity.
St. Mary Parish has a unique blend of heavy industry, agriculture, a rich culture to work hard and to play hard, and an abundance of natural resources. These resources include a multi-modal transportation network with access to the Gulf of Mexico's Latin and South American countries and 34 states by river, rail and interstate. It is the leading producer of natural gas in the state and carbon black in North America. The Parish offers many industrial and commercial sites for development within a friendly business environment.
The key industries include oil field production and services, shipbuilding, manufacturing and machining, chemical plant production and agriculture. These industries typically provide an above average living wage in a low cost of living environment. The Parish offers a skilled workforce exceeding 400,000 workers in the region.
Working professionals living in St. Mary Parish enjoy a blend of rural and suburban living, safe communities, quality secondary education and activities for the entire family. Seeing is believing.
For more information on the opportunities available, please contact the St. Mary Parish Office of Economic Development at 337-828-4100 ext. 540 or visit their website at www.stmaryparishdevelopment.com.