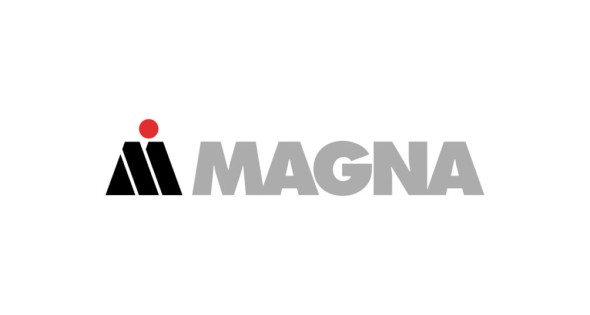 Major Investment Strengthens Ontario's End-to-End Electric Vehicle Supply Chain
01 Feb, 2023
Magna International's expansion adding hundreds of new jobs across the province
BRAMPTON — Ontario has secured a $471 million investment by Magna International, one of the world's largest automotive suppliers, to expand the company's Ontario operations. With support from the government, this transformative investment will strengthen Ontario's end-to-end electric vehicle supply chain while adding more than 1,000 new good-paying jobs for workers across the province.
"This investment represents another tremendous show of confidence in the growing strength and resilience of our province's auto sector," said Premier Doug Ford. "Together, with our industry partners, we're putting Ontario back on the map as we build up Ontario's electric vehicle supply chain from mining to manufacturing. The cars of the future and the batteries that power them will be built right here in Ontario, by Ontario workers."
Magna's investment will support the opening of a new $265 million EV battery enclosure facility in Brampton later this year. Approximately 560 new jobs will be added in Brampton and to the surrounding region once the facility is at full production. The company will also expand their existing automotive manufacturing facilities across the province. Up to 475 new jobs will be created across Magna's five other facilities in Guelph, Windsor, Belleville, Newmarket and Penetanguishene. These projects are supported by $23.6 million in funding from the province through Invest Ontario.
"This game-changing investment by Magna will create hundreds of new jobs across the province, while further strengthening Ontario's end-to-end automotive supply chain," said Vic Fedeli, Minister of Economic Development, Job Creation and Trade. "We're creating the right conditions for businesses to succeed and continue to work around the clock to attract new investments that build a stronger economy."
A true Ontario success story, Magna started as a tool-and-die manufacturer in Toronto more than 65 years ago. The company has since grown into a multinational automotive supplier with 168,000 employees in 29 countries.
"Magna's roots in Ontario run deep, and we are excited about opening a new facility dedicated to a strategic electrification product. The Brampton facility, coupled with investment and growth in five existing Ontario facilities, allows Magna to keep up with customer demands across several product areas," said Eric Wilds, Chief Sales and Marketing Officer of Magna. "We are excited to bring new business, more investment and additional jobs to Ontario."
Ontario recently met with Magna as part of a successful trade mission to the United States. The meeting provided an opportunity to showcase the province as an ideal place to invest with a competitive business environment and world-class workforce. Ontario's automotive sector directly employs nearly 97,000 workers, and indirectly supports hundreds of thousands of jobs.
This investment furthers Driving Prosperity, the government's 10-year plan to transform Ontario's automotive supply chain to build the cars of the future, including fully-battery electric vehicles. Over the past two years, the province has attracted $16.5 billion in investments by global automakers and suppliers of electric vehicle batteries and battery materials. This includes more than $12.5 billion in EV and EV battery-related manufacturing investments.
Quick Facts
As part of Magna's expansion:
o    A $140 million investment will be made to install an electrical coating and painting operation in the Guelph facility, creating approximately 175 jobs.
o    A $35 million investment will be made in Magna's lighting division in Belleville, creating up to 100 jobs.
o    A $24 million investment will be made to expand production in Newmarket to produce electrical door and hood latching units, creating approximately 75 jobs.
o    A $6 million investment will be made to expand production in Windsor to manufacture powered aluminum pickup bed covers, creating approximately 110 jobs.
o    A $1.8 million investment will be made to expand production in Penetanguishene to manufacture tailgate hinges, creating more than 15 jobs.
Ontario is the only place in North America where five major automakers build vehicles — Honda, Toyota, Ford, General Motors and Stellantis — as well as truck manufacturer Hino.
Ontario's auto supply chain comprises over 700 parts firms and over 500 tool, die and mold makers.
In 2021, manufacturing accounted for almost 660,000 jobs in Ontario and more than 10 per cent of the province's Gross Domestic Product.