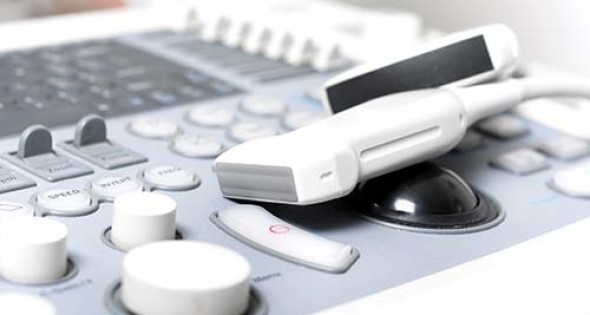 Medical Devices Depend on Access to Big Data, Intellectual Capital
18 Jul, 2016
Life sciences pushing more development of devices that will be integrated into that cluster
By David Hodes
The medical device industry has not emerged as a separate cluster of businesses, but instead is generally woven into an overall umbrella of life sciences. That is the finding of economic developers as they work to bring in new businesses or help sustain high tech businesses. Some of these may want to transition to medical device manufacturing from Tier 1 or 2 aerospace or automotive manufacturers in order to grow that business faster.
"What you are seeing is a trend in health care where people want to know how they can be treated staying in the comfort of their own home through predictive analytics," Tiffany Wilson, the executive director of the Global Center for Medical Innovation, says.
"The challenge will be collecting data that has value to a particular customer segment and patient segment and provider segment, and then being able to communicate that value proposition," she says. "Right now I see a lot of people collecting data that is cool but doesn't really matter. Inventors need to fundamentally understand who is going to be buying this technology, and whether they are willing to spend money for it. How does this device and this technology and this innovation really fit within the continuum of care?"
She says they are looking to bring groups together who work on medical devices – electrical engineers, mechanical design experts, new materials developers and optics manufacturers – who have not necessarily worked together before. "In Atlanta, for example, there is a tremendous amount of medical device innovation coming out of the universities and the health care system," she says. "But why is there not a more robust industry in the area? It's about providing the right commercialization pathway, and a proper development cycle, to make sure that the intellectual property comes out of universities in a disciplined way."
Searching for the source
Bryan Daniels, president and CEO of the Blount County Partnership in Tennessee, says that their draw for medical device businesses into their economic picture came about because of the Oak Ridge National Laboratory and the University of Tennessee. The Lab is the largest U.S. Department of Energy science and energy lab. "Those are the two main reasons that the medical device cluster exists," Daniels says.
Two years ago, the Blount Partnership announced a large medical device company Pro Nova Solutions was coming to the area. Pro Nova is a division of Provision Healthcare located in Maryville, Tennessee, that makes cancer-fighting equipment. ProNova Solutions uses proprietary, superconducting technology to build smaller, lighter proton therapy gantries and cyclotrons. In 2015, Provision developed a three-room proton therapy center in Franklin, Tennessee.
He says the whole region has done a good job of diversifying the economy over the last 15 years by trying to capture the technology that is coming out of Oak Ridge Labs. "There is a lot of research there that every year gets patented," he says.
In the Midwest, another institution of higher learning that drives the economic engine for medical device development is the University of Wisconsin, which is the main driving force behind the emergence of the medical device business in Madison, according to Paul Jadin, president of the Madison Region Economic Partnership.
"The university has a major impact on technology as well as life sciences," he says. "We try to capitalize on that."
This new innovative tech eco system, that also involves agriculture, generally traces its roots back to the university and programs there that track products from discovery to creation.
Furthermore, he says they are working to keep that intellectual capital in their area. "Rather than saying you graduated and we don't care where you are going as long as you tell everybody that you graduated from UW, now let's try and get you incubated here and get you some capital and see if you can create jobs and businesses in Wisconsin," Jadin says.
Life sciences and pharmaceuticals are taking off in and around Madison, and across the state, which helps the technology eco system grow even faster. "I recently did a slide showing all of the different life science and other technology business that have been created in just the last ten year," he says. "There are 30 institutions working with various chambers of commerce and economic partnerships and the state. These are pop-up entrepreneurs and startups. It suggests that we are on to something big, first of all. And secondly, that all of the world is paying more attention to it as well."
Whenever there is discussion about bio technology and synergies with other life sciences businesses, such as medical devices, it is clear that this is not a standalone niche. "Medical devices has a community of interest with life sciences, with similar dynamics," he says. "Someone in the workforce who has life sciences skills is the same person that would be sought for medical devices."
Location preparation
Up north in Canada, Sohail Saeed, director of economic development and tourism for Brampton, Ontario, says that Brampton is in a growth pattern in part because of the availability of land in and around the city. "The economy here is very seamless," he says.
They are hearing two things discussed by companies seeking to start or expand business now: life sciences and human health and sciences.
Saeed says that the eco system for any new cluster begins with land acquisition in an area where there are also infrastructure advantages for transport and distribution, and Brampton fits that bill.
"People have invested their money and technology and research in the city, but it didn't just happen in one area or one business," he says. The headquarters of Medtronic in Canada is in Brampton where they make pacemakers.
Another company, MacDonald Dettwiler, and Associates, Ltd. (MDA) has done robotics work with NASA in aerospace ventures, but they have also developed an arm for robotic neurosurgery and robotic suturing.
Taro Pharmaceutical Industries-Canada in Brampton, with a workforce of 400, develops and manufactures topical dermatological products along with a growing line of solid dosage form products.
Canadian Blood Services, in Ottawa, Ontario, is working on a model pilot program for the distribution of blood units, and operates the OneMatch Stem Cell and Marrow Network.
All of that life science-related growth has been attracted to the city in part because of the billion dollar investment the city is making in the Brampton Civic Hospital, along with the new $530 million Peel Memorial Centre for Integrated Health and Wellness expected to open in early 2017.
"That new integrated center is being built in an area that will be designated as the health district. Now as developers, we are working on a feasibility study on that area to promote that into turning into a health technology, life sciences and bio technology hub," he says. "We don't know the future of that. But we will be taking that study and going to the council and making some policies and resolutions, and then create a strategic plan to start inviting the world to invest in that area."
In Mississauga, Ontario, Susan Amring, the director of economic development for Mississauga Economic Development, reports that there is a big concentration of medical devices that is part of their growing life sciences industry. That includes Zimmer Biomet, working on joint replacement technologies.
According to Amring, they work closely with the University of Ontario-Mississauga, which developed a masters in biotechnology, a 24-month course-based professional degree. "They can develop programs that will persist. I love some of the examples of former students that are now out in the business world more than ten years, still working in our community and hiring more graduating students from the university," she says.
Amring believes the medical device industry is emerging faster than, say, the pharmaceutical industry because it does not take as long to be profitable. "There is not the slowdown like in the pharmaceutical industry because of the patent laws," she says. "If you are looking to make an innovative medical device product, you are going to start seeing returns quickly."
Wilson says that medical device innovation is coming from the small startups now – small companies of less than 50 employees. "The critical piece now is having the right eco system in place, and the right players collaborating, because it is such a complex multidisciplinary industry," she says.
Sidebar – A neighbor's help to build a life sciences cluster
According to Gynii Gilliam, president of the Coeur d'Alene area economic development corporation/Jobs Plus, the health services and medical device business is a new industry that this Idaho bedroom community, located just a few miles from Spokane, Washington, is getting into. "What we are trying to get into is the whole biosciences cluster," she says, citing the consortium of colleges of the states that formed a partnership with the medical students called WWAMI to train and prepare physicians to care for patients and communities throughout the WWAMI states — Washington, Wyoming, Alaska, Montana and Idaho.
Each state participating in WWAMI partners with the University of Washington School of Medicine (UWSOM) to educate a fixed number of medical students from and for their specific state.
Next year, Washington State University will also start a medical school program. By 2017, they expect to have 200 incoming medical students. "Once you have a medical school and that number, you really start building a life and biosciences cluster around it," she says.
"What we really want to build is a health informatics type of sector," she says. "Our hospital's IT department has grown from 30 to about 100 people and are handling more IT service from other smaller clinics. We also want to get into biopharma and diagnostics."
What is driving their economy in that direction she says, continues to be Spokane, in a state that has ten times the economy of Idaho, and a port, plus many global businesses. "There are a lot of coattail activities that we can grab on to in Washington," she says. "Aerospace is a very exacting business, and that's the same thing with medical devices."
She cites Empire Unmanned, a drone manufacturing company in Hayden, Idaho, that just acquired Advanced Aviation Solutions. That company has technology that can be used in an operating room just on a different scale, she says. There is another company that is designing a cab-less, driver-less tractor. "They take that same autonomous activity that can be used for medical devices in the operating room. It's the same technology but scaled down because it goes inside someone's body."
For complete details about the organizations and people featured in this article, visit:
-blountpartnership.com
– devices.net
– mississauga.ca