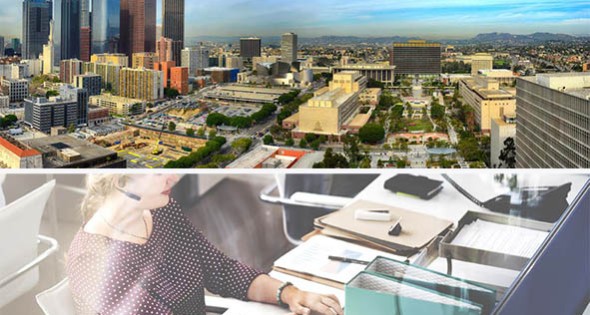 More Data Analytics are Helping Build a Business Services Bonanza
12 Oct, 2018
Financial, IT, health information and call centers lead business service developments in the U.S. and across the world
Business service clusters cling to the coasts for the most part, with the heaviest activity in the northeast and the western part of the country. They tend to follow major areas of banking, investment and other related financial services.
For example, a cluster mapping chart from the Harvard Business School Institute for Strategy and Competitiveness reports that New York has just over 750,000 employed in business services; Boston 326,000; Washington D.C. 638,000.
There are nearly a half million employed in this sector in both Los Angeles and the San Jose economic development areas.
But there are other business service companies on the rise today in the southwest. Just opening earlier in 2017 was the largest office project in Arizona's history, State Farm's $600 million regional headquarters in Marina Heights. It's a 20-acre, 2 million-square-foot mixed-use project that will house up to 10,000 employees and is planned as one of four main State Farm office hubs across the U.S.
Another area of business service development is Henderson, Nevada, a large suburb of Las Vegas. The city has developed an economic strategy to develop global and national financial services back office operations. "Part of the reason we spent our focus on those sectors is that they bring high wage industries to our community," Barbra Coffee, director of economic development and tourism for the City of Henderson, says.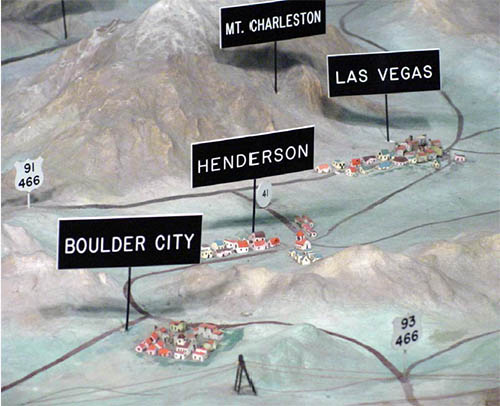 Delaware-based Barclaycard back office services was set up in Henderson in 2014 and now has over 1,000 employees, she says. "Part of their desire in coming here was to have a Western region operation," Coffee says. "They wanted to be in a Pacific Time zone because they handle a lot of credit card services for companies such as Hawaiian Airlines."
Other backroom operations companies in the area include Toyota Financial Services, in Henderson since 2000 in part because of the state's favorable banking regulations; Triple A, with 400 employees; and one of newest call centers and backroom operations in Henderson, The PRA Group, a global corporation working in the collections side of the financial sector, which opened its doors in February.
Consumer and business related back room services include call centers. According to Statista, a provider of market and consumer data, there are two types of call centers – inbound and outbound. In bound call centers generally deal with customer service and facilitating such things as customer inquiries or complaints. Outbound call centers usually include such business activities as telemarketing, market research and charitable donations.
Offices handling other forms of customer contact, such as email, social media and letters, as well as telephone calls are often called contact centers.
A survey of global contact center industry leaders by Statista carried out from November to December 2016 found that some 66 percent of those organizations were located in the U.S. In 2017, the state with the highest employment in call center industry was Atlanta, with over 121,000 employees. Dallas ranked second with over 115,000 workers in the call center industry.
Another major player in the industry is the U.S. company Convergys Corporation. In early 2014, the company announced its acquisition of Stream Global Services. In that year, the revenue of the company increasing by around $800 million over the previous fiscal year. In 2016, the company revenue increased even more, reaching around $2.9 billion