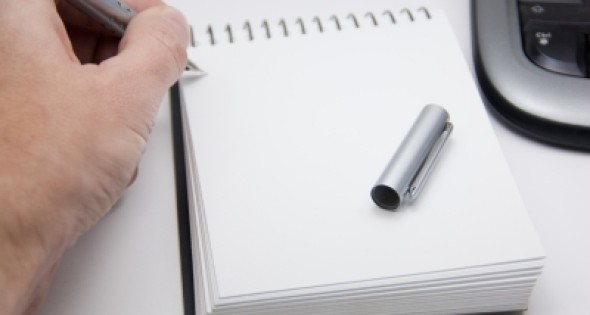 Notebook: Same Day Delivery Makes Its Move
02 Sep, 2014
Today's delivery methods require companies to be closer to their customers than even five years ago. "What some call the 'Amazon effect' is driving rapid growth in direct-to-customer fulfillment centers and significant demand for large-scale logistics facilities around major populations centers, particularly in retail, consumer products and manufacturing — which saw the biggest increase in volume in the last six months," says Craig S. Meyer, president, industrial brokerage, JLL, in "Modern Logistics Offers Competitive Edge."
When it comes to the most efficient use of their supply chains, manufacturers and distributors need advantages such as well-situated sites, 24-hour fulfillment centers and more in order to adapt to shrinking supply chains abroad and a recovering market at home. Innovations in software and transportation modes in key locations are helping to control costs and move goods more competitively to customers.
In "The Newly Born Global Players," the author posits that traditional business models can no longer deliver optimal results. As world economies become more interdependent, U.S. entrepreneurs and businesses will find various methods to engage with the world's consumers and businesses. Companies that are "born global" are able to leverage changes in order to gain unprecedented growth.
The author outlines the crucial factors for success, which includes collaboration, talent, funding and more. One benefit to selling globally is the ability to diversify risk, investing in parts of the world with stronger economies and pulling back in regions where sales are declining.
When exploring where in the world to conduct business, it helps to have partners involved in economic development. We are happy to connect you with these leaders. Each September, Business Xpansion Journal is pleased to bring you an annual directory of economic developers. Coverage includes organizations from all 50 states, and a few from the rest of the North American market. These listings provide contact information, organization websites and social media links. Our digital issue features live links to these sites, assisting your team in researching locations for business expansion and/or relocation.
Plus
For the last couple of years, each issue has included a Life-Work Balance In Focus Feature, offering insights to trends underway in quality of life and related issues. This issue discusses outdoors and recreation clusters, which applies to not only those involved in developing and testing these products, but also companies that want to tap into these same natural resources to attract and retain talent. "Natural Assets Inspire Innovations in Recreation Economy" discusses picture-perfect clusters and why businesses are flocking to these destinations across the country.
Regards,
Rachel Duran
Editor in Chief