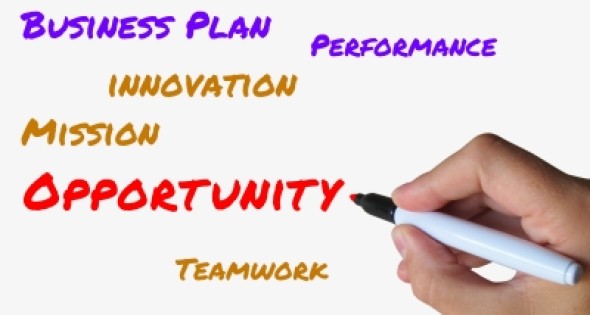 Oregon Selling Home-Grown Opportunities
03 Aug, 2014
By David Hodes
"First and foremost the state economic activity is prioritizing a 'grow your own' approach," says Sean Robbins, director of Business Oregon, part of the state's economic development department. "That is the primary thrust of our strategy."
Robbins says where many states will be talking about recruitment, plus incentive and business development strategies based on costs, Oregon's competitive advantage is built mostly around value.
That being the case, Robbins says, the state offers incentive programs built around key industries — athletic and outdoor manufacturing, semiconductor and electronics manufacturing, clean technology and metals manufacturing, life sciences and agriculture. "One of the key parts of what you will see going forward in support of the 'grow your own' approach is the role startups and innovation play in the state," he says.
Unlike places like Silicon Valley, and in some cases even in Seattle, a business person can still afford to raise capital in Oregon or recruit talent and grow a startup venture and compete better on a global basis. "We think that there are niches in startup innovation where we can compete at a high level," Robbins says. "With Nike and the Columbia Sportswear Co. (which just posted a record $424 million in net sales in the first quarter of 2014) — we have an incredible consortium of outdoor here that is truly the outdoor capital of the U.S."
Helping create that strength over the years is how the state has been working on commercializing technology objectives. But now it's time to step that up.
Robbins says that the state's higher education system and startups has been commercializing tech transfer for many years now without nearly as robust a tech transfer or commercialization structure as some states such as Maryland, Texas or Wisconsin. "We think we can really accelerate that growth significantly by operationalizing the research coming out of the university system," he says, citing the $500 million grant-matching challenge that came from Nike founder Phil Knight last September. After being matched on a fast-track schedule over just two years, that grant will mean $1 billion going to the Knight Cancer Institute at the Oregon Health & Sciences University for conducting cancer and early treatment and detection research.
"So that life sciences background that the state has, combined with capital investment coming to spur research, we think means that there is some really interesting opportunities for Oregon to emerge in life sciences that people have not necessarily associated with us in the past," Robbins says.
Industries and Innovations
One of the emerging industries in the state is the unmanned aerial systems (UAS) sector, where UAS's are being used now for everything from mapping the seas for movement of fish to mapping crop yields over time. "While there are not currently enormous job creation ventures in UAS," Robbins says, "they have enormous potential to create and capture dollar value in those research innovations and make the process of food production that comes out of the system here using this as an applicable technology across the country."
A big reason for this emerging industry coming about in Oregon is the state's legacy in aerospace production. In fact, Boeing has a facility in Gresham (a suburb of Portland) of 1,000 employees doing component part manufacturing for the Boeing 787 Dreamliner. "So that expertise that exists in Seattle also exists here," he says.
Robbins says that there is a list showing that there are 200 supply chain and manufacturing companies involved in the UAS chain in Oregon (which he says realistically is about half of that figure). "For an emerging industry, that is an incredible cluster of potential growth if we play our cards right," he says. "And we are just getting organized to do that."
UAS is one of the focuses as well for the Port of the Dalles, a 425,000-square-acre district covering the northern third of Wasco County in the Columbia River Gorge region.
Andrea Klaas, executive director of the Port of the Dalles, says that the UAS sector, along with the electric car industry, are both growing in the area.
Klaas says that before the aerospace industry began setting up small to midsized manufacturing operations in the area, they were known for windsurfing. Because of that strong base of people understanding and working with fiberglass and carbon fiber, plus sails and sail shapes that translate well into foils for wings of a drone, the tech fit was a natural evolution of one business serving another. "We just started attracting this vibrant community of people that came together, putting together a stabilization platform for drones for example," she says.
The influence of the aerospace industry permeates through much of the state. Chris Harder, economic development director, Portland Development Commission, says that Precision Castparts Corp. (PCC Structurals Inc.) is a world leader in super alloy, aluminum and titanium investment casting.
Harder says that Portland business developers are also seeing significant traction from the San Francisco bay area, where creative talent developing software is coming in to the area. "Firms like Airbnb (an accommodations app developer) and Squarespace (e-commerce developer) out of New York are all putting up multi-hundred employee centers in the city," he says. "So things are moving on all fronts," Harder says.
In the southern Oregon region, Colleen Johnston, the senior business development manager for the Southern Oregon Regional Economic Development Inc., says that they have a strong contingency of e-commerce companies in the area, about "eight to nine times the national average right now," with between $500 million and $1 billion in e-commerce business like those in the Rogue Valley in Medford that they want to help grow. The area has excellent Internet infrastructure, she says, low electrical rates and no sales tax that would also appeal to more manufacturers coming to the area.
Talent and Education
Klaas says that the port's economic development organization has a strong collaboration with several four-year and two-year colleges and universities in the area, including the Columbia Gorge Community College. "We pulled together a consortium of industry leaders and education leaders starting at kindergarten through grade 12 to really come up with a good thoughtful process on how are we going to get the younger kids educated for the workforce of the future," she says. "But also to make sure that the adults are able to keep up with the technology as the industry changes."
Klaas says that one example of that is the wind generation studies at the community college, which has been identified by the American Wind Energy Association as having a program that was robust enough to meet the needs of that one industry sector. "It's always a challenge to come up with ways to rein in your graduates back to your community," she says. "And jobs in the clean tech industry will be one of the things that will attract those graduating students."
Assets
In the Snake River area, Kit Kamo, the executive director of the Snake River Economic Development Alliance, says that they have a new power plant with some of the cheapest power and redundant power sources in the nation. "So that allows us to have some growth and be able to provide us some companies who are power users," she says, such as data centers. "We are kind of a magnet for data centers because they are looking for areas that are a little cooler in terms of ambient temperature and where there are no natural disasters like hurricanes or tornadoes."
Lifestyle
Johnston says there are short commute times in the Medford region — less than 18 minutes — and as ecommerce builds, working from home is quickly becoming a more attractive option. Medford is also just 30 miles from the California border, so that a resident can drive in a half day to either Portland or San Francisco for bigger cultural events.
It's an easy life in a state that can look like a sleepy, recreational giant from the outside with lots of outdoor recreation. But there is so much more cooking under the surface that is driving the Oregon economy now and is poised to accelerate in the future.
Robbins says that there is some interesting work that could emerge in Oregon around next generation manufacturing, which he says is different from advanced manufacturing. "I am talking about the software cluster that we have, the mobile applications cluster converging with Nike and Columbia and Adidas and the whole wearable electronics life management life sciences area," he says. "I think there are some places in the state where you are going to see Oregon take the lead where you haven't in the past."
Harder says the Portland area is seeing a shift in how tech companies operate. "San Francisco is way too expensive for many startups," he says. "So you are seeing investments in Portland startups where the venture capital money goes a lot farther and the place is known for great talent. These small companies – three to five employees – are sticking around and are growing rapidly, attracting a lot of money and taking up a lot of real estate."
More Info
Portland Development Commission
Snake River Economic Development Alliance
Southern Oregon Regional Economic Development Inc.
Illustration by Stuart Miles at Free Digital Photos.net