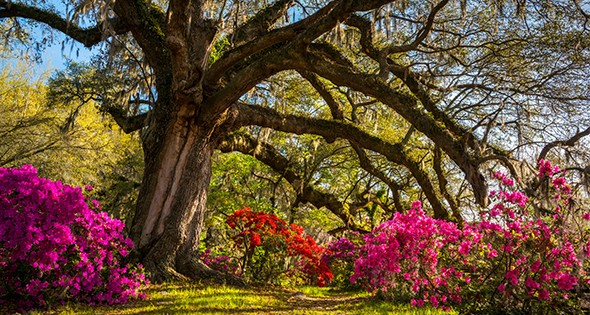 SOUTH CAROLINA: First in Quality of Life
05 Jun, 2019
Most people think of South Carolina as a tourist destination. And with picturesque beaches and numerous historic sites and plantations, tourism is certainly is certainly a large economic driver. But the state also developed an exceptional economic climate that helps companies keep down operating costs as well as performance-based tax incentives to reward companies for job creation and investment. In fact, Area Development consistently ranks South Carolina as one of the top five states to do business in the nation. Whether you're an entrepreneur or a part of a global enterprise, South Carolina offers a good value proposition for your business.
An economy that once was focused on textile mill and apparel jobs, the state now boasts a diversified industry of manufacturers including a large automotive sector that is now an integral part of the state's economy. As a result, a wide range of companies from automakers, automotive suppliers and component manufacturing are all based in South Carolina. The state also ranks first in both the production and export of tires. Other top industries include aerospace, agribusiness, distribution and logistics.
The readySC program has educated and trained more than a quarter million workers. A division of the South Carolina Technical College System, readySC is an innovative program that provides recruiting and training assistance to companies that are expanding or looking to move to South Carolina. The program works with the state's networks of 16 technical colleges to develop a training curriculum tailored to meet a company's workforce requirements. All at no cost to the company.
South Carolina has diversity in geography including the foothills of the Appalachian Mountains and miles of Atlantic Ocean coastline. Residents and visitors alike have several option and ample space to enjoy the outdoors at over 400 championship golf courses, 47 state parks, and 14 major lakes and reservoirs throughout the state.
SOUTH CAROLINA: SANTEE COOPER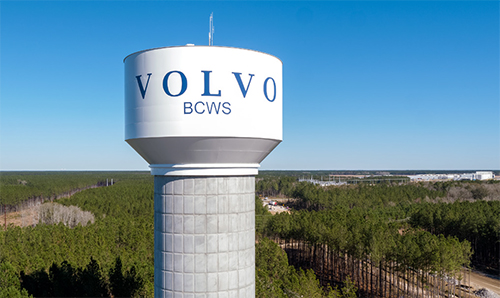 Because of South Carolina's favorable business climate and Santee Cooper's competitive electric rates, reliable service, diverse generation mix, alliances with electric cooperatives and municipalities, and exceptional customer service, companies like Samsung, Google and Volvo have located in the state. A creative and dynamic economic development team is actively engaged with local and regional partners and stands ready to serve as your point of contact through the site selection process.
Cathedral thinking – that's what State Sen. John C. Matthews called the plan for Camp Hall, South Carolina's nextgeneration industrial commerce park being developed now by Santee Cooper.
Many of the world's greatest cathedrals were the vision of one generation, designed and built by those who came later, and still stand to serve today's generation, Sen. Matthews noted during last summer's Camp Hall groundbreaking. By the same token, "who would have believed 30 years ago that this timber forest would be converted to such a magnificent park to benefit so many," he said. "The next generation will continue to benefit from the work that all of you are doing here, doing this day to make a better day tomorrow." South Carolina Commerce Secretary Bobby Hitt was more direct. "Folks, this is one of the most remarkable industrial sites I've ever seen."
Santee Cooper has developed industrial sites for decades, always with an eye fixed on improving the quality of life for South Carolinians. Camp Hall is the largest, not only in terms of acreage (roughly 1,400 developable acres) – but also in vision. With anchor tenant Volvo Car USA already manufacturing cars at its first U.S. automobile plant, Camp Hall will achieve success unlike any other industrial commerce park around.
And as with any exercise in cathedral thinking, Santee Cooper stands shoulder to shoulder with key partners: the state Commerce Department, South Carolina electric cooperatives, economic development alliances, educational institutions and many other organizations who understand Camp Hall's potential to lift up generations to come.
Santee Cooper is South Carolina's largest power provider and one of the nation's largest publicly owned electric utilities based on generation. For more than 80 years, the company has been breaking new ground in South Carolina by creating safe, reliable, energy-saving solutions that support the business community and ultimately improve the quality of life for South Carolinians.
Santee Cooper believes in industrial growth, strong business and community partnerships, personal relationships, environmental stewardship, quality and respect. They also believe that innovation and forward thinking create a dynamic environment that works for business, employees and the community.
Reliable, affordable electricity is what they do best. Santee Cooper has the American Public Power Association's prestigious Diamond RP3 award for outstanding reliability. Its industrial electric costs are 30 percent below the national average and reflect the diverse generating portfolio combining natural gas, nuclear, coal, hydro and renewable resources.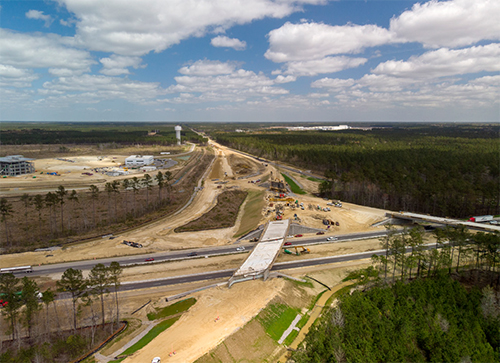 Camp Hall
Camp Hall is a first-of-its-kind industrial community blending commerce, lifestyle, business and family in an environmentally and socially responsible manner. Volvo built its first North American car manufacturing plant at Camp Hall and is planning an expansion there. Santee Cooper is clearing additional tracts and readying the area for more industry and business. Camp Hall is logistically strong with nearly complete onsite access to Interstate 26 and plans for rail service in the near future. It is close to Interstate 95 and the Port of Charleston. Infrastructure, including roads, sewer, water, redundant and diverse power and fiber are already constructed. Camp Hall is well-suited for large-scale industries with more than 15,000 employees and more than 15 million square feet expected upon completion, and with development opportunities on tracts that range from 7 to 600 acres for sale.
Though Camp Hall is the largest project, there are other buildings and sites ready for industry too. Santee Cooper powers business and economic development. For more information, poweringsc.com or reach out to Dan Camp, dan.camp@santeecooper.com.
SOUTH CAROLINA: UNION COUNTY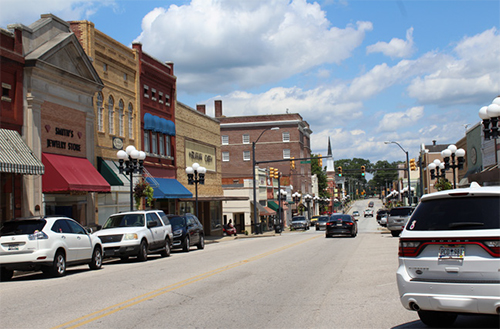 Existing and emerging industry clusters, a presence of interconnected companies, and support from organizations and institutions continue to strengthen Union County's competitive advantage in attracting its target industry sectors: Advanced Manufacturing, Warehousing, and Logistics. Because of its utility friendly environment, Union County will continue to target advanced manufacturing projects in addition to emerging sectors requiring significant utility infrastructure such as agribusiness, information technologies, and research and development-based projects.
Union County industries are thriving and hiring highly skilled and trained workers, offering competitive wages. Known as the "front porch of Upstate South Carolina," Union County has experienced a growth rate of 30% within the past 10 years. The County is well positioned to recruit workers not only from the Upstate region but also to east and west borders, creating a regional workforce. This approach ensures access to a variety of industry focused educational and training opportunities.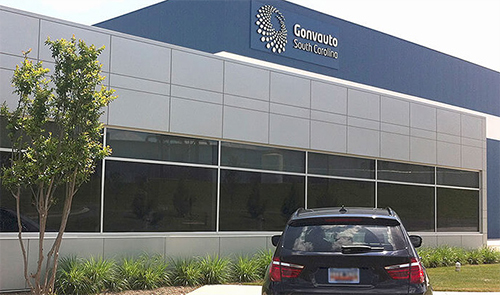 Union County continues to maintain designation as a SC Work Ready Community indicating a commitment to develop and maintain a highly skilled and well-trained workforce that is productive and globally competitive.
Union County is geographically located between Greenville/Spartanburg SC, Columbia, SC and Charlotte, NC, offering excellent proximity to major markets and suppliers. Four industrial parks are near major interstates I-85, I-26, I-20, and I-40. The County is within an hour drive to three major airports: Greenville Spartanburg International, Charlotte Douglas International, and Columbia Metropolitan.

For more information, please visit the Union Development Board website at www.uniondevelopmentboard.com or call 864-319-1097.