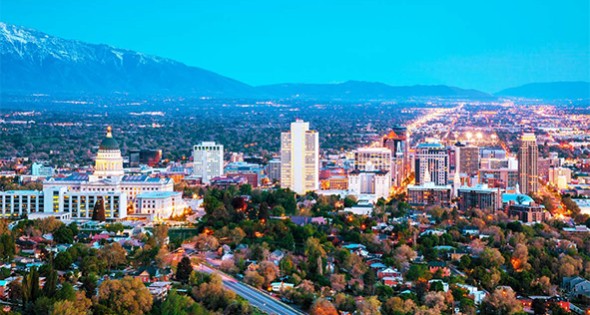 UTAH: Nature Meets Collaboration
12 Sep, 2018
According to the 2018 Economic Report to Utah's Governor, every major industrial sector in Utah expanded in 2017, contributing a total of 43,500 new jobs over the year.
An annual employment growth rate of 3.1 percent is among the strongest in the nation. Utah's construction sector posted the highest job growth in 2017, 5.4 percent, fueled by both robust residential and commercial activity. Low unemployment and rising wages contributed to exceptionally strong job growth. Utah's population surpassed the three million milestone in 2016 making it the third fastest state in terms of population growth.
Quality of life is another essential element of living in Utah. With 12 major ski resorts, five of the Nation's National Parks, the Sundance Film Festival and a thriving arts scene, it's not hard to see why so many visitors become residents and relocate their own businesses. The Economic Development Corporation of Utah calls the state an 85,000 square mile testing facility for outdoor products and recreation. Utah is recognized nationally as the place to be for outdoor products, which is why over 200 leading outdoor products companies call Utah home. Outdoor Recreation drives the travel and tourism industry, which employs more than 65,000. And with its 5% flat tax and AAA bond rating, Utah is also an attractive place to establish corporate headquarters. In addition to many homegrown successes, Utah has attracted headquarter relocations including Amer Sports, Armada, SyberJet, OOCL and IM Flash. In Aerospace and Defense Utah is proud to be home to companies like Boeing, Orbital ATK, Northrop Grumman, L-3 Communications, Hexcel, and many others with employee  base of roughly 30,000 people. Utah's vast renewable energy resources and pioneering spirit position the state as a leader in the clean energy economy.
*The 2018 Economic Report to Utah's Governor gives an overview of the state's level of success in annual economic development. It is a collaborative endeavor of the David Eccles School of Business and the Governor's Office of Management and Budget and is prepared by the Utah Economic Council.