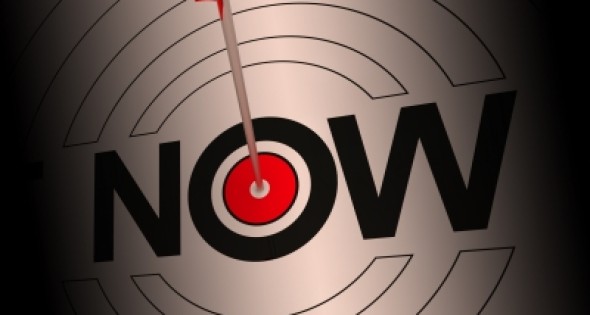 Vermont's Small Size Equates to Faster Decision Making
29 Apr, 2015
By Rachel Duran
Vermont's elected leaders actively seek out business leaders and visit their offices and facilities to learn their successes and challenges in order to develop solutions to those challenges. Gov. Peter Shumlin meets each week with a minimum of 10 employers. "This is a protocol that has been carried out by the last five governors of our state," says Frank Cioffi, president, Greater Burlington Industrial Corp., which is located in the northern region of the state. "Our senior senator, Patrick Leahy, personally visits the majority of employers in the state on an annual basis," Cioffi says. "That doesn't happen in every state."
"We are not separated from each other, says Susan "Sam" Andersen, executive director, Central Vermont Economic Development Corp. "Part of that is we have a part-time legislature. So we see them from January to May under the 'gold dome' [in Montpelier] but the rest of the year they are our neighbors."
The central Vermont organization markets 23 municipalities including Waterbury, Barre and Montpelier, the state's capitol.
Cioffi says Vermont's economic development efforts are comprised of 12 nonprofit regional development corporations, and 12 nonprofit land use regional commissions. Cioffi says his organization conducts and carries out all economic development services and programs for the state in his region. Assistance includes navigating the process to access funding from the Vermont Employment Growth Incentive, which is a cash-based incentive aligned to jobs.
Cioffi's organization works with everyone from small web developers to small software developers, all the way up to companies such as IBM, which has a large manufacturing plant Essex Junction, producing microchips and developing 5G mobile technologies. The operation is being sold to GlobalFoundries.
Job no. 1 in economic development is to keep businesses competitive, which includes the retention of both employers and employees, Cioffi notes. As such there are several recruitment initiatives at the state level. "Locally, we focus on entrepreneurial development," Cioffi says. "A lot of our time is spent working with the Vermont Technology Council, and the Vermont Center for Emerging Technologies (VCET)."
VCET has two locations in Burlington, one is an incubation facility at the University of Vermont, which focuses on ideas, inventions and business development coming out of the university. VCET also has an 11,000-square-foot co-working space located in downtown Burlington. The space opened last October and has 65 entrepreneurs and remote workers working from the space.
"VCET offers mentoring and assistance with access to capital, be it on the venture side, we have a venture fund here in the state, or working with a number of venture firms and groups out of Boston," Cioffi says.
"We really are an incubator state," Andersen adds, offering support to startups in the creative economy and high-tech manufacturing. Her organization was scheduled to host a "Maker's Day" in March at the state capitol to inform legislators about these emerging activities.
Andersen points out notable Vermont companies conducting business internationally, such as Ben and Jerry's Homemade Inc. and Keurig Green Mountain. "Keurig has facilities around the country but its corporate headquarters, research and some production is located here in Vermont. We retain workers thanks to our high quality of place. Other places say this as well but statistically our numbers show we are in the top three in the country as one of the healthiest states."
Down To Business
Vermont's geographic location is situated between Boston, New York City and Montreal, Quebec, which provides ample opportunities for global connections.

The state is ranked first in the nation for the number of colleges and universities per capita.

Vermont's towns and villages are dotted with art studios, galleries, playhouses, theaters and creative co-working spaces.
Industries and Innovation
Andersen says Vermont's leaders and businesses remain committed to acting as stewards of the environment and quality of place. This session, the legislature is working on an effort to encourage the use of renewables. There are recycling and solid waste laws that are beginning to take effect.
In regard to industry clusters, Vermont is home to a number of information technology companies, particularly in Burlington and Chittenden County. Dealer.com, which started out with five employees hosting and creating websites for car dealers, is up to 800 employees. The company was acquired by DealerTrack. "Dealer.com does the front end and DealerTrack does the back end of the business," Cioffi says.
Another company, MyWebGrocer.com is located in Winooski, and employs 200 people. "There are also numerous companies between 25 to 100 employees that are involved in information technology or creative services," Cioffi says. "We have an area along the waterfront, the Pine Street Corridor, which is the creative economy and entrepreneurial development area."

Talent and Education
Burlington, Vermont's only metro region, is home to 120,000 full-time residents, and nearly 20,000 students annually. Several higher education institutions are located in the city, including the University of Vermont, which is a research university, and features a medical school.
Champlain College, with enrollment of nearly 4,000 students, has a mandatory internship program as part of its curriculum.
Cioffi says this about the higher education system: "The University of Vermont is instituting a very strategic career development program. It is a liberal arts school with a strong focus on career development. We have a lot of interaction between the engineering, business and science programming at the University of Vermont and other higher education institutions."
Andersen notes, "We are seeing our colleges and universities working with the business community developing curriculums and certifications to prepare future employees."
Andersen points out another of the state's workforce recruitment tools. "I continue to see tourism as a productive portal for businesses to come to Vermont," she says. "We have a long list of businesses where the owners first came to the state for a vacation. We have found that it [tourism] is one of the strongest ways to recruit new businesses."

Assets
Employers and talent are attracted to the thriving live, work and play atmosphere found in Vermont. During the last few years the communities of Burlington and Winooski have experienced a significant number of infill developments. For example, Cioffi says a great portion of downtown Winooski has been redeveloped since 2004. Burlington offers 100 new units of residential space, and has added three new hotels in recent years.
"There is a 1 percent vacancy rate in residential in both Burlington and Winooski, and in small office vacancies as well," Cioffi says.
When it comes to business environment challenges at the state level, Vermont faces budget challenges much like other states. This year legislators are developing a budget where everything is on the cutting table. However, "We have a dedicated administration and legislature to address this challenge," Andersen says. "Because of our size we can move quickly." Vermont is a state with a population of 640,000 residents, of which, nearly 200,000 people are in the workforce.
Outdoors and Recreation
The Champlain Islands are just north of Burlington. The islands stretch from the Burlington area to the Canadian border, with 200 miles of shoreline. Favorite summer pastimes include biking, swimming, boating, fine dining, and attending a concert in the park. The islands also feature orchards, vineyards and farmers markets.
Lifestyle
Vermont's small population numbers may attribute to what some may consider a safe place to land. The United States Peace Index 2012 ranked Vermont as the second most peaceful place to live.
The state features three distinct regions. Northern Vermont is home to Burlington, rural towns and the Green Mountains. Central Vermont is home to Montpelier, and historic downtowns in communities such as Middlebury, Woodstock and White River Junction. Southern Vermont is home to villages and communities such as Bennington, Brattleboro and Manchester.
Vermonters are a close-knit group and proud of their small businesses. The Made in Vermont program focuses on the promotion of locally grown and crafted products, such as maple syrup and specialty cheeses, as well as hundreds of specialty food producers, winemakers, brewers and chocolatiers.
More Info
Vermont Agency of Commerce and Community Development
Central Vermont Economic Development Corp.