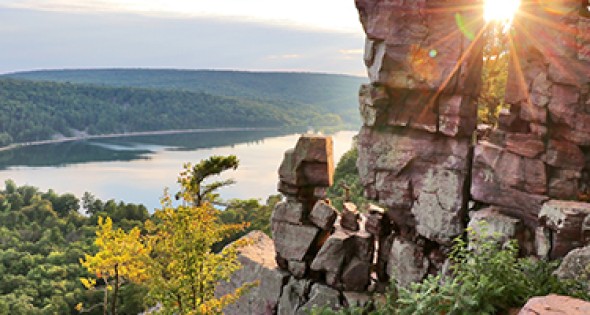 WISCONSIN: Thinking Bigger
06 Jun, 2019
With a convenient location and business friendly atmosphere, Wisconsin continues to attract new business. Centro Sperimentale del Latte USA Inc., a probiotic company, is establishing its first U.S. operations with a manufacturing facility in Wisconsin. Faith Technologies Inc., an electrical planning, engineering, design, and installation company, is expanding with a new $20 manufacturing facility in Wisconsin that will create more than 250 jobs over the next few years.
Wisconsin is a growing leader in aviation and aerospace manufacturing, drawing more than 500,000 aviation enthusiasts from 60 countries each year for EAA AirVenture. Wisconsin has also made a name for itself in biohealth as it's home to some of the nation's top research institute, including the University of Wisconsin-Madison, and companies like HealthMyne, BluDiagnostics, and Remedy Analytics.
The food and beverage industry has a decades-long history in Wisconsin, as does the lumber and paper industry, which has begun to focus heavily on conservation and sustainable practices with the state's 17.1 million acres of forest land. Helping power the country and even the world, Wisconsin has more than 900 energy, power and control companies, as well as numerous water technology programs and companies like Cadens LLC.
With so many innovative businesses across the state, Wisconsin's employment concentration exceeds the national average and has created the second largest manufacturing concentration in the country. Cost of living is lower than the national average at 6.5%, and housing and childcare costs are also low. Wisconsin is an educational hub with major public research universities, STEM programs, and top-rated K-12 educational systems.
Another strong advantage to Wisconsin is its ease of transportation to and from the area. The state's extensive transportation network includes nine major highways covering 11,800-plus miles, railroad lines that move $122 billion in freight each year and eight commercial airports. Wisconsin is also economically blessed with waterways forming three of its borders along the Great Lakes and Mississippi River. The Wisconsin Commercial Ports Association (WCPA) promotes waterborne transportation in Wisconsin's 14 port cities.
WISCONSIN: PORTAGE COUNTY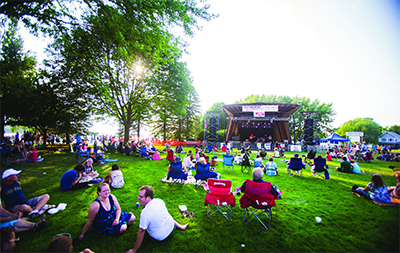 Portage County Business Council Riverfront Pfiffner Portage County offers businesses and employees a small-town way of life with the amenities and business opportunities of a much larger city. In fact, Relocate America, a website that assists individuals who plan to relocate, has named Stevens Point, the county seat, a top 10 place to live.
Portage County enjoys a diverse mix of business sectors. Established firms in the area run the gamut from agriculture, food processing, advanced manufacturing, technology and environmental companies. Several successful businesses in the county got their start in Stevens Point and have grown organically with the area. For example, Sentry insurance is of the largest employers in the area, Skyward produces educational software, and Ki Mobility manufactures individualized wheelchairs. All were founded here.
The Portage County Office of Economic Development is not only focused on talent and business retention and growth but on enticing new talent and business as well. Executive Director Todd Kuckkahn explains his mission, "We try to keep the good talent we have while attracting more to the area."
His office has identified and targeted a handful of sectors for growth capability. These include advanced manufacturing, agriculture and information technology. "Our economy is diverse and we're not reliant on a single industry. This has allowed us to weather past economic downturns," Kuckkahn says.
The area also offers abundant opportunities for talent identification, training and development. Mid-State Technical College offers programs that adapt to the needs of businesses including apprenticeship courses that provide hands-on experience. University of Wisconsin-Stevens Point provides a liberal arts education and has recently added a Master of Business Administration degree.
Stevens Point is centrally located in Wisconsin and is only a two-hour drive to larger cities like Madison and Milwaukee. The town offers residents similar amenities to those cities but with a lower cost of living. But the real attraction is the recreation and outdoor opportunities afforded to residents. The Green Circle trail is a 27-mile scenic hiking and biking trail that loops through the area and connects with over 45 miles of additional trails. Water activities including canoe and kayak routes plus diverse fishing. And, Kuckkahn jokes, "You can ski all year long – either on water or snow."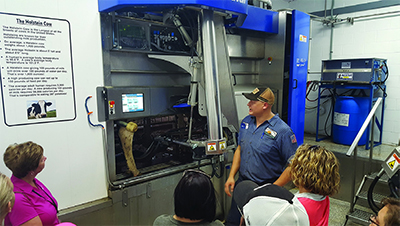 As for entertainment, the University brings arts and culture to the area including theater and music. And Stevens Point is only a few hours drive from three professional teams, including the NFL's Green Bay Packers. The downtown district is a good size and residents enjoy the ability to safely walk around town.
Kuckkahn says, "We have a good group of people here. People who want to work together, have a great place to live and work, and they're proud of it."