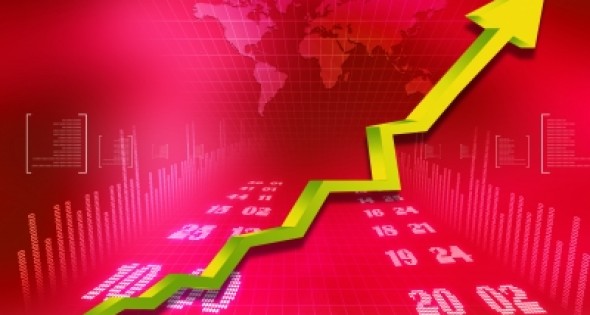 Array of Industries Drive Idaho's Economy
25 Apr, 2014
By Rachel Hamilton
Idaho is known for its agriculture for good reason, but its industries are far more diverse than meets the eye, and that is what has kept them strong.
CEO Linda Martin of Grow Idaho Falls Inc. says that the variety of industries in her region have helped them not only pull through the recession, but also says, "Coming out of the recession, the diversity of our economy put us in a position where we can capitalize on additional growth."
Idaho has the third highest projected job growth rate in the U.S., and the sixth best economic outlook.
Executive Director Jan Rogers of the Southern Idaho Economic Development Organization has a lot of reasons to be proud of her region's agricultural successes. She says, "To announce our grand opening of nearly $800 million in investments and 5,000 new jobs is a pretty big mountain to climb for a rural region like ours." Southern Idaho accomplished this feat in 10 months, and is ranked highly in the nation in 16 different types of agriculture. 
Director David Sims of the Boundary Economic Development Council says,
"An advantage of doing business here — this is true for most of Idaho — is that the regulatory environment is one where we want to accommodate business: here locally, and at the state level." Idaho has the second lowest property tax in the country.
Director Jeff Sayer of the Idaho Department of Commerce says that regulatory environment is indeed fostered by the governor's office. "We're developing some incentive strategies that I think are going to be a pleasant surprise for a lot of businesses," he says. The governor, lieutenant governor, and most of the cabinet, according to Sayer, have been in business themselves. "We have a very strong commitment to make Idaho business-friendly," he says.
Industries and Innovations
Idaho's agricultural industry is very strong, but the diversity of other industries is surprising, Sayer says.
Cives Steel Co. opened their first northwestern operation in Idaho Falls recently. Martin says, "Phase I is supposed to create 50 jobs, and they have met and possibly exceeded that goal by now."
Idaho is also big in producing renewable energy. In Southern Idaho, Rogers says, "We are four for five in renewable energy sectors: wind, hydro, biotech, and geothermal. The only way you can produce those is by having the natural resources, and we have all of them."
Idaho's aerospace sector is also beginning to rapidly grow in the northern part of the state, according to Sayer. "A lot of people in that sector are coming to Idaho just because of our business-friendly environment." Empire Airlines, Unitech and Quest Aircraft are among them.
Rogers can attest to the diversity even within the agriculture sector. She says, "Our ag-based economy, including food production and processing and food science, is very diversified across all food sectors." The state is also ranked No. 1 for potatoes and commercial trout, and within the top three for sugar beets, barley, alfalfa hay and cheese.
Idaho Falls is no slouch in the barley sector. Martin says, "InteGrow Malt and Anheuser-Busch both have malting plants for barley here. Between barley and potatoes, we're able to be on the radar of a lot of these national companies"
Idaho Falls does have a great variety of companies, of which Martin is proud. They have international companies including a powdered beverage maker and Melaleuca, which makes green household products. Martin says, "They had their first gross sales over a billion dollars in 2012." Melaleuca employs an estimated 2,000 employees in Idaho Falls.
Boundary County's largest industries have traditionally been agriculture and timber, but that's changing, according to Sims. "We're seeing small manufacturers pop up, and we're seeing small businesses that can locate anywhere. People like the lifestyle here; they like the area," he says. He also says that Boundary County sees a lot of visiting Canadians increasing the area's retail sales.
Talent and Education
Idaho's workforce is well suited to Idaho's industries, and their education pipeline helps keep them that way. Rogers, Martin and Sims all say that between the variety of industry and the variety of recreation, Idaho's workforce has every reason to thrive.
Rogers says that in her region, "We have an extremely well trained workforce for food. Next fall, the College of Southern Idaho is going to be offering a food program to keep that pipeline moving."
After adding seven new companies in 10 months, Rogers appreciates the College of Southern Idaho. She says, "They have been instrumental in working with all the companies we've added to train their workforce. They have helped us recover from the recession. Everybody went though a bit of a setback, but because of our food base, it wasn't as bad as other areas."
Idaho Falls is no slouch in education either, as the home to a joint campus offering degree programs from both Idaho State University and the University of Idaho. It's also the home of Eastern Idaho Technical College, which, as Martin points out, provides a lot of training programs for the Idaho National Laboratory and other companies in the region.
The INL is constructing new projects including the Center for Advanced Energy Studies. Martin explains, "They're studying nuclear energy in particular, but they may have ties in other types of energy production as well."
Boundary County has an exciting project going in education right now too. Sims says, "We're expanding our library. One of the components is to provide continuing education. The University of Idaho extension service will move to the library. We'll have a digital learning center and a version of MIT's Fab Lab."
The Fab Lab will offer education from middle school students to adults. Sims explains, "We will be connected with the rest of the Fab Labs around the world. It's a collection of open source software and hardware that allows people to master digital fabrication."
All of this education is poured out on an excellent workforce. Sims says, "The thing that is so important for our area is the people we have. People here are very friendly. They have a great work ethic. They're used to working hard." He adds that Bonners Ferry in Boundary County was voted the friendliest city in the country.
Assets
Idaho may seem remote, but as Rogers says, "We can service all 10 Western states within a day's drive, except some of Southern California."
This is due to Southern Idaho's access to Interstates 84 and 93. They also have two airports. Their larger companies use rail fairly extensively, Rogers says, as Eastern Railroad services the area and connects to the rest of the country.
Sims says that Boundary County's trade with Canada is accomplished largely along U.S. Highway 95, which when taken south also connects to Interstate 90 and so services much of the U.S.
Idaho Falls can claim access to interstates 15 and 84, and they have the largest airport in the state, Idaho Falls Regional. Martin says people like flying into their airport because "we're located in a high desert plateau, so our airport is open almost all the time."
Idaho Falls also has office space available. Snake River Landing offers thousands of square feet in office and retail space, and has about 200 more acres that can be developed, Martin says.
Lifestyle
Idaho's natural beauty is hard to describe for some, but Rogers says, "It's what I call the Shangri La of the West."
Southern Idaho contributes at least its fair share of outdoor recreation. They have the City of Rocks for world-class rock climbing, and the Celtic Mountains. Rogers adds, "We have one of the two bridges in the U.S. that you can legally BASE jump from without a permit." This is Perrine Bridge in Twin Falls.
Boundary County has over 500,000 acres of public land, 6,000 of which are covered in lakes and rivers. Sims says that "If you like to hunt, fish, hike, or camp, it's all right here."
Idaho Falls is near enough to both the west and south entrances to Yellowstone National Park that Martin says it is possible to visit it and come back in a day.
Idaho has the health care to go with its extreme sports and outdoor recreation. Martin says that Idaho Falls has two major hospitals and "the only trauma II center for like 250 miles. If someone gets hurt in the wilderness areas, they can bring injured people here."
Rogers says that St Luke's recently constructed a $250 million world-class hospital and medical facility in Twin Falls, which is connected to the St Luke's system in Boise.
Boundary Community Hospital is one of the county's largest employers with about 180 employees.
More Info
Boundary Economic Development Council
Southern Idaho Economic Development Organization
Illustration by cooldesign at Free Digital Photos.com