A settlement among the South Carolina Department of Commerce, its Division of Public Railways and the city…
Other Post
November 12, 2012

May 01, 2012

April 01, 2012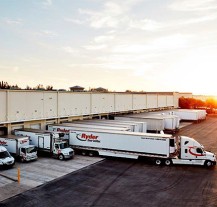 Once a stodgy industry involving reams of paper receipts and hand-shake protocols, consumer pressure on today's logistics are changing the nature of the game
On the face of it, the goal of logistics operates from a fairly simple premise – get something from one place to another as quickly…
High consumer expectations continue to create more opportunity in this thriving field.
The business of getting an in-demand product to another location has been under intense scrutiny in recent years, with data analytics and algorithms playing a more significant role in some of the major advancements being enjoyed by…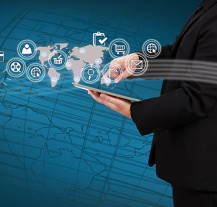 There are numerous disruptive trends that are reshaping fleet management, transportation and supply chain operations. More stringent regulations and advanced technology are examples that are making more companies look for unique and innovative ways to re-think their processes and gain advantage by leveraging the infrastructure and focused expertise of…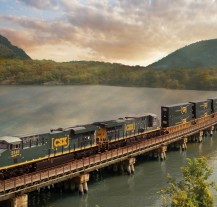 Caption:A double-stack CSX intermodal train crosses the Bear Mountain Bridge on the northern portion of the CSX River Line, which runs from North Bergen, New Jersey to Selkirk, New York. Photo: CSX
Trucks shoulder most U.S. freight – but rail and intermodal transportation is on the rise, and…
Caption: FECR provides reliable, flexible and safe end-to-end intermodal rail solutions to customers, reaching 70 percent of the U.S. population in four days or less. Photo: Florida East Coast Railway
By Mark Kleszczewski
Costs rise, but logistics sector moves forward.
Logistics is often undervalued by those outside…