By Rachel Duran
Port authorities and their private partners, such as terminal operators, are planning massive investments…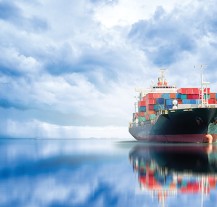 Seaports and inland waterways scramble to capture an economic development boon in how cargo is handled.
Increased commerce on the waterways is causing waves of development in old ports revising their offerings and new ports finding a pathway to economic success.
In 2006, United States deep-draft seaports and seaport…
Caption: Activity at the Napoleon Terminal at the Port of New Orleans, Louisiana. Photo courtesy of AAPA
By Rachel Duran
Crumbling landside connections threaten nation's seaports.
Private and public partnerships at seaports are generally working well, making investments of more than $9 billion annually in facility enhancements. This figure…
Ports keep waterborne commerce navigable in the water and on the land.
By Rachel Duran
When the U.S. Congress passed the Water Resources Reform and Development Act this year they ensured the long-term competitiveness of the nation's seaports. The legislation is the first water resources bill enacted…
By Rachel Duran
Access to fully infrastructured site and port terminal vital to the company.
There are several reasons Amazon.com selected Baltimore as the location for a 1.1 million-square-foot facility last fall, including access to a robust consumer group in the Baltimore-Washington, D.C. metro…
Caption: Port of Houston Ship Channel
By Mark Kleszczewski
Ports and communities work to make American exports more competitive overseas.
Despite years of trade imbalances, navigable waterways and seaports remain critical to the nation's industrial base and consumer economy. According to industry data, U.S. seaports are responsible…