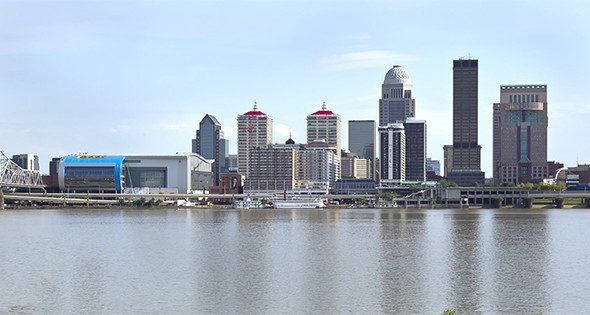 KENTUCKY: The Bluegrass State Is The Right Place To Grow Your Business
26 Sep, 2020
Within a day's drive of two-thirds of the U.S. population, Kentucky is located at the center of a 34-state distribution area in the eastern United States, Kentucky's location advantage facilitates the distribution of goods and materials to a massive industrial and consumer market. Kentucky's borders are within 600 miles of over 65 percent of the nation's population, personal income and manufacturing business establishments. That helps when you have to move product, meet with a customer or close a sale.
Kentucky ranks 2nd in the nation in total air cargo shipments.
That is because Kentucky business is served by not one but two international airports plus three global shipping hubs, giving companies a leg up on getting products, papers and packages into the global stream of commerce. Kentucky is home to the UPS World Port, DHL Americas hub in Northern Kentucky, the Amazon Air global port in Northern Kentucky and several large FedEx ground hubs throughout the state. Due to this strong presence by the world's most prestigious logistics companies, products manufactured in Kentucky can get anywhere in the world virtually overnight.
Kentucky is well served by 20 interstates and major highways, major rail networks, barge traffic on the Ohio and Mississippi rivers, five commercial airports and dozens of regional airports. Our ideal transportation network can move products easily and efficiently by air, rail, road and water to all points of the globe.
. Kentucky ranks 1st in the nation for cost of doing business according to CNBC. Kentucky's innovative and progressive tax incentive programs also provide the flexible financial assistance businesses need when locating, expanding or reinvesting in the state.
.Among the more significant location factors having a direct influence on bottom line costs is the annual capital that must be committed to utility consumption. Kentucky has the lowest cost of electricity in the industrial sector among states east of the Mississippi River and one of the lowest in the U.S., coming in nearly 20 percent lower than the national average.
.Kentucky's drive to encourage business innovation and small business startups is evident by the array of unique and effective programs offered for both entrepreneurs and investors.
The KY Innovation office offers startup and capitalization assistance a well as mentoring to help small businesses turn big ideas into reality.
With one of the lowest costs of living rates in the U.S., your dollars go further in Kentucky. The cost of living is more that 10 percent lower that the U.S. average and housing costs alone are up to 30 percent lower.
Kentucky offers a business-friendly attitude. They will listen to you, help identify your needs, and work with you one-on-one to devise solutions that will maximize your success while lowering your cost of doing business.
For more information, contact the Kentucky Cabinet for Economic Development at 800-626-2930 or visit their website at www.ced.ky.gov .
KENTUCKY: PIKEVILLE
………………………………………………………………..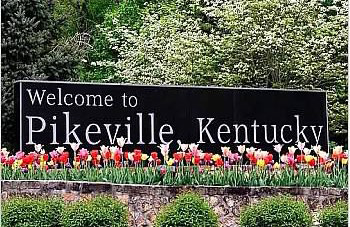 The City of Pikeville, "The City that Moves Mountains" is located in Kentucky's largest county, Pike County, in the far eastern region.
Pikeville was incorporated in 1824 and covers 22 square miles. It is one of the few towns in the eastern region to gain residents since 2000. Pikeville serves as a regional center for health, education, retail and services for Pike County and the surrounding Kentucky, West Virginia and Virginia areas.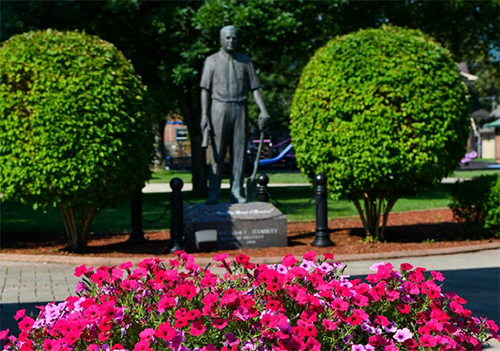 The Pikeville Cut-Through Project is the second largest earth removal project in United States history. It has been called "the eighth wonder of the world" by the New York Times. Spearheaded by former Pikeville Mayor William C. Hambley, the Cut-Through Project officially began in November 1973 for the purpose of relieving the City of Pikeville of frequent flooding.
The project is a unique engineering feat that provides a shining example of cooperation among agencies on federal, state and local levels. The cut-through was completed in four phases spanning 14 years and costing approximately $80 million. It is a marvel that visitors cannot miss. Visit the newly opened Overlook Events Center at Bob Amos Park to view the entire project.
Located in the heart of Appalachia, Pikeville, and the vast majority of the city are designated Opportunity Zones. Pikeville is a town of roughly 7,000 people that boasts the University of Pikeville with its associated optometry and osteopathic medical schools, the fastest growing campus of the Big Sandy Community and Technical College, and Pikeville Medical Center, a large regional medical facility that employs roughly 3,000 people. In addition to these institutions, the city is home to the corporate offices of Community Trust Bank and is the 10th largest banking community in the state of Kentucky. Also, the Appalachian Wireless Arena is a 7,000 seat arena located in the heart of the downtown that attracts many nationally touring acts each year.
The City of Pikeville believes by supporting local entrepreneurs and preserving its historic environment, it has created a downtown community that hosts a healthy mix of businesses and activities that are crucial for continued economic development and success. The City has developed economic incentives for downtown businesses and property owners that are administered through the Pikeville Main Street Program.
The Kentucky Enterprise Industrial Park is ready for development. With 400 acres of land, utilities are in place and all major infrastructure projects are complete. Pikeville is ready to support your industry needs with a large workforce, university and community and technical college training programs to equip your workers with the skills they need, and a full array of support services including fire, police, ambulance, public works, hospital, trauma center, hotels, restaurants, retail, and much more!
Pikeville's tenacity and resilience through the years is a testament to the perseverance of its residents. The earliest settlers braved mountainous terrain and nearly absolute isolation. In recent times, these qualities have served residents well as they braved severe floods and economic vacillations in the coal industry. The City of Pikeville and its residents have met these challenges and surmounted them with creativity, fortitude and stamina, and at times, literally moving mountains.
For more information on Pikeville, Kentucky and what it can offer you and your business, visit whypikeville.com or visit pikeville.com
KENTUCKY: SOUTH WESTERN KENTUCKY
………………………………………………………………………..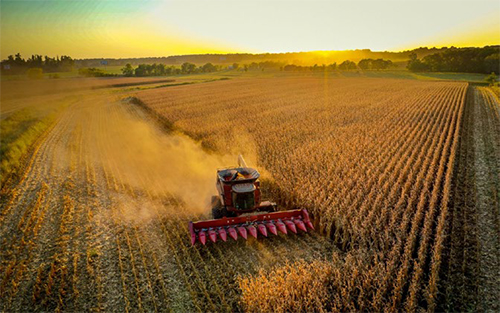 Located in the middle of America's manufacturing and agricultural heartland, South Western Kentucky is home to the most fertile lands and hardest working hands. The region enjoys unparalleled beauty in their rolling hills, fertile fields, and natural waterways and outstanding location being an easy day's drive from 86% of the country's population. With easy access to interstate, rail, ship, and plane, you or your company's products can be anywhere in the world in just a matter of hours.
But, there's so much more to this region which boasts the home of Fort Campbell, Kentucky. The home of the 101st Airborne Division (Air Assault), 5th Special Forces, and 160th Special Operations houses over 27,000 soldiers and their 59,000 family members along with over 150,000 veterans and retirees in this region. This economic engine is a major source of their available, reliable, and skilled workforce with over 450 soldiers transitioning into our region every month.
Their proud military heritage is only surpassed by their long reputation as the home of the nation's most fertile lands. Their fields, shaped by glaciers centuries ago and fed by nutrient rich natural waterways, produce nation leading crops like winter wheat, soybeans, corn, burley tobacco, and increasingly alfalfa, canola and hemp. These crops serve as raw materials in some of their most successful industries in food processing, ethanol, and distilleries throughout the region.
This land produces more than record yielding crops with over 61 manufacturers located in the SWK with 21 internationally owned representing 11 unique countries. This region has seen tremendous manufacturing growth in their fertile lands because of their hard-working hands. Industries located in the SWK include agriculture, automotive, advanced manufacturing, defense and aerospace, and distribution. In total, over 12,000 regional residents come to work daily in manufacturing in the SWK. Businesses, like crops, grow strong and fast in this region. The SWK region is also home to a bustling population of over 100,000 and nearly 500,000 in the six-county labor shed. Locals aren't surprised that newcomers are flocking to this region as they're discovering what locals have known all along. The SWK is a less taxing, more relaxing environment for people of all ages and interests.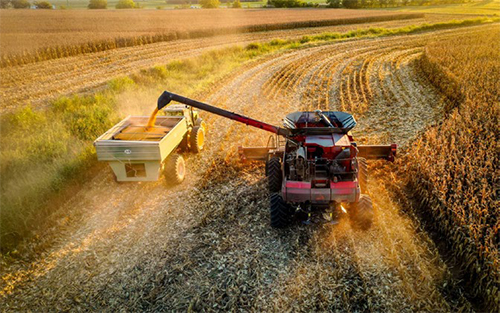 Boasting the youngest population in the state while being a retiree destination point along the shorelines of their local lakes, the SWK region is home to a diverse, energetic, innovative, and compassionate population. Low cost of living, great housing, safe streets and neighborhoods, outstanding schools, and charming award-winning communities are major contributors to why so many are choosing to live, work, and play in the SWK.
Their residents care about one another and it shows as this region consistently ranks amongst the top donors to United Way and hosts the two must successful Rotary Auctions in the world helping to raise money to support education. In fact, local students qualify for the prestigious Rotary Scholars program which provides area qualifying students the opportunity to attend their first two years of college tuition free.
With outstanding education opportunities and access to over 450,000 workers in our labor shed, the SWK is blessed to have an available, reliable, and skilled workforce ready to help the next business locate, grow, and/or expand.
It should be easy to see the SWK is ready to be your new home. They have available land, shovel ready sites, spec buildings, and existing inventory ready for you. So, pack your boxes to come live, work, and play in the SWK. You won't be disappointed as you experience the region with the most fertile lands and the hardest working hands. Come grow with them! Visit SouthWesternKY. com