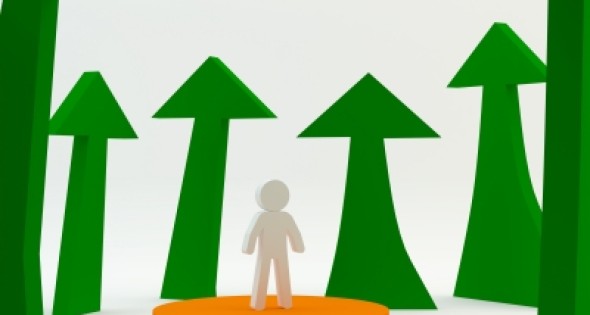 Kentucky's Small Businesses are Catalyst for Growth
25 Apr, 2014
By David Hodes
Economic action in Kentucky centers on the automotive industry, with more encouragement to entrepreneurs that are often related to the automotive sector to step out of the shadows of the recession and build their dreams in a state that will embrace what they have to offer.
Larry Hayes, secretary of the commonwealth's Cabinet of Economic Development, says that economic development in the state is singularly focused on the automotive sector and their relatively mature supplier network. "Our goal as a commonwealth is to continue to grow in investment and new investment and reinvestment by our existing OEMs and our Tier I suppliers and continued growth in the Tier II and Tier III supplier network," he says. "That is the largest opportunity when you look at the effect of the dollars invested and jobs created and how that compounds in our economy with that supplier network."
The automotive sector has been a significant factor in the growth of their export business, with sales of $4 billion-plus in export sales by the end of 2013 — a record for the state that saw a growth in that industry of over 43 percent. "But we are also creating new opportunities in the small business area," he says.
What is Kentucky's fastest growing export? That would be fish, Hayes says. The economic development cabinet helped stand up a fish processing plant, Two Rivers Fisheries Inc., in Wickliffe, for processing up to 10,000 pounds a day of carp that will be exported to markets in China.
That business helped turn around a problem for the state. Carp are hunted each year in a bounty process as an invasive species. Last year, 83,000 pounds of carp were harvested during a fresh water commercial fishing tournament. "This year, we expect to exceed $1 million in sales," Hayes says. "It was zero just two years ago in fish processing."
That spirit of entrepreneurship — where people see a need and devise a way to make a business from it — needs to be broadened across the state. He says that they want to get people across the state to see themselves as entrepreneurs who can stand up a business and take an idea, using tools provided by the state through programs such as the Office of Entrepreneurship created by the cabinet in July 2013, to enhance the state's existing efforts to help businesses at every step of the growth cycle.
The goals of the office are to develop an entrepreneurial climate for new talent in Kentucky; provide guidance and support to startup operations statewide; assist existing small businesses with growth opportunities; and create a pipeline of business activity that can be streamlined with the traditional growth opportunities the cabinet already offers to encourage job creation and new investment in the commonwealth.
Industries and Innovations
The 212-acre General Motors Bowling Green Corvette Assembly plant, the home of the Corvette since 1981, is a "great employer for us," according to Ron Bunch president and CEO of the Bowling Green Area Chamber of Commerce. He says that over the last two years they have done two projects for GM's Corvette plant: a $131 million modernization, including $52 million for an all new body shop; and another $3.5 million investment to relocate the Corvette performance build center from Michigan that brought the manufacture of the engine to the plant. "So now you can experience the entire new 2014 Corvette being built here," he says.
Bunch says that over the last year they did their largest total cumulative capital investment in existing businesses. One of the largest investments over the last decade was Horizon Steel Co., a steel service center, which announced in November that they would expand their operations and locate a 90,000 square foot facility in Bowling Green. The project will bring a capital investment of $15 million and 30 new full-time positions to the region. The expansion comes after an agreement for Horizon to be the exclusive processing partner to Germany-based Bilstein, producer of cold-rolled strip steel products that recently announced a $120 million project for the south central Kentucky region.
"We had quite a number of expansions and new locations related to automotive last year," Bunch says.
Down south in Monticello, Secretary Hayes says a depressed market in houseboats just got a boost. Building houseboats has been a rich tradition in this part of the country for 50 years, he says. "The market just dried up in the recession for basically top of the line high quality lake houseboats," he says.
There were just two manufacturers of the $250,000-plus houseboats left after the recession shake-out, he says. "So these guys were pretty skilled craftsmen and they had nowhere to go," he says.
With a couple of programs that the state has, including $7,500 from the Kentucky Export Initiative State Trade and Export Promotion (STEP) grant, the economic development cabinet helped one of the manufacturers, Stardust Cruisers, reach a market in Dubai, in the United Arab Emirates federation. "And they actually created a market there for these top of the line houseboats. So it's kind of fascinating," Hayes says.
Dan Tobergte, president and CEO of Northern Kentucky Tri-ED, says that they are seeing a lot of growth with one of their major automotive suppliers, Germany-based ZF Steering Systems.
"ZF is doing quite well with a couple of facilities in northern Kentucky," he says. ZF completed a $95.8 million expansion that created 374 new jobs in 2011 using $7.5 million in tax incentives through the Kentucky Business Investment program.
Talent and Education
Bunch says that the health care industry is growing as a result of the collaboration between the 337-bed Medical Center at Bowling Green and Western Kentucky University (WKU).
In June, the center celebrated the groundbreaking of a new 73,471-square-foot, three-story facility on the hospital's campus that will house the university's nursing and physical therapy programs and provide educational space for the hospital.
Eighty percent of the facility will be used by WKU to accommodate assembly, training, classroom and business functions for WKU. The remaining 20 percent will be used by the medical center for an auditorium and bed labs for clinical training.
"Western has grown each year and has been the fastest growing public university in the state for 15 or 16 years running," Bunch says.
In northern Kentucky, Tobergte says they would like to see a significant increase in the emphasis on informatics in the region. Northern Kentucky University recently opened a state of the art informatics college on the campus at Griffin Hall in Highland Heights. "We are certain that the informatics leg up at our comprehensive regional university system of 16,000 students is really setting the pace in terms of big data and cybersecurity media informatics as well as health informatics," he says. "So we would like to see some national recognition for what the college is doing for companies in this region."
Assets
Tobergte says that Tri-ED is very keen on taking advantage of what the Cincinnati/Northern Kentucky International (CVG) Airport has to offer not only in terms of air service but also in land development opportunities. "There are probably close to 600-700 acres of ready-to-go land available at the airport that we are marketing right now," he says. "And we would like to have that considered for aviation and potentially for non-aviation related uses as well, probably along the order of larger scale businesses."
Global shipping company DHL continues to expand its hub at the airport, including a $47 million in capital investment creating 280 full and part-time jobs.
The airport represents a $3.6 billion total impact on the tri-state economy. CVG offers more than 170 peak day departures to 47 nonstop cities, and is the only airport in the three states with direct service to Europe.
Lifestyle
The Kentucky lifestyle is the definition of laid-back, from their bluegrass music roots to their thoroughbred horse raising and racing at such iconic places like Churchill Downs in Louisville, home of the Kentucky Derby.
The cost of living in Kentucky consistently ranks below the national average, according to statistics by Tri-County Economic Development, particularly in such areas as housing, grocery items and miscellaneous goods and services. A new 2,000-square-foot home in the northern part of the state, for example, goes for $220,000, or less than half the same sized house in Los Angeles.
Automotive OEMs and their suppliers have brought the state out of the recession in relatively good shape, with a slowly building momentum for other business that economic developers are tapping into. Hayes says that the economic development cabinet is excited about the energy that they have in the state for creating new business. "I think that probably would surprise most people, that Kentucky would be creating new businesses." But there is a great entrepreneurial spirit in the state, he says. "And it's interesting that Kentucky finds itself having that kind of momentum right now. Now the challenge for us is not where we found ourselves but how to continue in the direction that we are heading."