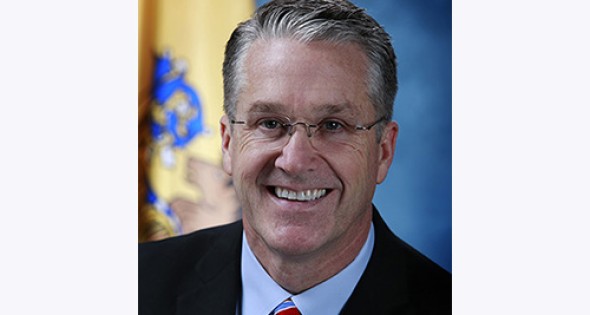 New Jersey Business Action Center Awarded $750,000 to Help Businesses Go Global
16 Jan, 2016
By Lauren Moore, Executive Director, New Jersey Business Action Center
The New Jersey Business Action Center (NJ BAC) has been awarded a $750,000 State Trade Expansion Program (STEP) grant from the U.S. Small Business Administration to help NJ businesses gain access to foreign markets. This award is a 51 percent increase from last year, meaning more funds are available for qualifying businesses.
Now in its fourth year, the NJ STEP program has helped businesses like Fornazor International. The Hillside-based specialty animal feed blender supplies a wide range of ingredients to the export market. Through a NJ STEP grant, the company was able to attend two trade shows in Dubai and successfully grow its business.
"The trade shows have had a tremendous impact on our business. Thanks to funds from the NJ STEP grant, we project a million-dollar revenue increase over 18 months," says Fornazor's Business Development Manager, Susan R. Jay. "All businesses should be aware of the financial support the government offers. There is nothing difficult about the record keeping involved."
Another example is International American Supermarkets (IAS), based in Piscataway. The company is a dynamic food and beverage export management organization representing a diverse portfolio of recognized U.S. brands in overseas markets. Through funds awarded by the 2015 NJ STEP grant program, the company was able to attend trade shows in Shanghai, China, and Bogota, Colombia.
"Our business is 100 percent exports, so for us, growth comes from entering markets we are not currently in, like China and Latin America," says Suhayl Sauma, CEO of IAS. "There is a real market looking for our products overseas, and the NJ STEP grant can give local businesses the opportunity to explore that."
In addition to trade show expenses, a NJ STEP grant can also cover costs to translate websites and for companies to participate in trade missions, as well as cover fees for U.S. Department of Commerce resources.
Since 2013, the New Jersey Business Action Center has helped 138 New Jersey companies qualify for NJ STEP grants in the amount of $976,473. As a result of this assistance, these firms have export sales projections of over $310 million in goods and services to over 45 countries.
The goal is to provide NJ companies with the resources and the knowledge needed to succeed when entering the global marketplace. This year's increase in funding will allow the BAC to help additional companies realize export opportunities.
About NJ STEP Grants
The NJ STEP Program is available to eligible small and medium sized businesses on a first-come, first-serve competitive basis. If you are interested in finding out if your business qualifies for an award, visit NJSTEP.NJ.GOV or email the NJ STEP Program Administrator at njstep@treas.nj.gov.
NJ STEP is funded in part through a cooperative agreement with the U.S. Small Business Administration.
Businesses interested in applying for a STEP grant or in need of export assistance are encouraged to call the BAC at (866) 534-7789 or visit the State's Business Portal at www.newjerseybusiness.gov.
About the NJ Business Action Center
Operating under the leadership of Lt. Governor Guadagno, the NJ Business Action Center encourages the optimum conditions for business growth and job creation in the state. The BAC's experienced business advocates work to retain and attract businesses to New Jersey – providing a customer-oriented approach to assist business of all sizes.