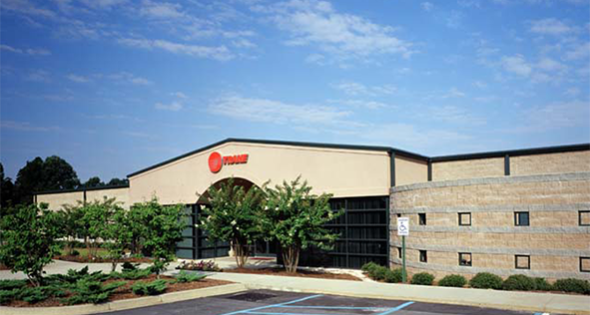 Trane Expanding South Carolina Operations
12 Sep, 2017
Trane, a leading global provider of indoor comfort systems and services and a brand of Ingersoll Rand, is expanding its existing Richland County, South Carolina, operations. The business is projected to invest $96 million and create 700 new jobs to increase its overall flexibility in line with business growth.
Trane has approximately 600 employees in South Carolina and offers a broad range of energy-efficient heating, ventilation and air conditioning (HVAC) systems, as well as advanced building controls and parts support. Trane systems have leading positions in premium commercial, residential and industrial markets.
"We are pleased to extend our commitment to Columbia, S.C. with a sizeable expansion of our HVAC plant. Over the next three years, we will create approximately 700 jobs in Columbia. We thank the State of South Carolina, as well as Richland County, for their partnerships and will provide more details as we progress with the expansion," said Dave Regnery, President of Commercial HVAC North America, Europe, Middle East and Africa.
Located at 400 Killian Road in Columbia, S.C., Trane's existing Richland County facility makes components and units for HVAC equipment. This expansion will grow the facility by 680,000 square feet. Hiring for the new positions should begin in 2018 as construction nears completion.
"Our workforce has shown that it's the best in the world, and announcements like this one continue to boost South Carolina's reputation on the global stage as a state that can get any job done. We've worked hard to create a pro-business environment, and our efforts continue to pay off," said Gov. Henry McMaster.
About S.C. Department of Commerce
As South Carolina's leading economic development agency, the Department of Commerce works to recruit new businesses and help existing business grow. Commerce has recruited world-class companies to South Carolina such as BMW, Boeing, Continental, Giti Tire, LPL Financial Holdings, Mercedes-Benz Vans, Samsung, Toray and Volvo Cars and also supports startups, small and existing business, innovation and rural development initiatives.
Commerce partners with the S.C. Technical College System via readySC to support workforce training and recruiting, and with the S.C. Department of Employment and Workforce, which provides worker training and employment opportunities within the state. For more information, visit www.SCcommerce.com.