Varco Pruden Buildings Announces 2014 Hall of Fame
20 May, 2014
Varco Pruden Buildings announces its 2014 Hall of Fame winners. The annual competition recognizes the top projects by the company's builders that display innovation and excellence through using Varco Pruden building systems, products, architectural appearance, end use and design.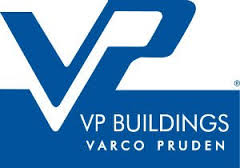 A total of 52 projects in 15 different building categories are included in this year's Hall of Fame Awards.
This year's Best of Category winners are:
Agricultural – Ordell Construction Inc.
Automotive – Rich Kramer Construction
Church – Canco General Contractors
Distribution – Bayland Buildings Inc.
Government – Grant Steel Buildings & Concrete Systems, Inc.
Hybrid – Span Construction & Engineering Inc.
Manufacturing – Buzick Construction Inc.
Miscellaneous – Appalachian Design & Development Inc.
Office – General Industries
Recreation – Vanston O'Brien & Wolverine Steel Erectors
Retail – CME Corporation
Retrofit & Reroof – Morton Construction Inc.
School – QMC Inc.
Transportation – Lemartec Engineering & Construction Corp.
Warehouse – JOHNSONKREIS Construction Co.
Varco Pruden Buildings is a division of BlueScope Buildings North America Inc. Headquartered in Memphis, Tenn., the company markets its products through a network of more than 1,000 authorized builders within the United States and Canada.
Image courtesy of www.vp.com. Pictured is past Hall of Fame winner Gibco Invitrogen Corp., Grand Island, N.Y. , built by Frontier Builders Inc.