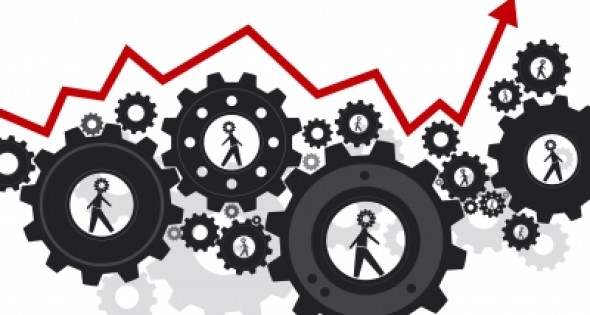 Alabama Realigns Focus to Diverse Manufacturing
26 May, 2014
By Rachel Hamilton
Alabama's economic development initiative is called Accelerate Alabama. Many states have far-reaching economic development plans, but Alabama's plan is about aligning everyone from the governor's office down to kindergarteners for the good of the state.
As Secretary Greg Canfield of the Alabama Department of Commerce explains, Accelerate Alabama brings together state-wide and regional economic development entities, Alabama Industrial Development Training (AIDT), the state's four-year universities and community colleges, and the Alabama Department of Education.
Canfield says the plan, which was first undertaken in 2011, is working. "From 2011 to 2013, we have seen 54,942 new jobs announced with a capital investment of new businesses or expansions totaling about $13.9 billion," he says. This represents a 16.7 percent increase in Alabama's job creation activity above what they saw in 2008 to 2010, the recession years.
Wiley Lott, director of external affairs and economic development for the Southeast Alabama Gas District says that his company and other utilities such as Southern Power, work with statewide entities involved in Accelerate Alabama to promote economic development together. He says, "That's the cool thing about Alabama; we're all one big family."
The Mobile Area Chamber of Commerce consists of the city and the surrounding counties. Austin Monk, director of the Washington County Economic Development Initiative explains, "Because of our relationship with the Mobile Chamber, we're able to maximize our marketability, network with key stake holders in economic development circles and target specific industries complementary to our region."
Alabama's training programs are certainly helping to align business needs with workforce needs. AIDT's director, Ed Castile, says, "Our job is to bring new businesses in or help existing ones expand. We will recruit, screen and train employees at no cost —that's the incentive." 
AIDT has worked with several of the state's largest manufacturers, including a new project from Remington Outdoor, a $110 million investment that is expected to create 2,000 new jobs. Castile says they have just begun the hiring process for Airbus, which has just invested $600 million to build its first production center in the United States for the creation of passenger jets. They will begin production of the A320 family of planes in 2015.
"One of the best testaments to the effectiveness of the alignment [that Accelerate Alabama is creating]," Canfield says, "is that we've created an environment where industry wants to expand."
Alabama's export trade volume is also a mark of success, as it has increased to the point where the state experienced two back-to-back record breaking years in 2012 and 2013. Alabama is now trading with 200 countries around the world.
"Trade in the state has really changed to match the change in the economic mix in the state in general," Canfield explains. He adds that the state has switched focus from primarily agriculture and forestry products to the current market of advanced manufacturing and materials, which makes for a more diversified mix than what the state had available just 20 years ago.
Industries and Innovations
Advanced manufacturing is big in Alabama right now. In addition to the new Airbus plant, Alabama is also home to other aerospace companies such as The Boeing Co., Raytheon Co., Lockheed Martin Corp. and GE Aviation, as well as NASA's Marshall Space Flight Center. Boeing is working on a project to build a technology research center that will create 400 to 500 new jobs in Huntsville.
The automotive industry in Alabama is thriving too. Lott says, "Twenty years ago, there were no car manufacturers in the state. Now we have three or four." The three who manufacture vehicles in the state are Hyundai, Honda, and Mercedes-Benz, which has just announced it will begin building its C-Class line of luxury sedans. The "or four" is the Toyota plant which manufactures not the whole car, but the engines for several Toyota vehicles from Huntsville.
"There's a lot of synergy between those companies and their suppliers," Lott explains, and the supply chain for the auto and aerospace industries is expected to grow quickly.
Alabama is also big in chemicals. Monk says that his region is "the chemical corridor of Alabama," with BASF, Huntsman Corp., and Evonik Industries as big players. Many of the chemical resins made in the Mobile area go into plane wings for Boeing and will go to Airbus, Monk says.
The steel industry, particularly in the Birmingham and Mobile areas, is also huge. Alabama is home to companies such as Outokumpu Stainless USA, SSAB Americas, AM/NS Calvert, Nucor Corp. and U.S. Steel.
Talent and Education
Education in Alabama starts early. As Canfield says, "We're educating kids in a way now that is bringing together academic rigor combined with career application and experience."
The K-12 plan includes high school diplomas that follow a career path, more dual college/high school credit courses available to high school students, and an easier transition process for students completing the two-year college system to enter four-year universities. It also includes a program where companies partner with the state's 22 community colleges for high school and older students to become certified in job skills with hands on experience.
Lott sees the workforce as the focus of all of Alabama's economic development, saying "That's why we're in business; to help better the lives of our people and our families."
Alabama is serious about educating their workforce. Most states offer some kind of workforce training, but not all of these training programs are free to the employer. AIDT is free, and they work with companies of varying sizes through the whole process.
Lott has worked with AIDT before, and can't speak highly enough of them. "They really do a tailor-made employment plan," he says.
That plan starts with AIDT representatives working with companies to determine the company's needs. Castile explains that they then "create an applicant flow" and "build a filter to most closely align the potential worker with the need of the company."
The exact process is different for each company and each job, but every worker hired has been trained in a classroom and in a simulated version of the facility in which he/she will work. "At the end of the day, we make sure that if they say they're a welder, they're a welder," Castile says, adding "They then have little or no turnover once they get on the job."
Assets
 The south may be one of the fastest growing regions of the country, and as Lott says, "Alabama has a wonderful infrastructure that allows us to export from the state, and we're in the heart of Dixie."

Part of that infrastructure is the port at Mobile, which allows ocean access to international trade. The top export destinations for Alabama include South Korea, Canada, Japan, Germany, the United Kingdom and China.
Canfield explains that Alabama's international trade has been growing in the last decade. He had just returned from an economic development trip to South Korea, and said, "Now we're finding there is a great deal of interest in Alabama."
Monk points out that his county and the Mobile area, of course, have easy access to the bay, saying, "A lot of our products we create — we ship them internationally." The area also has one of the world's two compressed air power plants, which are a large part of the infrastructure for the more than 2,200 acres of certified industrial park land available in Washington County.
Class A rail services the port as well, and a new interstate, I-22, that will connect Birmingham with Memphis, Tenn., is scheduled to open its final leg this year in Birmingham.
 Lifestyle
Alabama is famous for loving football, and Lott confirms that this is true. "Friday night football is huge," he says, and Saturday night football might be bigger. The state doesn't have a professional football team, but Lott didn't seem to mind. "The whole weekend is centered on family and football," he says.
Lott also stressed how important family is in all of Alabama, and how the atmosphere is great for raising one's family because of the "hospitable culture."
The northern part of the state offers mountains, the southern tip of the state offers beaches, and the central part of the state offers historical antebellum homes and a lot of caves.
Talladega offers NASCAR races twice a year.
Alabama is also home to the Robert Trent Jones Golf Trail, which offers 468 championship holes in 26 golf courses in 11 sites across the state.
More Info
Alabama Department of Commerce
Alabama Industrial Development Training
Mobile Area Chamber of Commerce
Southeast Alabama Gas District
Illustration by feelart at Free Digital Photos.net