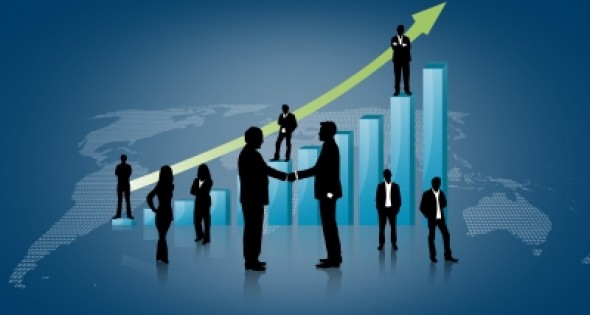 Alabama: Key Player in Regional Economic Boom
28 May, 2015
By Rachel Hamilton
"One thing that has been most notable for us has been the alignment that has occurred between economic development and education in our state," says Secretary Greg Canfield of the Alabama Department of Commerce, adding that the alignment is visible at all levels from pre-kindergarten up.
"AIDT is an incentive — a training incentive for the state," says Ed Castile, executive director, Alabama Industrial Development Training (AIDT). "The key to our success is that we have a governor and Legislature that allow us to be flexible. We can relate directly to the company and move quickly."
AIDT trains and recruits workers at no cost to the companies, Castile explains. AIDT helps companies of all sizes, including some large ones like Remington Outdoor Co. and Polaris Industries Inc., which have recently created 1,800-2,000 jobs apiece in the state.
The Montgomery area celebrated the 10th anniversary of the opening of the Hyundai plant in May 2015. The economic impact has been "huge," says Ellen McNair, senior vice president of corporate development, Montgomery Area Chamber of Commerce.
"Around 89 suppliers have moved into central Alabama in those 10 years," she says, noting that the direct employment of the plant and its suppliers is nearly 20,000 jobs — though some of the suppliers also supply the Kia plant in nearby West Point, Georgia.
The Auburn Research and Technology Foundation (ARTF) is "a university-affiliated nonprofit organization formed to promote research and economic development," says its executive director, John Weete.
One of ARTF's purposes is to develop the Auburn Research Park, a 171-acre research development attached to Auburn University's campus with an estimated 600,000 square feet of office and laboratory space already built or planned.
The park officially opened in 2008. "That was unfortunate timing because the bottom fell out of economy just then," Weete says, "In spite of that, we've added a building about every two years since then." Those include the Mike Hubbard Center for Advanced Science, Innovation and Commerce and the Northrop Grumman Systems Corp.
Down to Business

Alabama is a right to work state.

Alabama is ranked 10th lowest in the nation for property tax rates.

Alabama E3 (Economy, Energy, Environment) helps companies to maximize energy efficiency, to reduce pollution and emissions and to train employees in the use of "green" manufacturing practices.

Alabama's sales tax rate is 4.0 percent with exemptions for prescription medications.
Industries and Innovations
Alabama is home to many advanced manufacturing companies; in addition to Hyundai, Mercedes-Benz, Honda, Toyota, Airbus and many others including shipbuilders in the port of Mobile are to be found in Alabama.
"In the Southeast generally, there is a manufacturing boom. In Alabama we're in the middle of that," Castile says.
A big part of that manufacturing boom has been the automotive industry, and in 2014 Mercedes-Benz, Honda and Hyundai produced nearly 1 million vehicles at their Alabama facilities.
Auburn has companies from around the world, including Germany, Japan, Israel, Switzerland, Italy, and South Korea, says T. Phillip Dunlap, director of the City of Auburn Economic Development Department, noting that most of the international companies are suppliers for the automotive industry.
"2014 was a good strong year in automotive — particularly in the growth of tier II and tier III suppliers," Canfield says. "That supply chain continues to mature and expand in our state."
"Aviation and aerospace continues to be strong," Canfield says. In addition to Airbus SAS, The Boeing Co., Northrop Grumman Corp., Lockheed Martin Corp. and United Launch Alliance have a presence in the state.
Alabama plans to invest $2.5 million in an expansion for Lockheed Martin, as announced in February 2015, which will create an estimated 240 jobs by 2020.
"We're helping Airbus staff up a plant that's going to make the A 320 line of planes," Castile says. The A 320 is a single-aisle jet plane with capacity for 150 to 180 passengers.
GE Aviation expanded its operations in Auburn to include additive manufacturing, or 3D printing of an airplane component; the component will be a fuel nozzle, Dunlap says, and "Some of those engines will be on the new Airbuses being assembled in Mobile as well."
The Maxwell-Gunter Air Force Base trains leaders is "is home to the technology side," of the Air Force, NcNair says.
That technology includes a data center that keeps records for all U.S. military personnel, and "[within Maxwell-Gunter] they also are the defender of the Air Force network from attack," McNair explains. "Because of that, we have approximately 100 IT companies in our area in support of that effort."
"We're not focusing on any particular industry sector," Weete says of ARTF. The Auburn Research Park contains IT companies, biotech and biomedical companies, including the MRI Research Center, and many others.
"In 2014, we saw some great results [in the biosciences sector]," Canfield says, citing Oxford Pharmaceuticals as one example; in November 2014, the company announced a $29.4 million investment to build a manufacturing facility in Birmingham that is expected to be completed in 2016.
"Corporate services was a driver as well, primarily in the area of customer contact and customer service centers," Canfield adds.
Talent and Education
"Economic development and education equals workforce development," Canfield says. "We've made great strides in that."
"At AIDT, we take those individuals coming out of all those [schools and vocational programs] and screen them, assess them, and then we train them on the very specific skills of the company [they're hired for]," Castile explains.
Throughout the state, community colleges and other educational and training entities have been strengthening partnerships with the industries in their regions "to help develop new workforce training and certification programs that mirror [the needs of those industries]," Canfield says.
AIDT has co-located its Montgomery Regional Workforce Training Center with the Montgomery Preparatory Academy for Career Technologies at One Center in downtown Montgomery.
"There's no duplication. We pool our resources and get the very best facility that we can get and do this all together," McNair says; the facility is set up to train high school students and young adult students from AIDT or local community colleges and training centers.
"Auburn University provides highly skilled technical people [to the area's workforce]," Dunlap says, adding that the community has a "very nice community college [Southern Union State] and very fine public schools recognized in the top three in state."
"Because of the 25,000 students at the university, there is a vitality of life around here," Weete says of Auburn, adding that more students would like to stay after graduating from the university.
Gov. Robert Bentley formed the Alabama Workforce Council to prepare students all across the state for the jobs of the 21st century, and since its initiation in 2014, the program has "injected $50 million into career and technical education — primarily in our public school systems from eighth grade to 12th grade," Canfield says.
"We in Alabama, like many states — especially in the Southeast — have a very good workforce: trainable, work hard, come from families that work hard," Castile says. "If you talk to one of the officials at Mercedes, they'd tell you that's a reason they keep expanding."
Assets
Alabama is rich with business incubators such as the Auburn Business Incubator and Birmingham's Innovation Depot; it is also strong in research parks, including not only ARTF's Auburn Research Park but also Huntsville's Cummings Research Park.
Alabama is not only a place where international companies do business, but also a place set up to welcome families of international workers.
"We have an office that works with [incoming international families] to help with housing, schools, visas, and all the things that go along with moving here," explains McNair. "We've also established a Korean Saturday school because these children are often here for a couple of years and then have to return to [South] Korea."
Alabama is also a great place for transportation; it is home to five Class I railroads and major airports like Birmingham-Shuttlesworth International and Huntsville International.
"We sit on I-85, which is the direct connector from Montgomery and Atlanta," says Dunlap of Auburn. "We're in the center of an X between four larger population centers." Those are Montgomery, Atlanta, Columbus, and Birmingham.
The deep-water port in Mobile Bay is a hub for ship building as well as trade.
Outdoors and Recreation

Alabama offers 7 national parks, including the Selma to Montgomery National Historic Trail, which traces the 54 mile route of the 1965 march for freedom and includes interpretive centers to help visitors connect with the history of the original marchers.
Lifestyle
Alabama has beaches in the south, mountains in the northeast, and plenty of lakes, rivers and many outdoor amenities in between—as well as a relatively low cost of living.
"We have housing at all values at all price points," Dunlap says of Auburn. "Having a major university affords you many things like museums, arts and entertainment that you don't usually get in a small area. […] We're a positive place to live and work."
Auburn University also supplies a Division I college football team, the Tigers, as Dunlap points out, though that isn't the only sport in town.
"Auburn is a golf mecca," Weete says, probably referring to the Robert Trent Jones Golf Trail, located just northeast of town and adding "The climate here is relatively mild; you can play golf almost year round."
"Auburn has a very [highly ranked] K-12 education system," Weete says. "A lot of people live in Auburn but work somewhere else so their children can go to Auburn city schools."
Alabama is also home to Talladega Superspeedway in Talladega and the Barber Motorsports Park in Birmingham for the race fans.
Alabama Department of Commerce
Auburn Research and Technology Foundation
Montgomery Area Chamber of Commerce
Illustration by jannoon028 at Free Digital Photos.net