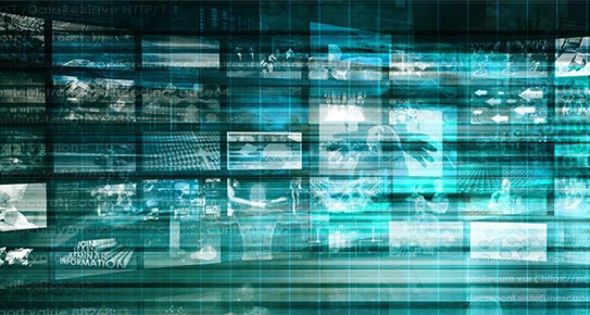 Business Services and Strategic Planning
23 Sep, 2019
Business services today usually means a service that is related to or dependent on information technology for everything from customer interaction to internal financial management.
Trends include moving all IT services to the cloud, eliminating the in-house services and finally allowing different computers and platforms to be able to communicate to each other as a business scales up from older systems.
It has also come to mean better management of social media networks for not just marketing and sales but general company-wide communications through Twitter or Instagram.
But between the cracks of these movements is a skittish business manager who is losing a bit more control of business services because many still don't understand the reach and value of social media as a business service tool to instantly involve a global population.
According to the 2018 Global Digital report from We Are Social and Hootsuite, almost 1 million people started using social media for the first time every day over the past year – that's equivalent to more than 11 new users every second. The global number of people using social media has grown by 13 percent in the past 12 months.
More than 3 billion people around the world now use social media each month, with 9 in 10 of those users accessing their chosen platforms via mobile devices.
Clearly the consumer is using these services to find out about companies and purchase goods. The latest data from Statista's Digital Market Outlook shows that the total value of the e-commerce market for consumer goods grew by 16 percent over the past year. Total annual spend in 2017 reached almost $1.5 trillion, with fashion products representing the largest single category.
But the issue of getting large corporations to move quickly and respond to these changes continues. A research report by KPMG found that organizations continue to struggle to understand the best way to implement organization-wide automation, some of which includes using more social media platforms.
Various organizational models, including use of centers of excellence, show potential, but need executive support to drive the existential change. Traditional outsourcing continues to lose favor as companies look to smarter forms of sourcing and internal options to drive innovation and cost reduction. "It's all about deeper and more diverse partnerships to get access to solutions and talent," the report found.
The role of the global business services (GBS) organization is continuing to evolve, shifting from people to automated processes. Enterprises' operations strategy is increasingly at odds with reality—particularly balancing cost savings and strategic investment priorities.
But the trick is to keep intact the human part of client services while letting automated processes take up more of the heavy lifting.
In an article from the European Business Review, "Creative Restruction: How Business Services Drive Economic Evolution," the authors stated that the most important message for policy makers is that economic growth is heavily driven by business services. "Thus, many concerns raised with regard to the rise of the service economy are simply misplaced as far as they do not note the role of business services," the report found. "They are not only important drivers of manufacturing productivity, but also a source of employment, growth and innovation. Thus, policies should support trade and market access in order to support structural change through business services. The most likely outcome is enhanced growth and productivity gains that enable society to cope with potential downsides of structural change.