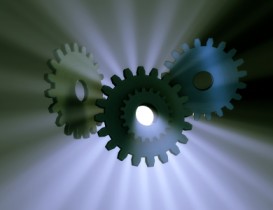 "While U.S. manufacturers are optimistic about 2013 growth, they are even more concerned about intellectual property…
By John Tschohl
What kind of value do you provide your customers?
I am often asked how I define exceptional customer service. Here it is in a nutshell: Speed, price, and technology — all built around service. That definition is especially appropriate today, given the fast-paced life we live and…
Listed below are points to keep in mind about the measures passed by the U.S. Congress on January 1 to address the most immediate concerns to keep the economy from falling off the fiscal cliff.
This list is compiled by Leon LaBrecque, chief strategist and founder of LJPR LLC…
In part III of the leadership series we discussed how leadership development in the 21st century is global, requiring cross cultural skills. Let's look at how to commit to transformation in leadership development, and making these steps work for your organization.
An Eastern Perspective on Leadership
Before we wrap…
In part II of the series we detailed how a leadership development program for the 21stcentury is grouped into three basic categories: functional, expressive and motivational skills; with seven stages of transformation change, which contain 12 discrete new competencies.
Let's consider cultural differences in leadership. Leadership development in the…
Attention Economic Development Practitioners:
If you had to explain to a CEO how your community can enable achievement of his/her personal ambitions, what would you say?
One of the biggest misconceptions is that emotion plays no role in site selection decisions, according to a new, free e-book, "Role…