Caption: Cooling fan built in AlSi10mg. The diameter of the part is 380mm (15").
Photo: citim AM
By Mark Kleszczewski
Manufacturing can push the limits with 3-D printing.
The terms stereolithography, selective laser sintering, fused deposition, multi-jet fusion and even "additive manufacturing" may not mean much to…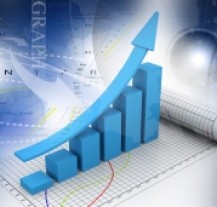 By Rachel Duran
2015 offers a continuation of both expansion and clouds of uncertainty.
Positive trends sweeping the U.S. manufacturing sector are encouraging; however, the sector continues to contend with numerous challenges to growth and expansion, including an unfavorable tax climate, crumbling infrastructure, and difficulty in finding workers prepared…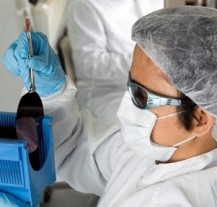 The National Association of Manufacturers has produced a video to show young people across America that there is a future in manufacturing.
NAM says manufacturing is making a comeback, and wants the next generation to get excited about the opportunities ahead.
Illustration: NAM…
By Mark Kleszczewski
Game changing technology and new career paths require community support and investment.
The U.S. economy has been shifting from manufacturing to services for decades, but making tangible products still underpins the country's ability to innovate, compete and create high-value jobs. American manufacturing has even…
By Mark Kleszczewski
Are we on the verge of the next industrial revolution?
In an echo of the personal computer revolution, advancing technologies are fueling a growing "maker movement" of hobbyists, artists, designers, "do-it-yourselfers," engineers and scientists who are sharing ideas and beginning to reshape the nature of…