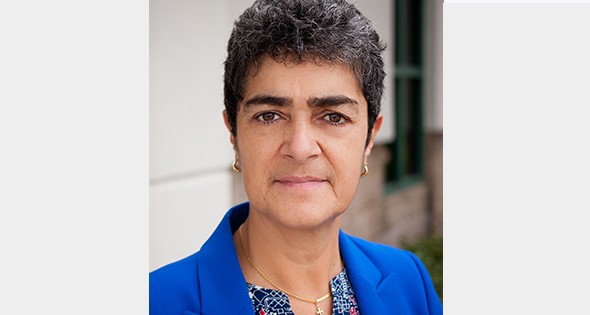 Cepeda Systems & Software Analysis President and CEO Receives Prestigious Award
22 Aug, 2018
Cepeda Systems & Software Analysis, Inc. (CSSA) recently announced that President and CEO Sandra Cepeda will receive the 2018 Women Honoring Women Award from the Women's Economic Development Council (WEDC) Foundation. The annual program recognizes individuals in the Tennessee Valley for outstanding leadership and commitment to the community.
Cepeda personifies this year's event theme of "When Perseverance Meets Passion," as demonstrated in her personal and professional dedication to excellence and to her faith despite adverse circumstances.  Her journey to success through servant leadership is a remarkable story of triumph over hardship that has led to this distinction by the WEDC Foundation.
Originally from Bogota, Colombia, Cepeda received her B.S. and M.S. in Computer Engineering from Auburn University. In 2001, she followed God-given direction to found Cepeda Systems and Software Analysis, Inc. (CSSA) where she serves as President and CEO. With over 30 years of software and systems related experience in the acquisition, development, management, process improvement and sustainment of DoD systems, she is recognized as a subject matter expert and is highly respected in the field.
Cepeda's considerable contributions to the community include serving as President of the Board of Intentional Faith – a Huntsville-based ministry created by CSSA to share the love of Jesus and glorify God through job empowerment, community development, and short-term relief for the under-resourced in the community.  She also stands as a court-appointed juvenile advocate at CAJA of Madison County, serves as an Instructor at the Downtown Rescue Mission women's recovery program, is a Madison Rotarian, and serves as a board member for The Catalyst and Extending a Hand Foundation.
Her nomination for this year's honor stated, "Sandra touches the lives of everyone she encounters and draws on her unique life experiences to mentor, encourage, and help others, and to bless and grow our community."
Cepeda said, "In a city like Huntsville where so many amazing women leaders take the time to serve our community, it's a huge blessing to be recognized with this wonderful award. The WEDC changes scholars' lives, and it's a privilege to be part of their mission even if in a small way.  Praise be to God for the favor He continues to show our city and organizations like the WEDC!"
The award presentation will be part of the WEDC Foundation's annual fundraiser on Thursday, September 20 at the Von Braun Center in Huntsville.
Cepeda Systems & Software Analysis, Inc. (CSSA) is an economically disadvantaged woman-owned small business in Huntsville, Alabama.  Established in 2001, CSSA supports customers in the Department of Defense, NASA, and the commercial sector with software engineering, systems engineering, and process improvement services. Learn more at www.cepedasystems.com.