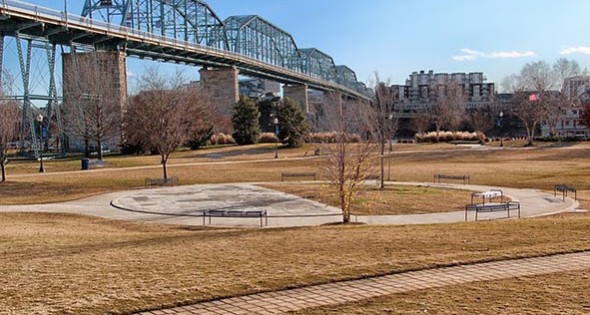 Chattanooga Region Prime for Manufacturing
30 Apr, 2018
The Greater Chattanooga Region is an area comprised of 16 counties within Southeast Tennessee, Northeast Alabama and Northwest Georgia. It is a prime location for manufacturing facilities.
Represented by the Greater Chattanooga Economic Partnership (GCEP), the area is already a regional powerhouse for the Southeast, with 206 cumulative projects between 2013 and 2017.
Recently, Finnish manufacturer Nokian Tyres announced plans for a $360 million tire production plant, the largest foreign investment in Rhea County, Tennessee, history with plans for the company to hire 400 workers. This plant will help grow Nokian's North American presence, with construction of the 830,000-square-foot plant scheduled to break ground this year. Nokian selected the location for the available skilled workforce, the region's logistical advantages and the business-friendly political environment.
Advantages of the Greater Chattanooga Region:
Better Together, Even Across State Lines – By pooling the Region's collective assets (including some of the fastest internet speeds in the western hemisphere) the Region's $32.6 billion economy has continued to grow by attracting investment from companies looking to leverage the Region's robust talent pool, transportation networks and proximity to consumers. The Greater Chattanooga Region is already home to Volkswagen, which has invested more than $8 billion since 2008 in Chattanooga, TN;  Google, which has invested $600 million to convert a coal-powered plant in Jackson County, AL, to a 320-acre green data center (powered by 100 percent renewable energy); and  Engineered Floors, which has invested $350 million to construct a 1.9 million-square-foot facility in Dalton, GA.
Low Operating Costs – While costs continue to rise in traditional tech hubs like the Bay Area and NYC, cities like Chattanooga offer a sustainable alternative for tech companies looking for more affordable entrepreneurial communities. SmartAsset found that the estimated first-year costs for running a business in Chattanooga remains about half that of Silicon Valley. Ranked No. 1 in the U.S. and No. 6 in the world for internet connection speed relative to price, Chattanooga's gigabit internet service offers companies high quality digital infrastructure at an affordable rate.
Impeccable Location for Distribution – The Region is located at the cross section of three major interstate highways including I-75, I-59 and I-24 making the Region a logistical sweet spot for companies looking to produce locally but ship nationally or internationally. Less than a two-hour drive from metro Atlanta, Birmingham, Nashville and Huntsville, the area enjoys easy access to some of the Southeast's most prosperous markets with more than 150 transportation carriers.
Plentiful Supply of Manufacturing Talent – Companies in the Region benefit from a large pool of non-union workers with manufacturing expertise. Local community colleges and 12 accredited higher education institutions offer customized technical training programs that have served more than 200 businesses and trained more than 12,000 workers in a variety of sectors, including automotive, energy and heavy equipment. The Region's proximity to universities such as Georgia Tech, the University of Tennessee in Chattanooga and the University of Alabama in Huntsville provide local businesses with a talent pipeline for their operations. The Region also offers talent a plethora of outdoor amenities, lower costs of living and manufacturing employment opportunities.