Development in Transition
18 Sep, 2019
The rise of robots in manufacturing and digital services in almost every aspect of business continues to be a focus of workforce development, now creating a subtle change from a fear of robots taking jobs to an understanding that robots may actually increase opportunities for the workforce.
A Brookings Institution article reported that one in six Americans think that robots and computers will take over many jobs now done by humans; only 25 percent believe that automation will bring new, better paying jobs.
A 2017 McKinsey Global Institute study suggested that roughly 50 percent of work activities are automatable using current technologies. Another study by Carl Frey and Michael Osborne for Oxford University, "The Future of Employment: How Susceptible Are Jobs to Computerisation?" argued that 47 percent of U.S. employment is at high risk of automation.
By contrast, a study by Melanie Arntz et al. from the University of Heidelberg in 2017, "The Risk of Automation for Jobs in the OECD Countries," suggested that only nine percent of individuals have jobs that are at high risk.
A recent report from Manpower, a leading global workforce solutions company, found that more employers than ever – 87 percent – plan to increase or maintain headcount as a result of automation for the third consecutive year. Rather than reducing employment opportunities, the report found, organizations are investing in digital technologies and creating jobs.
At the same time, companies are scaling their upskilling so their human workforce can perform new and complementary roles to those done by machines. Of the 41 percent of companies that will automate tasks over the next two years, 24 percent will create more jobs.
Where change will happen
The Manpower report found that manufacturing and production anticipate the most change – 25 percent of employers say they will employ more people in the near-term while another 20 percent say they will employ fewer – resulting in job growth together with significant skills disruption in the industry.
Growth will come in frontline and customer-facing, engineering, and management roles, all of which require human skills such as advanced communication, negotiation, leadership, management and adaptability.
The Manpower report found that more companies are planning to build talent within their workforce than ever before. Eighty-four percent plan to upskill employees by 2020. Companies are realizing they can no longer expect to find just-in-time talent, even if they are willing to pay a premium for it.
The report found that over half of organizations (56 percent) are helping people move on, move up or move out to new roles inside or outside the organization as part of their talent strategy. Of those, 47 percent of employers are moving employees around within their organization, while 27 percent are helping workers whose skills are no longer needed to move to roles outside the organization, and 56 percent of employers will create pathways for people to move around or out by 2020.
These changes could be reflected in adjusted or revised job titles, such as an assembler being called a digital manufacturing engineer; a technician being relabeled a predictive maintenance systems specialist; or a molder with a title change to manufacturing cyber security strategist.
The goal in workforce development today is to weave in the robots and the digital automation that it represents into new jobs that need both human and robot to work together in a cost-effective manufacturing process.
The millennial mindset
Much has been written about the millennials in the workforce. Their computer-savvy in particular is a skillset that every corporation values. By 2020, millennials will make up over a third of the global workforce.
The Manpower report shows that millennials are surprisingly upbeat about their careers. Two-thirds are optimistic about their immediate job prospects. Sixty-two percent are confident that if they lost their main source of income tomorrow they could find equally good or better work within three months.
Millennials are working as hard, if not harder, than other generations. Seventy-three percent report working more than 40 hours a week, and nearly a quarter work over 50 hours.
Rather than one long job for life, millennials understand the need for continuous skills development to remain employable. Ninety-three percent want lifelong learning and are willing to spend their own time and/or money on further training. Four out of five say the opportunity to learn new skills is a top factor when considering a new job, and 22 percent intend to take an extended break from work to gain new skills and qualifications.
The millennial mindset sees individual jobs as steppingstones to self-improvement, rather than a final destination.
The gig economy still a factor?
Gig work might dominate the entertainment and media occupations, but almost three-quarters of working millennials are in full-time jobs. Even in the United States, where alternative forms of employment—like Uber and TaskRabbit—emerge faster than anywhere, only 3 percent of millennials work in the gig economy. But it has become a strategic option for not only millennials but anyone in the workforce because of the various (usually IT-based) options for part-time work.
Jeannette Chapman, deputy director and senior research associate for the Schar School of Policy and Government at George Mason University, says that some of the very early data that they had about gig work, especially internet-based gig work, came out covering the period of recession. "Some of those number we saw from 2008 to 2010 have come down a little bit," she says. "So in trying to figure out a growth trajectory, they were using these early data points and saying we are going to end up with this huge gig economy."
Since those numbers have come down, she says, they have been able to apply them to a business cycle pattern. "Now it looks like wage and salary employment still typically dominates in most areas. For different types of workers that changes. For people who have traditionally had difficulty getting access to a normal steady wage and salary employment, gig work tends be a lot more important to their income and their workforce development," Chapman says.
There are businesses structured for people in the gig economy, but those businesses assume certain risks, she says. "There has always been a temp service component to the economy," Chapman says. "It's harder to manage employees that you have never met or to judge the quality of work. There is little bit of a gamble. You don't know exactly what you need for them to do for the work, and you don't know exactly how people are going to respond to different assignments. When you hire someone full time, you are absorbing some of that same risk, but you are absorbing it over a longer period of time. When you contract out, you can request certain individuals, but it's very unlikely that you will have that certainty."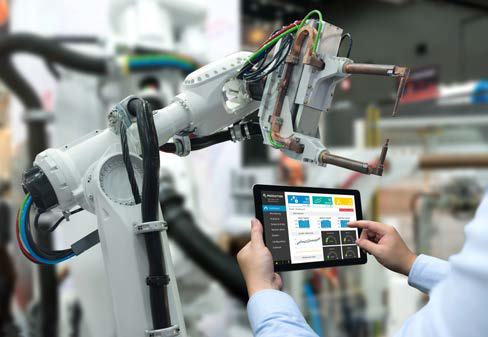 Tomorrow's workforce
The challenges to keeping a workforce engaged, and keeping them from moving on, was addressed in an article in the 2018 McKinsey Quarterly reported about SAP, a global software company based in Walldorf, Germany, that took steps to build the workforce of tomorrow.
The company's digital business services (DBS) division, one of the main divisions in the company, with around 20,000 employees, began implementing a comprehensive workforce skills upgrade in 2017 to support shifts in its product portfolio toward more digital innovation and cloud products.
The upgrade is a multiyear "learning strategy," which includes a sequence of learning journeys featuring boot camps, shadowing senior colleagues, peer coaching, and digital learning. Many roles are changing, including those of engineers, who are moving from purely technical roles to providing advice to customers.
The company took a strategic planning approach to the task. It started by mapping the skills of all employees today and comparing that map with estimated future requirements and business plans. One year into the program, 4,700 employees have engaged globally in the transformational learning framework. A strategic hiring plan for priority roles and capabilities has also been initiated.
According to the head of DBS, Michael Kleinemeier, as quoted in the article, it was very important to the company that what they did was not a one-time effort. "It has to be permanent. If you look at the technological changes that will happen in the next five years, they will be greater than what has happened over the past 20 and maybe even 30 years. The question, 'What is the skill set of tomorrow?' becomes a permanent one.
"This is a journey. The world is changing so fast. Lifelong learning is a critical success factor—I would say the number-one critical success factor for companies in the future. If you are not able to reinvent yourself and build up a sense of urgency, you can't move an organization with tens of thousands of people."
Side Note
LAUNCHING THE TALENT ROCKET: AJAX, ONTARIO
There is a common analogy in the world of artificial intelligence: if AI is the rocket, data is the fuel. For growing, innovative communities, a similar analogy applies: if workforce talent is the rocket, game-changing leadership its fuel.
According to Forrester's latest technology talent study '2019 US Tech Talent Market Outlook', tech talent will be increasingly harder to find. According to the study, which is supported by recent trends, the best approach to address the talent gap is to increase the skills of the existing and emerging workforce. In Ajax, Ontario, talent development to support business is a key priority, in all sectors from aerospace to logistics, and all things tech.
Recent investment in technology training and educating the Ajax talent pool has emerged through strong partnerships Durham College's AI Hub, and industry partners, who specialize in hands-on experience training in AI, cyber security, machine learning and data applications. Recent partnership events include the #TechTalkDC 'AI & Healthcare' featuring SmartCane, a company started by a 15 year old AI specialist, and the Town's ongoing opportunities to engage and educate through the #AIinAjax workshop series for youth, seniors and businesses.
Building on its current momentum in workforce development, Ajax is also launching a new, innovative approach to incubating talent, called 'Innovation Village', where technology, talent and industry will converge. The initiative is a demonstration of the Town's commitment to innovative education and training opportunities designed to build and maintain capacity of the local businesses – providing them with a constant pool of trained talent, local training opportunities to retain talent, and ongoing leadership to attract more people and investment.
"It is our commitment to innovative leadership and investment in people that will help to ensure growth for local businesses and the community. 'Innovation Village' is just the beginning." – Shaun Collier, Mayor, Town of Ajax
Under the leadership and support of the Mayor and Council, Ajax is working with several organizations to offer specific technology training in cyber security. Recent cyber security focus includes Ajax's participation on an expert panel during the EC Council's CISO Forum (Chief Information Security Officer), and partnering with leading companies, such as SiberX, to bring cyber security training to hundreds of students in Ajax. In October, Ajax is home to the EC Council's recognized Certified Threat Intelligence Analyst (CTIA) training—first time in Canada! Another first in Canada is the Global Cyberlympics, the world's first global hacking competition, where Ajax will host this year's internationally broadcast Global Cyberlympics Awards.
Tech talent, training and industry connection is key to growth, and Ajax has much more in store for 2020. #AjaxAdvantage #AjaxBusiness