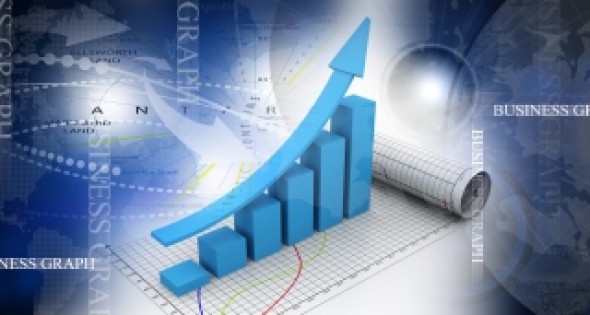 Manufacturing: Growth and Reshoring Shape 2015
04 Jan, 2015
By Rachel Duran
2015 offers a continuation of both expansion and clouds of uncertainty.
Positive trends sweeping the U.S. manufacturing sector are encouraging; however, the sector continues to contend with numerous challenges to growth and expansion, including an unfavorable tax climate, crumbling infrastructure, and difficulty in finding workers prepared to handle advances in machinery and processes.
In October 2014 (most recent data available), manufacturing activities expanded for the 17th consecutive month, according to the Institute for Supply Management. Of the 18 manufacturing industries the ISM tracks, 16 industries reported growth; contraction was reported in petroleum and coal products.
Further, according to research released in October from the Boston Consulting Group, U.S.-based manufacturers remain bullish on American manufacturing, expecting to increase production by an average of 7 percent in five years. Half of the 252 decision makers surveyed, from firms with sales of $1 billion, say they expect to boost factory jobs by 5 percent or more.
The respondents also noted their companies continue to bring production back from China to the United States, rising 20 percent, from 13 percent to 16 percent, in the past year. The number who said they would consider returning production in the near future climbed 24 percent, from 17 percent to 20 percent. Fifty-four percent of the respondents expressed an interest in exploring reshoring.
Strong Footing
"My expectation is that reshoring will continue," says Chad Moutray, chief economist, National Association of Manufacturers, which lobbies on behalf of the industry. "Driving it is this phenomenon in shale and increased energy exploration, which is driving a lot of investments in the United States, especially in the plastic, chemical and fertilizer sectors." Companies, including foreign investors, are making announcements, attracted to favorable energy and feedstocks rates in the United States compared to Asia and Europe.
The United States also offers a more attractive rate of growth in productivity, where manufacturers are much more lean and efficient on a relative basis with regard to the labor costs of many foreign counterparts.
"Innovation is enabled by reshoring," says Harry Moser, founder of the Reshoring Initiative, which is an effort to encourage manufacturers to source and produce in the United States. The initiative offers an online total cost estimator tool to assist companies in factoring all the costs and risk factors. "One of the major driving factors in reshoring is to get engineering and manufacturing back together in the same building or in the same state so they can improve the products and the processes," Moser says.
Moser says automation, robotics and multitasking machines, such as those with mills and lathes built into the same machine, have reduced the amount of workers in the factory relative to the amount of output. "Despite that, because we have the potential to bring back 25 percent of the manufacturing lost, we can substantially improve productivity and increase manufacturing employment because we have this inventory of work that we can call on — as long as we do the math right," Moser adds.
Why Are They Coming Back?
Based on data collected by the Reshoring Initiative, the types of manufacturing activities returning to the United States are being led by transportation equipment; electrical equipment, appliances and components; and computer and electronic products. These industries report the return of 19,046, 12,120 and 6,783 jobs, respectively. The data was collected from 2007 through March 2014.
The top five negative reasons for leaving: long lead times; issues with quality/rework/warranty; rising wages and currency variations; freight costs, and total costs. The top five positive reasons to reshore include: a skilled workforce as compared to the country they are leaving; USA image/brand; government incentives, particularly when states are competing for the jobs; automation/technology/3-D printing; and favorable U.S. energy prices.
For complete data, visit www.reshorenow.org.
Source: Reshoring Initiative's Library, March 2014
What Needs to Change?
In regard to obstacles to growth, on the immediate horizon, environmental regulations are expected to negatively impact the manufacturing sector. "We have an ozone regulation coming our way probably on December 1 [2014], which we have said would probably be the most expensive regulation coming out of Washington ever," Moutray says. "It would be detrimental to manufacturers." He adds there are also a number of other EPA-regulated regulations to contend with.
"One of the larger priorities manufacturers are looking for is tax reform," Moutray points out. "The fact that we have the highest tax rates in the world is certainly not helpful. I think at least on that issue there is bipartisan agreement, especially for the corporate tax part of that conversation."
NAM would like to see comprehensive tax reform, where the country works to lower the marginal tax rate and broaden the base, "in such a way, which, overall manufacturers are not disadvantaged globally," Moutray says.
Another challenge facing manufacturers centers on the supply chain and logistics, with the uncertainties around funding the nation's infrastructure needs and improvements. The U.S. Congress put off making critical decisions in regard to the Highway Trust Fund until this summer's session. The sector wants to see a long-term funding solution, and a bridge in the gap between the Administration and Republican leaders in regard to how we pay for long-term investments in infrastructure, Moutray notes. "We have a study on this topic which showed that if you continue to make the investments in the overall infrastructure it can pay off for the overall economy."
Another funding challenge centers on the reauthorization of the Export-Import Bank, which was also tabled by Congress until June of this year. There is a cloud of uncertainty until the bank is reauthorized, and for a longer period of time. Moutray says the delay impacts manufacturers of all sizes that believe growth in overseas sales will expand their businesses.
In regard to concerns with trade, NAM believes the president or his representatives should have the ability to negotiate with foreign countries through the Trade Promotion Authority. Congress can then pass the agreement with an up or down vote. "I think without that it will be difficult to get any trade agreement through the Congress," Moutray says.
Workforce Interruptions
Perhaps one of the longest running challenges to the manufacturing sector has been the struggle to narrow the gap between job openings and the availability of skilled workers to fill the jobs. There are a number of initiatives underway from any number or organizations to alter the course.
Moutray says the nation as a whole needs to stress STEM education in the K-12 system, as well as do a better job of attracting women and veterans to the manufacturing industry. NAM is underway with efforts such as an annual "Manufacturing Day" held in October, which is a movement where secondary students across the country learn about modern day manufacturing by touring plants and attending events highlighting manufacturing careers.
NAM affiliate, The Manufacturing Institute, has been working to ensure the quality and consistency of workforce training efforts by identifying the best in class credentials in manufacturing and working with schools to include these credentials in their programs. The institute has partnered with industry associations to organize their certification programs and credentials into stackable and portable skill sets. Certifications are awarded for welding, metalworking, production technicians, manufacturing technicians, certified control systems technicians and more.
Students earn high school credit and college credit, as well as the industry certifications as a standard part of the courses. "Manufacturers have confidence in the students that are graduating with the skills they require," says Gardner Carrick, vice president of strategic initiatives, The Manufacturing Institute, of the credentialing process. "And students can take pride in earning those certifications and credentials."
Carrick says the institute has also partnered with PwC on a series in regard to emerging technologies and the implications they will have on the workforce. "There are many reasons why the U.S. manufacturing sector has enjoyed such a robust five or six years and one of those is the wholesale adoption of new technologies by continuously pushing the envelope of innovation and technology," Carrick says.
Women STEP Ahead
The Manufacturing Institute annually recognizes more than 100 women who are making outstanding contributions to the manufacturing sector. The institute bills itself as an authority on the attraction, qualification, and development of world-class manufacturing talent.
The STEP (science, technology, engineering and production) Ahead initiative provides these award-winning women with the data, tools and opportunity to act as manufacturing industry ambassadors to women in their regions.
Those recognized have demonstrated excellence and leadership in their careers and represent all levels of the manufacturing industry, from the factory floor to the C-suite. They are the face of manufacturing as they speak in front of schools, youth organizations and other groups about their careers and the opportunities in manufacturing. "We can bombard people with marketing messages but a more effective way is to share real life examples of women who have been successful in manufacturing," says Gardner Carrick, vice president of strategic initiatives, The Manufacturing Institute.
Learn more by visiting, http://www.themanufacturinginstitute.org/Initiatives/Women-in-Manufacturing/STEP-Awards.aspx.

He says as digital manufacturing and data analysis and 3-D printing become more prevalent, U.S. manufacturers will be the most aggressive in attempting things and applying those technologies to their manufacturing processes. "How do you ensure you have a workforce that can use those technologies to take advantage of them, and understand how to do data analysis?" Carrick asks. "It becomes vitally important to the future of manufacturing."
The single biggest factor and the best way to overcome workforce hurdles is through company involvement with education providers, whether technical colleges, community colleges or high schools. Carrick says by doing so companies face less of a skills gap because they are able to hire individuals directly from the programs they have helped to shape and mold.
When several companies in a given geography contribute to a program, whether through equipment donations, providing internships or serving on advisory councils, it strengthens a program and attracts individuals because participating companies hire out of the program.
"You also make it worthwhile for the education sector to implement this training as part of their overall program," Carrick says. "As companies make site selection decisions, they should look at not only a strong workforce but also look at the education systems. Are schools willing to work with you?"
By taking an active role in workforce development, fighting impediments to business growth by joining others and acting as a collective voice, U.S. manufacturers most likely can capitalize on the expected continuation of the nation's economic expansion.
Learn more by visiting:
The Manufacturing Institute, www.themanufacturinginstitute.org
National Association of Manufacturers, www.nam.org
Reshoring Initiative, www.reshorenow.org
Illustration by jscreationzs at Free Digital Photo.net