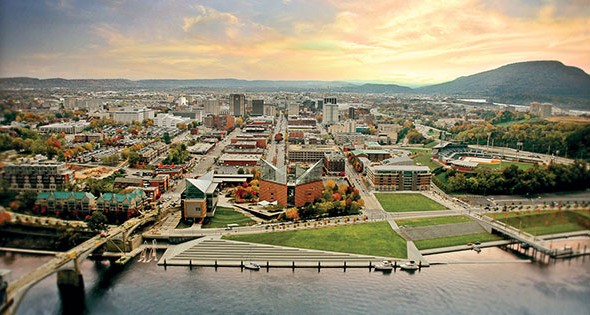 Digital Agency Viget Announces Chattanooga Office
20 Jan, 2020
(Chattanooga, TN) – Digital agency Viget announces Chattanooga and Hamilton County as the company's newest office location, with plans to eventually hire 25 local employees.
Viget is a strategy, design and development firm specializing in branding, designing and building software products and platforms. Viget launched in Washington D.C. nearly 20 years ago, and has since opened offices in Durham, North Carolina and Boulder, Colorado.
"Conventional wisdom in our industry is to open sales offices in major markets with access to larger clients," said Brian Williams, Viget CEO. "We think the best clients prioritize the talent, cohesion and dependability of a proven project team over the location of a sales person. By focusing on smaller U.S. markets that offer quality of life and lower cost of living, we're able to achieve our growth plans in a more predictable, sustainable way. Chattanooga is a great place to live, work and build a team."
Major Viget clients have included ESPN, Progressive and Ad Council.
"We are delighted to welcome Viget to Hamilton County," said Hamilton County Mayor Jim Coppinger. "Viget's decision to locate here shows once again that more and more technological companies are making Hamilton County their first choice for an expanded location. We could not be happier to see that Viget's decision to choose Hamilton County was based in part on our quality of life. It is gratifying to see that successful companies are recognizing Hamilton County is the perfect place to live, work, play and retire."
"Chattanooga is a city of creators, and with assets like having the fastest, cheapest, most pervasive internet in the country we're able to attract diverse and talented companies like Viget," said Chattanooga Mayor Berke.
Jobs Viget is actively hiring for in Chattanooga include:
Image Credit: Chattanooga Convention & Visitors Bureau