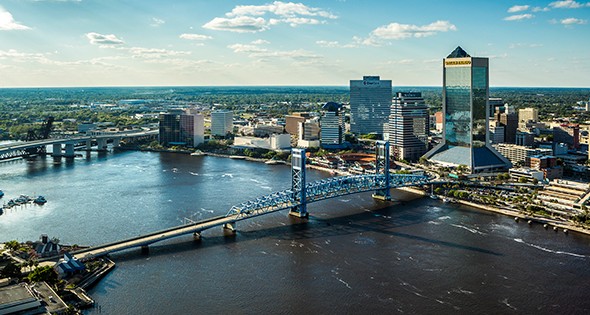 Fidelity National Information Systems (FIS) Announcement Solidifies Jacksonville as SE Fintech Hub
15 Nov, 2019
FIS has just announced an expansion to its headquarter operations in Jacksonville, FL.
This expansion will bring 500 additional high-wage jobs to the region and a capital investment of $150 million with the construction of a new 300,000 square foot headquarters along downtown Jacksonville's riverfront. These additional jobs will bring FIS' Jacksonville-based workforce up to 1,700. FIS' confidence in Jacksonville speaks to the city's growth as a hub for the fintech industry.
Recently, Jacksonville has played host to growth from companies like SoFi and SS&C which together with FIS have brought over 1,000 jobs to the region in 2019 alone. The city's status as "Wall St. South" was formalized recently with an announcement by Governor Ron DeSantis committing to making Florida a "sandbox" for the financial technology sector with Jacksonville at the center, driving growth and innovation with loosened regulations and ample resources.
The plan includes utilizing job-growth grant funds for setting up "fintech academies," partnerships between companies and Florida colleges and universities to provide tailored instruction in the skills necessary to succeed in the industry and to fuel the workforce pipeline.