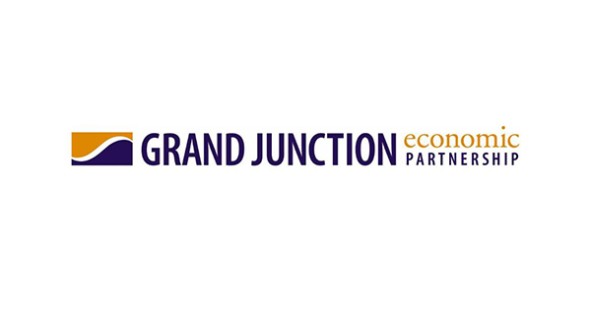 Grand Junction Economic Partnership
07 Apr, 2017
Grand Junction, Colo., to Move Forward on $30 Million Combined Business Park and Recreational Development
City Manager Approved to Negotiate Lease and Incentive Package to Retain Outdoor Recreation Company Bonsai Design as the Anchor Business for the New Business Park
GRAND JUNCTION, CO (April 5, 2017) – Last week, the Grand Junction City Council authorized City Manager Greg Caton to negotiate a proposal to retain Bonsai Design, a well-known business in the outdoor industry that designs and builds aerial adventure courses around the U.S. This signals a first, but significant step toward creating a $30 million business park and recreational development in downtown Grand Junction, Colo.– and a concerted effort by multiple local public and private partners to brand "River City" as the number one destination for outdoor recreation businesses in the country.
"The prospect of this business park and public outdoor amenity combining downtown is simply unlike anything we have seen here before, and frankly unlike anything in Colorado. This is an unbelievable opportunity for Grand Junction," said Grand Junction Mayor Phyllis Norris.
The proposed new business and recreational park will be funded through a public-private partnership with a projected $10 million public investment and $20 million private sector Investment.
The business park will host 10-15 acres of sites available for businesses in the outdoor recreation industry, including light manufacturing. The business sites will be surrounded by amenities open to the public, such as a lake for water sports, a dog park, volleyball courts and minor retail/commercial operations.
"We couldn't be more excited to expand and grow our business on the riverfront right here in Mesa County," said Thaddeus Shrader, CEO and Owner, Bonsai Design."Instead of taking the bait and moving to another community where this work environment is already established; [co-owner] Sarah [Shrader] and I decided it was worth it to dig in and create a next generation live-work-play opportunity for our employees and other businesses considering a move to [Colorado's] Grand Valley."
Bonsai Design plans to invest $2 million into new facilities including a $600,000 R&D facility on the new site, which will include zip line and challenge courses open to the public. Other business tenants are expected to follow suit with similar improvements.
The City Manager will negotiate a lease of 4 to 4.5 acres of Las Colonias, a public park, to Bonsai Design for $20,000 per year over 25 years, as part of the company's retention package. The City further agrees to contribute $1 million toward the construction of the new facilities and will waive certain fees, as well as real and business personal property taxes over a 10-year period, totaling approximately $117,000. The State of Colorado has already agreed to provide the company $75,000 in cash incentives to support new job creation.
In return, Bonsai Design will add 15 new employees at the new facility, totaling 50 employees with an average salary of $55,000. The expected economic impact from Bonsai Design alone is over $20 million on the rural Colorado community.
Bonsai Design started in Grand Junction in 2004 with two employees. In 2012, the company moved out of the Shraders' home and into a renovated historic train station in downtown.
A developer recently purchased that building with plans to develop a boutique hotel, leading Bonsai Design to seek new grounds. The company was actively being recruited by other communities, most prominently Carbondale, CO and Ogden, UT, when the Shraders began collaborating with the City of Grand Junction and the Grand Junction Economic Partnership (GJEP) about their vision for a riverfront business district in Las Colonias Park.
The project will roll out in phases over an 18-month period, with multiple checkpoints and additional Council hearings to approve each milestone of the project. The first phase, which is expected to be completed before year-end, will include four pads within the business park, two of which will be occupied by Bonsai Design. Bonsai Design will also join GJEP in efforts to recruit additional tenants to the business park.
"We are hearing from more and more companies, like Bonsai Design, that they want to build in a place where they can provide their employees with a stellar quality of life rooted in the outdoors," said Kristi Pollard, GJEP Executive Director. "Colorado's Grand Valley is that place."
Companies interested in the new business park in Grand Junction, Colo., should contact GJEP via email, or call (970) 245 4332.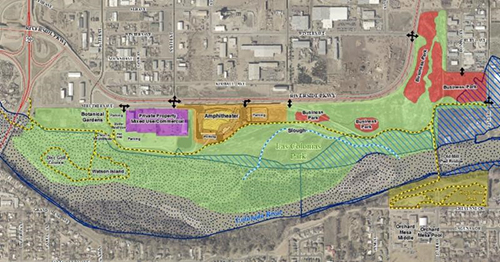 – ### –
About the Grand Junction Economic Partnership
The Grand Junction Economic Partnership (GJEP) is a private non-profit incorporated organization and the official economic development agency for Colorado's Grand Valley. GJEP works to recruit and retain businesses in the cities of Grand Junction and Fruita, the town of Palisade and all the communities throughout Mesa County, Colorado. Visit www.gjep.org for more information.